It's no secret that our little mountain town is going bonkers for the Bauhaus this year to celebrate the 100th anniversary of the founding of that influential school of design and architecture. Town's 8-month-long celebration, which began in earnest two days ago with a kickoff event at the Limelight Hotel, continues this weekend with the conclusion of a Bauhaus-themed 68th annual Wintersköl bearing the slogan "Aspen: Original by Design."
Given all that – and the undeniable influence designer Herbert Bayer and his Bauhaus-inflected works had on Aspen – it was perhaps inevitable that Lissa Ballinger and Mike Monroney would be crowned the Wintersköl queen and king, respectively. There could be few better choices.
Ballinger, the curator and art registrar at the Aspen Institute, leads tours around the Aspen Meadows grounds talking about Bayer's works and the post-World War II beginnings of modern Aspen. Monroney is a history coach and community trainer with the Aspen Historical Society, where he's worked since 2008 after a long career at the Crystal Palace dinner theater.
They're both also bursting with positive energy and very active in the community – Ballinger as an endurance athlete and fine-art expert, and Monroney as a near-ubiquitous force in the valley's theater scene.
So, obvious choices, right?
"I have no idea who nominated me," said Ballinger, "I was very surprised, and you know me: I'm not a queen type. So I said no initially. I declined the nomination, and then I thought about it and I realized it was such an incredible honor that I accepted it. And then I won the award."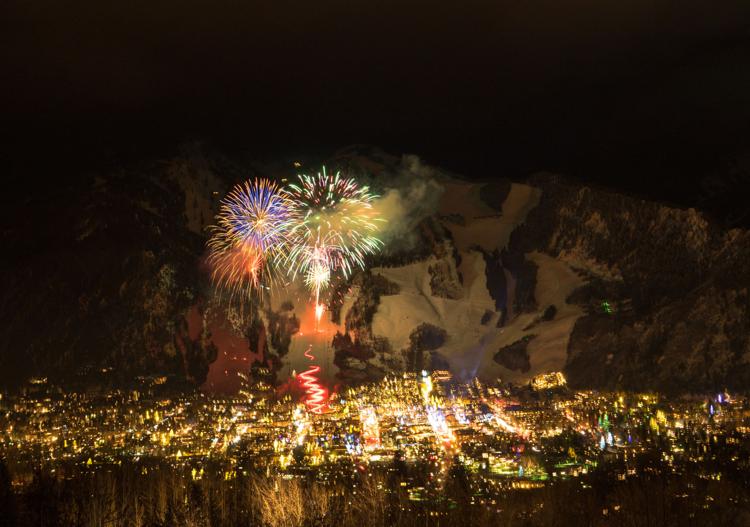 It's a ceremonial position, of course, as is Monroney's kingdom, but they've both been officially crowned, and they'll be involved with the weekend's Wintersköl festivities, so should you encounter their majesties whilst you're out on the town, it would be good to know how to approach them in a manner suiting royalty.
"I have demanded, thus far, curtsying and bowing," said Ballinger, mad with power (not really). "Everyone. Women, children. Everyone. Or they can just shimmy in Bauhaus fashion – with creative personal expression."
As for the decrees they hope to issue during their reigns, it is perhaps telling of duo's throne-worthy characters that both immediately thought of others instead of themselves, a rare quality in heads of state these days.
"My only decree would be that everybody celebrate making it through another Christmas," said Monroney. "Because that was the original purpose of Wintersköl – to celebrate completing the holidays. But my intention would be that during this Wintersköl people in some way honor the history that is being celebrated, which is the influence of the Bauhaus and, in particular, student and master Herbert Bayer and the spirit of building Aspen after World War II."
Asked what her first decree would be, Ballinger issued an edict "that everyone must attend the Bauhaus Ball on June 6 (at the Wheeler Opera House)." So there you have it, ladies and gents. Get your tickets to the ball, and then go out and drink a toast to Bayer and the Bauhaus this weekend. Your queen and king demand it.