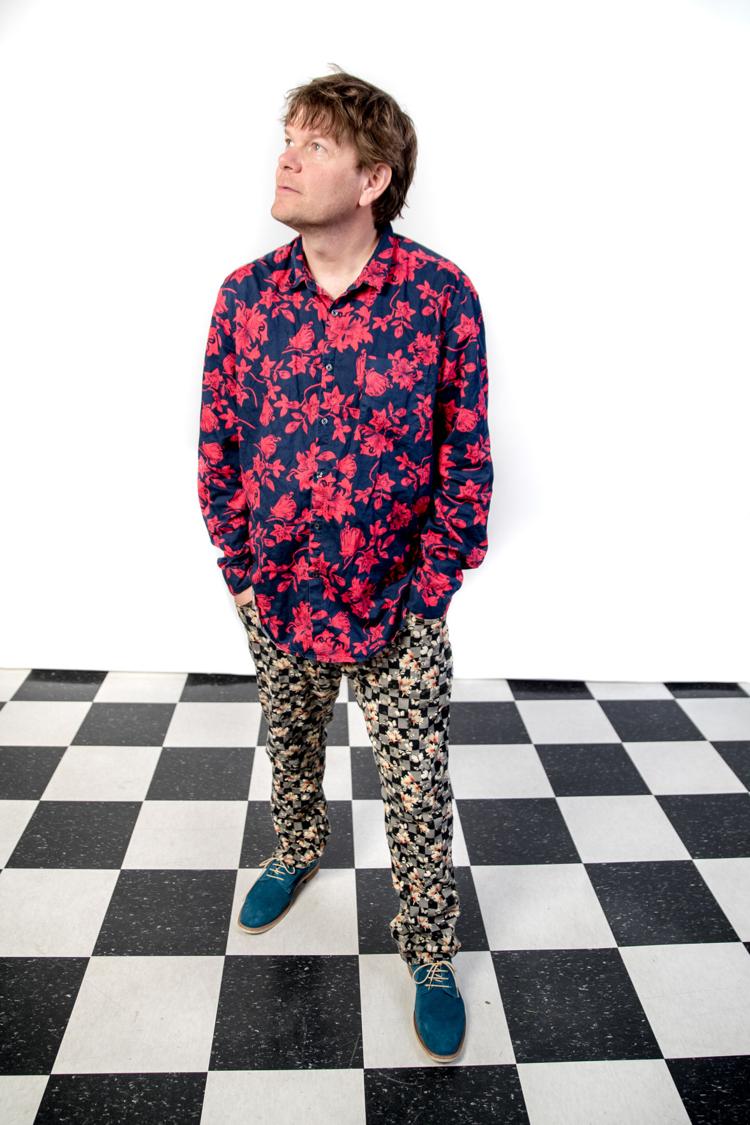 You might not have ever heard of Kyle Hollingsworth, but I'm guessing you have heard of his main band: The String Cheese Incident. He's been a member since their early days, and, while they do have an extremely busy schedule, Hollingsworth finds time and energy to pursue his career as a solo musician. Making and exploring music defines who Hollingsworth is, and his fans are forever grateful.
His first solo release came out in 2004 while his backing band was The Motet, a band that has gone on to gain national notoriety and plays regularly at the Belly Up. The album they created together, titled "Never Odd or Even," was heavily influenced by jazz and guested by Joshua Redman and Robert Randolph. It was the recording Hollingsworth had wanted to make since he was a child, fusing jazz with a variety of genres.
As a member of String Cheese and on his own, Hollingsworth is respected for his ability to write and perform in a range of styles, and not necessarily on different songs either. String Cheese permits unrestricted access to every genre under the sun, and their fans know they can jump from bluegrass to funk without warning.
"In the jam world, where there are no set ways of doing things, we're not afraid to move in and out of genres," says Hollingsworth on his website, "and because of that I've learned to be creative, not only on stage but in the studio. I can get on board with something pretty quickly. You have to."
Hollingsworth's versatility has become his signature and has led him to collaborations with the likes of Paul Simon, Bruce Hornsby, Bob Weir and Bela Fleck. He has been in the music industry for a long time and has worked hard every step of the way, and that industry has been good to him in return. After turning 50 earlier this year, Hollingsworth released his fourth solo album, not so coincidentally titled "50." He is currently touring to support the album and will be at the Belly Up next Wednesday, Jan. 9.
Along with playing in both bands and his being a husband and father to his wife and daughters, Hollingsworth has also become an accomplished brewer. Working with various breweries, he has crafted 36 beers over the years, four of which have been sold nationally. He is as passionate about brewing as he is about music, and he sees many similarities in both processes. Both involve experimenting with ingredients and taking risks, and he has actually given many talks on the relationship between the two.
Hollingsworth is a creative who remains busy, never satisfied with his accomplishments, and he is always looking ahead. He is on the road constantly, holding on to the same drive that launched his musical career over 20 years ago when he quit his day job at a shipping and packing store to head out on tour.
The Kyle Hollingsworth Band is lead by one man, which differs drastically from the way the String Cheese Incident is run. The process with Cheese is democratic; each member writes and they all have a major say in the finished product. This differs drastically from Hollingsworth's solo project, however, because while he encourages his band members to bring ideas forward, he is the producer and has final say on all matters.
Cheers to a new year and another chance for John Zelazny to get it right. He appreciates your comments at zelazny@aspendailynews.com.