Art has always been a reflection of its time, highlighting the most urgent concerns of society and having the power to provoke social change. In the current climate crisis, where skepticism and avoidance are still in play, art holds the power to be a tool, a bridge, and a vehicle and a medium for raising awareness. The visual experience has the ability to connect with one's sensitivity through a higher impact, transforming the way in which we perceive ourselves and the consequences of our actions in the world.
This is the motivation behind Tales of Water, a collaborative visual arts show co-produced between Skye Gallery and ETHER Arts Project in collaboration with the Community Office for Resource Efficiency. In the framework of their second annual Imagine Climate—a month-long initiative that explores creative perspectives on climate change—the exhibition brings to light the importance of water as a non-renewable resource. A portion of the proceeds of the show will benefit CORE, whose work on carbon-emissions reduction contributes to our shared goal of protecting our snowpack and watershed.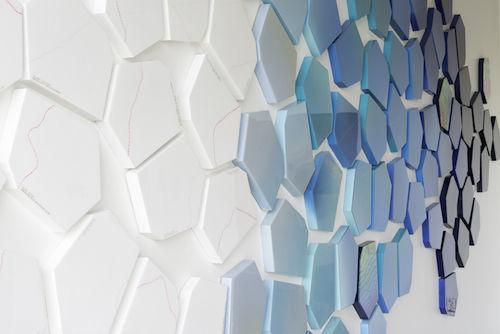 Combining the languages of scientific data, documentary photography, painting, sculpture, video art and performance allows for a broad interpretation of the topic, making each medium display to its highest potential.
Local artist Tania Dibbs has been exploring the intersection of art and the Anthropocene—our current geological era—for about a decade. A highly skilled painter and sculptor, her work combines symbols of wealth and culture with their opposites, highlighting a bigger discussion about our fast-changing relationship with the planet and with nature in general. A residency at the Arctic Circle inspired a poetic set of graphite works condensing the imagery of such a remote destination.
Ángeles Peña's documentary shots transmit her growing concern at the vertiginous changes that occur in the landscape. Raised and based in Patagonia, Argentina, she recalls childhood memories of massive snowfalls and colder temperatures that are now rare, documenting water out of the four elements as a protagonist.
Pauline Rrrrrrr and Yuri Z combine activism and art by using painting, poetry, video, installation and performance. Their work explores urban and natural settings, drawing inspiration from science, literature and life. Based in Paris, this power couple collaborates in hybrid media bringing forward to the discussion serious issues from environmental conservation to social reforms.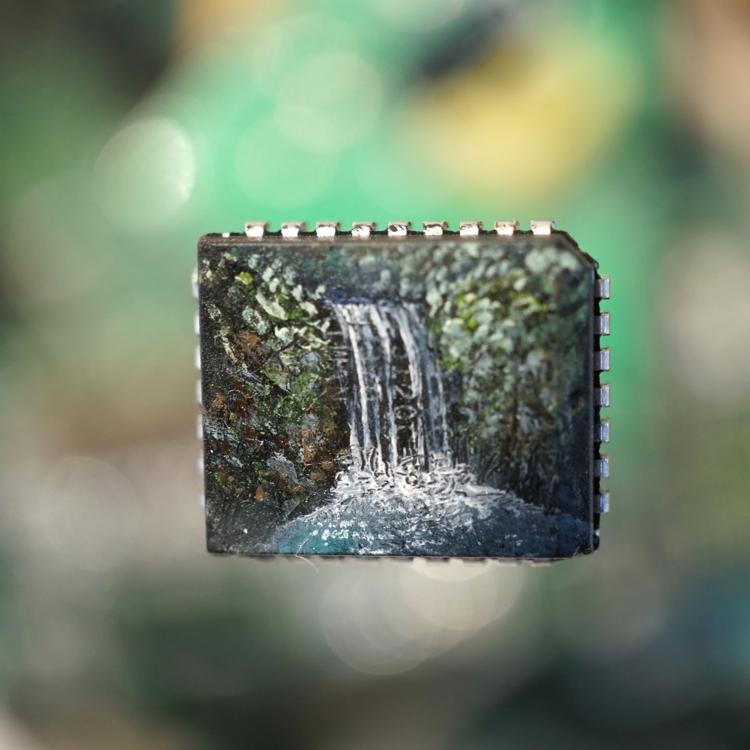 A clear example of their work is the projection they created at the top of The Cliffhouse on Buttermilk for last Full Moon Hike on March 9. With combined efforts and permission from Aspen Skiing Co., the couple projected a video poem on the trees, giving Mother Nature a voice to speak about the effects of living with humans in and on her body. The surprise element for visitors was a key factor in engaging new audiences into the climate change conversation.
Lizzy Taber, a native of South Florida, works on painting and printmaking projects that investigate the relationships between art and science by exploring data visualization. Her most recent works had concepts related to marine ecology, seafloor mapping and changing weather patterns. "The Earth Speaks to us in the Grammar of Science" is an installation consisting of 120 paintings that represent the total number of frost-free days in Aspen from 2010 to 2018. This number has increased dramatically in the past few decades, affecting not only the economy but also the ecology of Colorado.
During the month-long exhibition of Tales of Water, Argentinian artist Sandy Sudar will carry out a series of "healing environmental land art actions" along with photographer Geronimo Rendón on several energy vortices around the state. Having worked in the field for more than 20 years, Sudar creates ephemeral performances that blend with the landscape.
Imagine climate. Imagine possibilities. Envision new alternatives and concrete actions. Our future is literally in our hands, and every single action counts. Speak up and take a stand, our planet is worth it.
IF YOU GO
What: Tales of Water
When: March 13 - April 14
Where: Skye Gallery
Cost: Free and open to the public. More information
Agustina Mistretta is an independent art curator and consultant. You can find her running around the local art galleries with @aspenarttours.