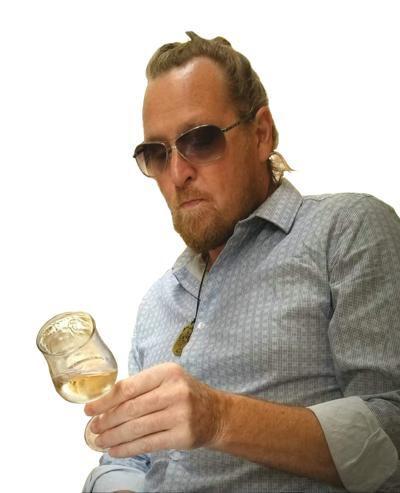 Traipsing around my wine shelves and going through notes this week; interesting to see winter is still having its way. In fact, it reminds me of the great spring of 2011, when it kept giving and giving to the Elk Mountain high camp. I remember being "stuck inside" and managing to play catch up by binge-watching the entire runs of Breaking Bad and Mad Men in about two weeks. But I also went quietly crazy on some Sopris-to-Marble terrain. I spent a few days on the backside of the Tetons during late June; the upper trails were buried under 10 to 30 feet and many footbridges were damaged. Notes and photos at the trailheads warned the ill-prepared. Creeks were beyond swollen, raging into deep icy crevasse-hole-like things under avy runouts; the foray into the woods was arduous to say the least. Turns were made though. And then back in Aspen, there was snowmelt seeping into camp on July 4th.
This recent spate of spizzle eases me back to an alpine-themed wine discourse a few months back with my buddy Fab. That scholarly ramble involved red wine, a fine meal and a Swiss gamay I believe. But now, trying to break into white wine (and full-blown rosé) season, some context to a few wines I enjoyed last week.
First, I received a Google flashback on my phone — a collage of photos from a trip to Alto Adige, Italy. I was thinking about that trip, all of the sensory overload, so naturally I opened a few bottles of said whites to set the tone. And to quench the palate.
These fine May days sure are long, and the sun — when it shines — is high. But ha, it's still winter!
A good wine for this quandary might be from Alto Adige, the barely sub-mountainous region of northern Italy. This vast appellation spreads throughout large glacial valleys at the base of the Austrian Alps, over a long pass due south of Innsbruck and flanked by the tower king Italian Dolomites. Up until quite recently it was once part of Austria. It is generally known to be sunny and cool, though global rising temperatures have created challenges — especially in maintaining the iconic cool-climate style — for growers largely committed to the ways of organic, biodynamic, ultra-sustainable farming.
This scenic region can leave you breathless in many ways.
Alto Adige ( Südtirol in Austrian) is known for high-angled slopes that produce wines of brilliant stature, with freshness and minerality bookmarking that posture. Steeples. Castles.
Tiefenbrunner has roots back to the mid-1800s, owing its name to the castle belonging to the name's lineage. The entire stretch of the long, winding, enormous box canyon is dotted with ancient medieval castles riding sentinel on spikey arêtes.
My adventures off the wine route included hiking a trail up an old road in a regional wilderness park to one that was blocked by a locked gate, towering high above, only mere feet away. Enjoying the quiet moment underneath a few small aspen-like trees with their leaves quaking in the breeze, I watch a Subaru grind up this narrow old path I had just hiked. A young man and woman in black hoodies got out with shovels, gear and keys to the place. They were the caretakers, and they motioned; "Ya want to come in?". "Of course!" I was treated to beers, stairs, ladders, ledges and catwalks, with hawk's views from an epically stout castle on a rock-fin perch a thousand hair-raising feet above the deck.
Back to Tiefenbrunner, which is located higher up the valley near the small town of Entiklar in the province of Bozen, an especially beautiful area at the head of Alto Adige. Mountain slopes here produce grapes that make wines which fully represent the cold climate and display the mineral splendor of Alto Adige white wines. Chalky soils and a sub-alpine/Mediterranean climate temper the goods. The 2017 Tiefenbrunner Pinot Grigio Vigneti Delle Dolomiti IGT is nothing short of fresh, with white flower, mild grapefruit pith, the clarity of crisp acidity and that slick minerality. It is light, lively, all in balance (and sells for under $15 a bottle).
Pinot bianco is lesser-known than pinot grigio, though both originated as a mutation of pinot noir. Pinot bianco leaves the crispness of pinot grigio, adding a light, golden layer of plushness and a subtle, spicy edge. All the while, the wine stays focused due to a high level of acidity.
The 2016 Cantina Tramin Pinot Bianco Südtirol — Alto Adige lives and breathes freshness. Every sip is a call back for another. Luscious lemony apple greets the nose, and the acidity begs for more. Another beautiful cold, fresh wine made from the plunging slopes of Termeno. Driving along the road from Lago di Caldaro, one comes upon this almost-alien-like structure rising above the vines at the valley floor — a smoky glass box wrapped in artsy green structural metal beams. It's not an alien home: it's high-design-minded Austrian/Italians showing their mettle, literally. This, the winery at Cantina Tramin, is a sight to behold. It is situated fairly equidistant between the legendary hillside wineries Alois Lageder and Elena Walch.
Tramin's small-production wines detail generations of family farming and delicate old-world winemaking. Their pinot bianco is lithe and long, lightly viscous, with acidity and freshness for days.
Thinking of the pointed peaks of the Dolomites, with the giant massifs of the Alps looming in the background, brings a thirst. As I sit and sip these wines from Alto Adige, I think about spring freshness; about cool streams and summer porch parties. I think about those mountains that call us in winter.
When the seasons blur… Cheers! Remember, wine reveals truth.
Drew Stofflet lives in Carbondale. Correspond with him at drew.stofflet@gmail.com