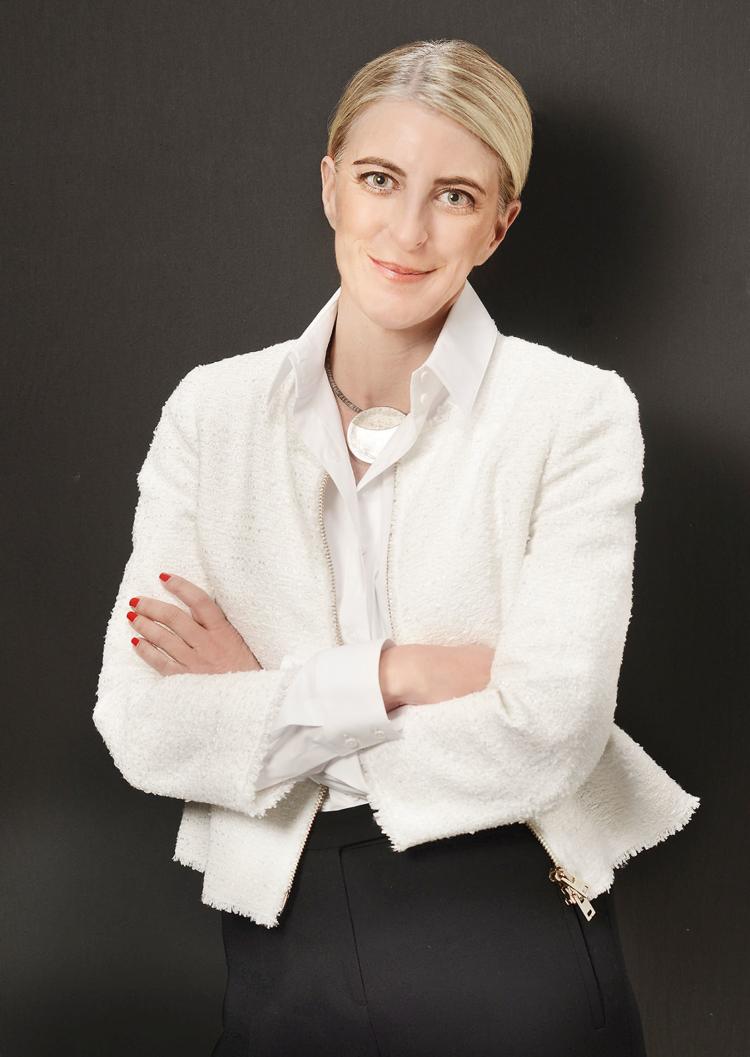 After Aspen Art Museum CEO and director Heidi Zuckerman's contract is up on Sept. 30, she will continue working with the museum on a consulting basis to assist with four exhibitions through May of 2020.
The museum announced on June 28 Zuckerman's exit from the helm after 14 years, causing a stir in the local art world.
"I love the museum, I love the community, I love Aspen and I'm not going anywhere, so everyone can just exhale," Zuckerman told the Daily News at the opening of AAM's latest exhibition, "The Hikers," by Rashid Johnson on July 3.
The AAM board intends to establish a director search committee to begin looking for Zuckerman's successor, according to the June 28 statement, which did not give a reason for Zuckerman's departure. The museum's chief operating officer and chief finance officer, members of the current curatorial staff and "other employees" will oversee operations starting in October, according to AAM spokesperson Jeff Murcko.
Zuckerman said on July 3: "I'm focused on the exhibitions right now, and I don't think my departure from the museum should distract from that." 
AAM traditionally plans its exhibitions a year to a year in a half in advance, she said. Zuckerman added that AAM also is in the process of publishing a couple of books, including a second volume to her "Conversations with Artists" compilation of interviews.
After Zuckerman's two-year contract is up at the end of September, she will work on "Abraham Cruzvillegas: Hi, how are you, Gonzo?" a collaborative exhibition co-organized with The Contemporary Austin that will open Oct. 25; "Seth Price" running Nov. 20 to March 1; an exhibition of the work of Yayoi Kusama from Dec. 20 to May 10; "Wilderness," a solo show with AAM 2019 Aspen Award for Art honoree Lisa Yuskavage (co-organized with the Baltimore Museum of Art) that will span Feb. 14 to May 31.
Among her AAM career highlights, Zuckerman was instrumental in fundraising and advocating for its downtown home, which was highly contentious.  The building was approved in a fast-track fashion by way of a lawsuit settlement between the city and developers who had proposed a mixed-use building on the site that council previously turned down. Zuckerman ended up raising over $120 million and commissioned Pritzker Prize-winning architect Shigeru Ban to design and execute the 33,000-square-foot structure.
Under Zuckerman's direction — including the museum changing its admission to be free of charge and relocating to the downtown core — visitation at AAM has increased from about 12,000 people per year to more than 100,000.
"My goal was always to be a destination museum, instead of a museum in a destination," Zuckerman told the Aspen Daily News in a mid-May interview. "And we've achieved that."
At the museum, Zuckerman manages an annual operating budget of more than $7 million and supervises a staff of 65. 
Her annual salary at AAM is $766,352, according to a grant application on file with the city of Aspen. Her formal title, "the Nancy and Bob Magoon CEO and Director of the Aspen Art Museum," was established in perpetuity with the Magoon's endowment gift of $2.5 million in December 2012. Any subsequent AAM director will also carry the endowed Magoon title, according to Murcko.
Prior to Zuckerman's tenure at AAM, she served as contemporary curator at the University of California-Berkeley Art Museum and curator at the Jewish Museum in New York.
The June 28 statement from the board read: "Heidi is a visionary director who has turned this museum into a global leader in contemporary art, and we wish her the best in all her future plans."