Designer sunglasses, matching outfits, neon accessories, purebred dogs in strollers, bizarre art installations, pop-up performances and duct-taped bananas everywhere were a common theme on Miami Beach streets last week. Every December, art enthusiasts turn their heads to South Florida, the hottest spot in the art world.
The Miami Beach edition of Art Basel, arguably the most international contemporary art fair, has been held annually since 2002, taking over the central space at Miami Convention Center. Bringing together 269 premier galleries, presenting works ranging from early 20th century modern art to the present, collectors from over 70 countries and territories visited, with an overall attendance of 81,000 people.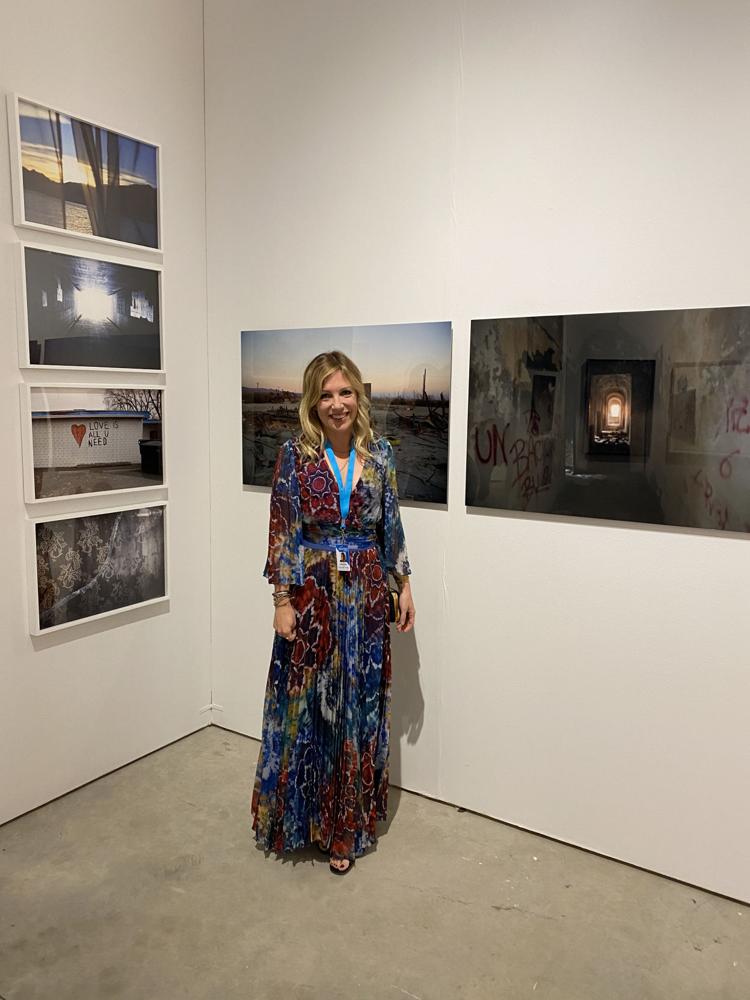 Since then, an increasing number of the so-called satellite art fairs have grown in the Sunshine State, making a total of 18 simultaneous art fairs that occurred between Dec. 4 until Dec. 8.
Being selected for this event gives a very prestigious platform to present and sell art, apart from being one of the biggest cash flows in the ever-rising art market. Adding up the museum exhibitions, private collection viewings, after-parties and networking opportunities, it isn't hard to see why Art Basel becomes a fast-moving art-filled hurricane where every industry professional wants to be.
Aspen in Miami
In the past few years, Aspen galleries and artists have nurtured a growing interest in being part of the Florida art fair and this edition has marked a record for participating Aspenite projects.
Marianne Boesky Gallery, with presence in New York and Aspen, was the only gallery with representation within the central area of Art Basel Miami. From an international roster, the gallery introduced works by Ghada Amer, Jenniffer Bartlett, Sanford Biggers, Pier Paolo Calzolari, Allison Janae Hamilton, Jessica Jackson Hutchkins, Dashiell Manley, Donald Moffett, Anthony Pearson, Frank Stella, and Hannah Van Bart.
An early pioneer, the satellite art fair Art Miami is deserving recognition for its outstanding trajectory of 30 years in the art fair world. Located in the downtown area, it is recognized as one of the preeminent international modern and contemporary art fairs, showcasing an array of iconic works, dynamic projects and special installations from more than 170 galleries, representing 69 cities from nearly 22 countries.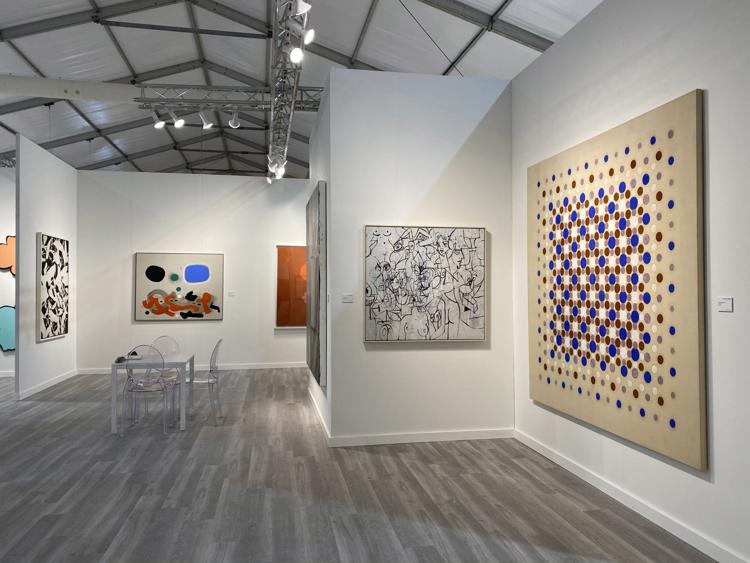 Casterline-Goodman Gallery, specializing in post-war and contemporary art with locations in Aspen and Nantucket, presented a selection of works at Art Miami by George Condo, Thomas Downing, Philip Guston, Damien Hirst, Alex Katz, Julian Opie, Ed Ruscha, Sean Scully, Richard Serra, Lee Ufan and Danielle Procaccio. As Robert Casterline points out, "We have participated for six editions, and we noticed that collectors' knowledge keeps getting stronger year after year."
Opera Gallery, a corporate-style worldwide project whose Aspen branch is situated at The Residences at The Little Nell, exhibited a wide range of blue-chip works, among which Los Angeles based artist Anthony James' stands out. His Birch and Portal Series, also presented during the Art Aspen fair last July, attracted numerous admirers with its mesmerizing infinity mirrors.
Context Art Fair, the neighboring sister fair for Art Miami, has seen the work of Aspen-based photographer Jessie Chaney under representation from Fabrik, an arts incubator from Los Angeles. This fair's segment works with younger galleries and emerging talents, in the hopes that the influx arriving from Art Miami will drive collectors into supporting up and coming projects. Chaney selected the series "Memory of a Space," a collection of images that reference abandoned and neglected areas.
Another Aspen-based photographer was Guadalupe Laiz, the Argentinian who portrays horses and endangered wildlife through a humanitarian approach. Laiz participated in Red Dot Miami, the biggest Wynwood-area fair with a focus on solo projects and artist-run collective initiatives.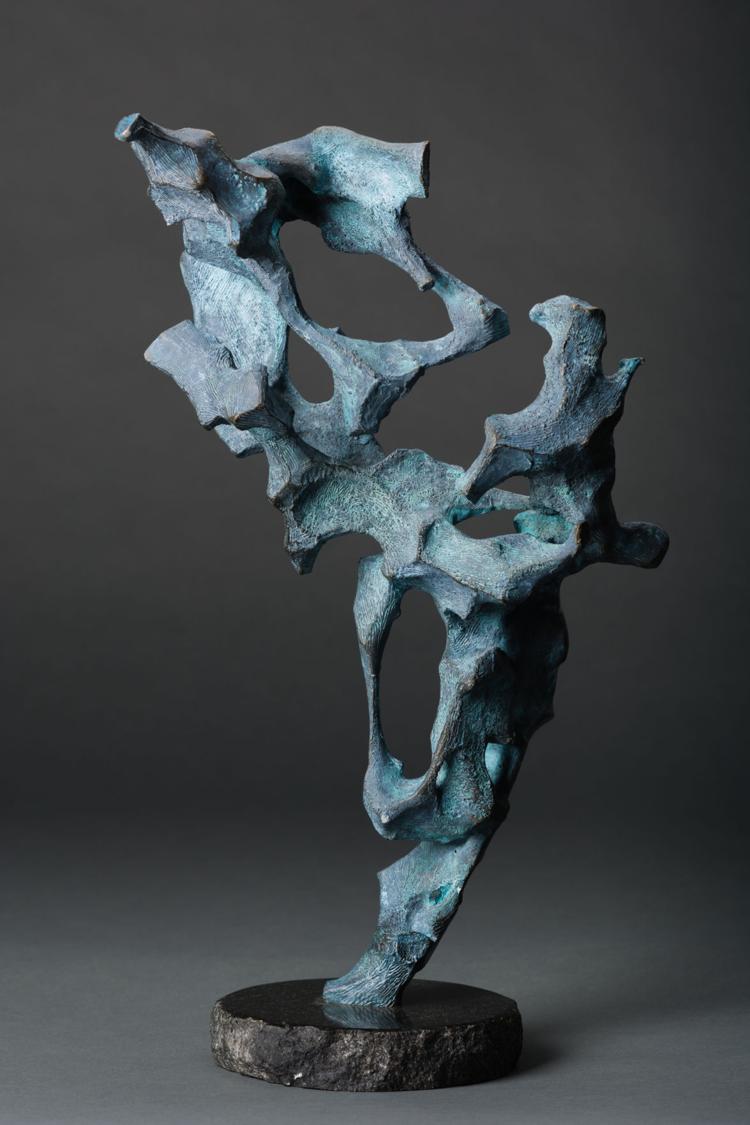 Jason Mehl was the chosen artist to represent the sculpture medium at Art Now, the newest Basel-sprout fair located right across from the convention center. Mehl presented a piece from his Remnant series, saying: "My work is a medium to visualize beyond the object. These are meditative tools to reconnect people with an environment that's becoming increasingly distant due to the confines of manufactured spaces."
A particularly interesting project is the one created at Aqua Miami, the third and youngest of all sisters from the Art Miami family. This hip boutique-style event is concentrated at Aqua Hotel, a renovated art deco building where each room is transformed into a gallery space.
Adjacent rooms conform to larger exhibition areas, as was the case with the collaboration between Aspen Art Curation and Shim Art Network, showing works by Elleree Fletcher, Garrett Waltsak, Romelle, Olivia Daane, Tati Holt, Muriel Eulich, Robert Burch, Zulu Painter and Rita G. Patel. For the second year in a row, these two organizations have joined forces to create an exhibition that gives opportunity to individual unrepresented artists to pitch in through an open call. This collaborative approach is a creative alternative to the traditional gallery structure.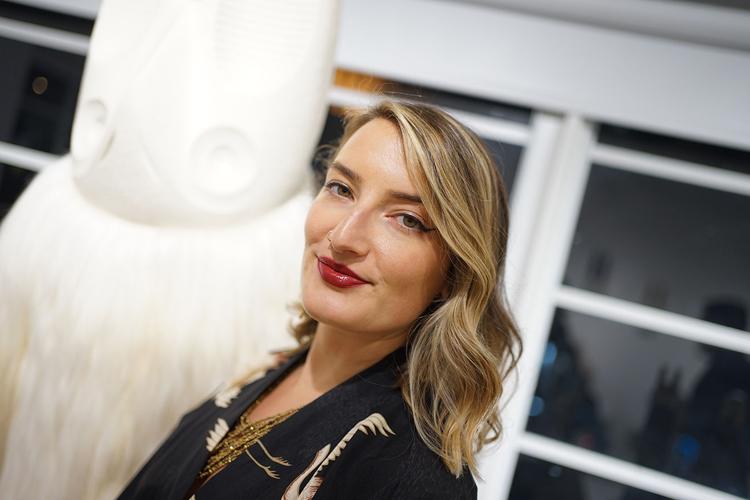 A stellar debut was granted for Skye Weinglass and her team from Skye Gallery Aspen. As first-timers of the fair, they presented a solo show by Spencer Hansen, a Bali-based artist, apparel designer and entrepreneur whose creative mind gives life to a vast number of furry characters made up of wire, reclaimed wood and repurposed fur.
"We are extremely happy with the presentation of Spencer's work at Aqua Art Show. This is an amazing opportunity to share the talent of our favorite artists in a completely different setting, which helps build new relationships and expand our gallery practice to new territories," Weinglass said.
Expanding the cultural practices and artistic inclinations from our mountain town into the ocean is surely an adventure, and the trend seems to be to take the risk and dare to make a move. Navigating the turbulent waters of the art world this week requires courage and determination. There is hope that this will continue to grow and inspire more locals to join in. See you at South Beach in 2020!