Aspen Skiing Co. has taken the position of late that if the conditions are there for bonus skiing, Aspen Mountain will be open.
"If we have a good product on the top of the mountain, we will put in the extra effort, run Chair 3 and let people ski," said Jeff Hanle, SkiCo's vice president of communications, on the decision to offer skiing on Memorial Day weekend, when the Silver Queen Gondola normally opens for summer. "That is a decision that we reached many years back now, to say, 'let's do it, let's ski, especially when we are already open."
Late-season openings have happened as well in 2008, 2014, 2016 and 2017.
As if we needed another reason why Aspen Mountain is world class, the layout lends itself to this kind of thing: Fast uploading and downloading on the Silver Queen Gondola, rising 3,200 vertical feet from town, and efficient circulation on the Ajax Express quad (Chair 3) to rack up the laps on the top 1,100 vertical feet of the mountain. According to recent reports, there is nary a bare spot up there after two fresh feet of snow this week.
Katie Ertl, SkiCo's vice president of mountain operations, credited the leadership of CEO Mike Kaplan, who has let it be known that "we are a skiing company and we need to be open for skiing and riding when we can," she said.
It's not necessarily justifiable in terms of the company's bottom line, since the vast majority of the thousands of skiers that will take to the upper slopes of Aspen Mountain this weekend will be using their already-paid-for season passes or cashing in discounted tickets available through other pass products.
"We do it just because we think it's a good thing to do," Hanle said, adding that sometimes it pays off, while other times, not so much. "We are not doing it for business reasons, let's put it that way."

But business decisions aside, the late-season openings remind us why we live in this ski-centric valley. It's not for the stores. It certainly isn't for the morning traffic jams. It's so we can take advantage of what the seasons bring us, so we can access the mountains with relative ease. So we can go skiing in late May for no other reason than because there is still snow.
The mountain will also open an hour earlier, (at 9 a.m.) than initially planned, during skiings return on Saturday, Sunday and Monday. The decision was made to shift more skiing into the morning hours before temperatures hit their forecasted highs in the 50s and 60s.
It's recommended to get up there early. After about 11:30 a.m., the snow tends to get stickier and ski patrol may decide to start shutting things down before the scheduled 2 p.m. closing of Chair 3. The Sundeck will stay open with food and beverage service, and a DJ on Saturday and Sunday, until 4 p.m.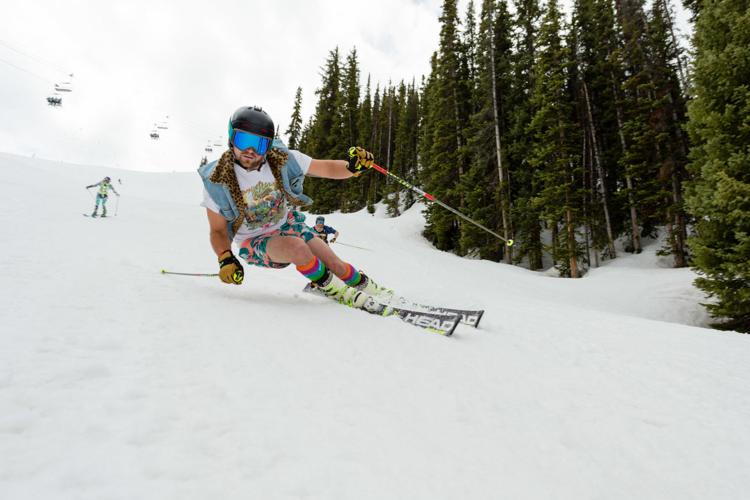 Don't stick to the snow
A good coat of wax goes a long way
Straddling the seasons on skis is made easier by the right kind of wax.
Skiers, and their knees, dread the feeling when otherwise true momentum is halted by snow that feels like glue underfoot.
When Aspen Mountain re-opens for skiing on Saturday, Sunday and Monday at 9 a.m., your best bet for avoiding that feeling is to get up early, before temperatures that will warm into the 60s turn the snow to mush.
A fresh coat of spring-season wax will also go along way. Most manufacturers produce three kinds: deep winter, moderate temperature and spring/warm temperature wax.
A proper tune including a "structure" inlaid in the freshly waxed base will also help. The tiny grooves and channels at the bottom of your ski act like the tread on a rain tire.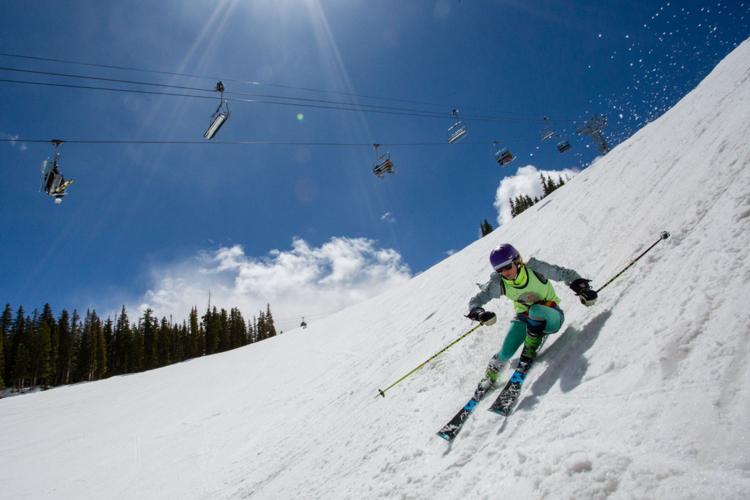 In spring-snow conditions, "you are actually on a layer of water," said Ron Morehead, the general manager of Four Mountain Sports, the Aspen Skiing Co. affiliated chain of local ski shops. "If you have an aggressive pattern, that breaks up the suction and allows you to glide."
Four Mountain Sports is bringing in a waxing machine to its Durant Avenue location in advance of the weekend, since the normal SkiCo tuning shop at Aspen Highlands is shut down for summer. Many other local ski shops have converted to summer operations and will not have ski servicing available.
There is also the method of getting your own wax, an iron and a scraper and doing it the old fashioned way, provided you can find a workshop where you can rest your skis on a bench. Just be sure and clean up after yourself.