If I think hard enough, I can still conjure up the sound of the Mediterranean tide rolling outside my window, lulling me to sleep. I had just finished a 10-day trip of sleeping aboard a sailboat anchored in various coves and ports of that same sea, but I have to admit, I much preferred hearing its ebbs and flows from a comfy bed on solid ground rather than being tossed around in my sleep at its mercy.
The main purpose of my Grecian trip was to experience sailing and island hopping around the Cyclades, but I couldn't resist tacking on a few days to explore the ancient city of Athens. Several weeks before my trip, I knew I'd be exhausted from my sailboat tenure, so I also wanted to be sure to include relaxing and comfortable accommodations as a bit of a buffer before re-entering the mayhem of regular life.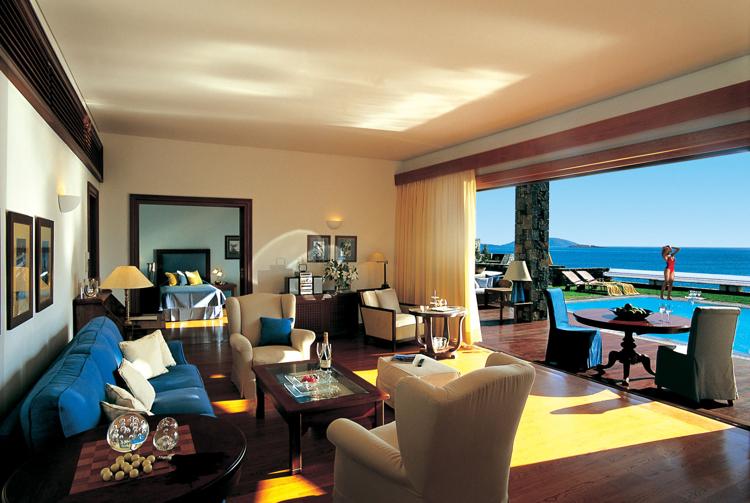 During some research I stumbled upon the Grand Resort Lagonissi, located on the Athenian Riviera. Fair warning: You will not want to leave this place. The resort is located on a private, 72-acre peninsula in the south suburbs of Athens. It almost feels like a private island with multiple restaurants, beaches, spas, private suites, Mediterranean bungalows and pools. And all this is conveniently located in good proximity to the airport and the city center.
Getting around the property is a breeze since golf carts come and pick you up at your bungalow to transport you anywhere in the resort. My first evening I dined at Lagonissi's Captain's House, where I was served one of the best steaks I've had in a long time. The restaurant is located right on the water, and after dinner there were fireworks across the peninsula reflecting on the sea. Did I mention you'll never want to leave?
Lagonissi offers private cars to drive you to the Acropolis, or they will help you coordinate public transportation. I highly recommend grabbing a private car for your first excursion into the city. I found Athens to be a bit confusing on the first day. Surrounding the city center there are many walking malls that make navigation a bit unintuitive. My driver was extremely friendly and helpful, and after riding in a quiet, air-conditioned car, he dropped me off right next to the Acropolis gate. It not only streamlined my transportation time, but it reduced the stress of being a solo, female traveler in a large, international city.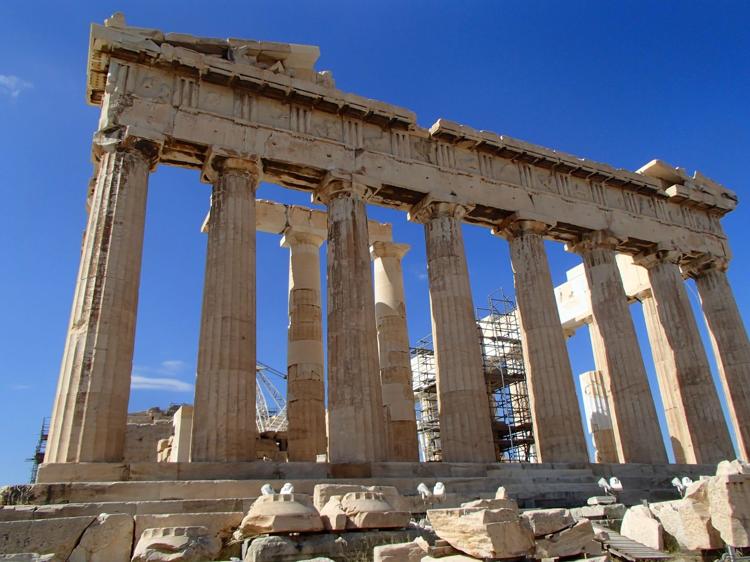 I only had two full days in Athens, so streamlining was a must. After spending one day enjoying the resort, I spent the second day exploring the Acropolis and its neighboring museum. There's so much to see in these two areas that you can't possibly see it in one day, but to avoid overstimulation by ancient ruin overload, I recommend splitting these into a half-day each.
The Acropolis, especially the Parthenon, is one of those photos we've all seen endless times in history books, movies, art, etc., but like most spectacular world wonders, seeing it in person is a whole new experience. The fact alone that you're walking on and touching stones older than Jesus is enough to make your head spin. And in light of those stones, make sure to wear good shoes with some traction. Stones that have been walked on for thousands of years are slippery! I lost my footing more than once.
Proudly known as the birthplace of democracy, the existing Acropolis is thought to date back to the 4th century, B.C., but there's plenty of evidence that the citadel has even older ties to the Archaic period of the 6th and 7th century B.C. Being from a country that is proudly founded on this democracy, staring upward at the massive Parthenon feels like standing on sacred ground. The fact that all of this is still standing is not only a credit to its architecture, but also to the miraculous achievements over the centuries to restore and protect it.
The Parthenon alone has a storied history that includes being turned into a church, a mosque and even a storage facility for gun powder (you can blame the 17th-century Venetians for that one.) In fact, it was during this latter usage that the world nearly lost the Parthenon when it was "accidentally" hit by a cannon- ball and the whole thing exploded.
If you head across the pedestrian mall at the base of the Acropolis over to the Acropolis Museum, you can get an extensive glimpse into the considerable effort restoration entails. The Acropolis Museum houses thousands of artifacts from nearby excavations, as well as parts of the actual ruins you can still see on the Acropolis. A fascinating site while walking around the Acropolis is the visible evidence of new versus old. In order to keep the behemoth from crumbling away, new material has been added to keep up structural integrity. At times, this has resulted in the purposeful
removal of sculptures and figures to the neighboring museum to protect them from ruin. In turn, much of what you see on the hill are replicas — including, famously, the 6 female Carytids holding up the temple of Athena — but the original sculptures can be seen in the museum.
Consisting of 4 gallery levels, the museum entrance takes you over a glass floor where ruins found from the 17th-century excavation of the site can be seen below. In my opinion, the most engrossing level of the museum was the third, where the same orientation and measurements of the Parthenon have been instated along with an arrangement of authentic artifacts and plaster copies so you can experience perimetrically the elaborate storied sculptures of the Parthenon in full up close.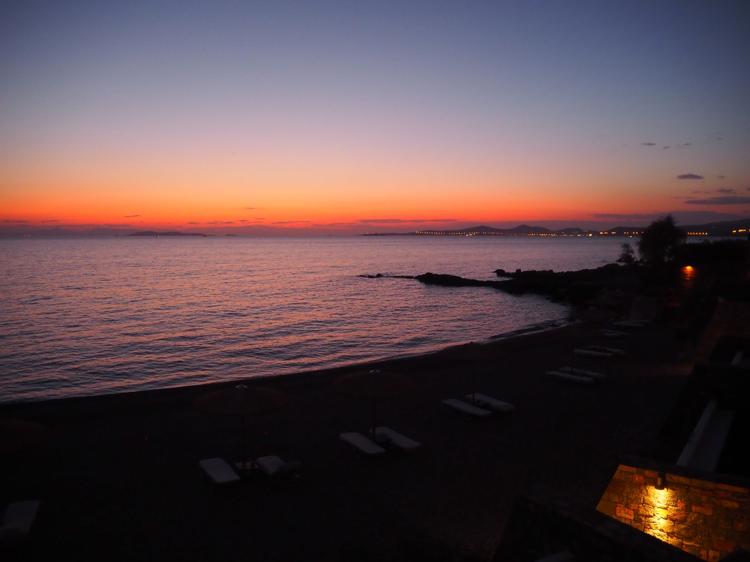 I spent roughly four hours in the museum and feel that I didn't even scratch the surface of its offerings. In fact, even having experienced it with a hired guide, I could still go back to the Acropolis and learn so much more. Two days in Athens is nowhere near enough. I didn't have time to venture anywhere else in the city, but I look forward to exploring more in the future. After eating some delicious Athens street food, I hired a taxi back to Lagonissi, which paled in comparison to my driver at the beginning of the day, and with tired legs and a brain full of history, I was again lulled to sleep by a tranquil Mediterranean. It might be the best sleep I've ever had.