Last chance to catch renowned photographer Gray Malin's latest collection—a glamorous, vintage portrayal of Aspen ski culture—on display at The Little Nell. The throwback series altogether features 29 images, 12 of which are framed throughout the lobby and living room of the hotel, which commissioned the shoot, through Presidents' Day. At the unveiling of "Gray Malin in Aspen" in late January, Local Weekly editor-in-chief Erica Robbie caught up with the fine-art photog. Below are a few highlights of their conversation.
Erica Robbie: Where do you see your work positioned within the realm of fine-art photography?
Gray Malin: My work, when you think about artwork, is more affordable, and it's meant to be, because I want people to feel included in it and that they can bring something home. I also want it to hang on peoples' walls, I don't want it to be invisible. When you create a project in a place like Aspen, not everybody gets to come to Aspen, but now they can bring home a piece of it, and that's really special and something that I'll always consider as I continue to adapt and move forward.
ER: What role do you think social media has played in your trajectory?
GM: Social media has certainly taken—for me, as a photographer—the mystery of 'the man behind the camera' out … It's so important that when you're making work and developing a series that you share the journey with people because it just makes them feel more a part of it. I think social media has also really allowed my work to be seen by hundreds of thousands of people who might have never seen it, which is incredible.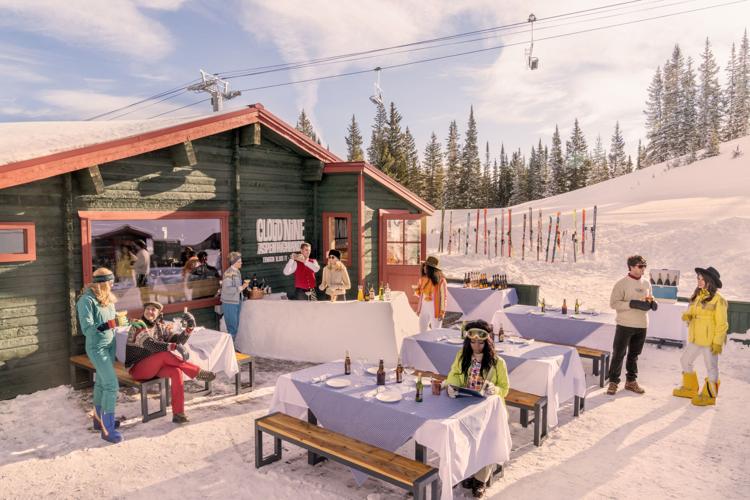 ER: What advice would you pass along to young photographers  who are trying to make a name for themselves as you did?
GM: I really found that my success all came from my grassroots approach, which was starting in a flea market, talking to people and listening to what kind of images they were looking to hang in their home. … And don't be afraid to put yourself out there, I think, is probably the best advice. Don't be afraid to knock on doors.