Growing up on the islands of Bermuda, Collie Buddz credits his older brother, "Smokey," for exposing him to reggae when he was as young as 7 years old.
"My mom had this old turntable, and [Smokey] would set it up in the garage," Buddz, who will return to Belly Up Aspen tonight, said in a phone interview last week. "That's basically how it all started" — spending hours at the turntable after school with his brother.
Born Colin Harper, Buddz rose to prominence in the early to mid-2000s, with hits like "Come Around" and "Mamacita." But his third and latest studio album, released in May, reveals a different side to the reggae-dancehall artist.
Buddz self-produced the entire album, called "Hybrid," from start to finish.
"It was definitely a learning experience," Buddz said, with a laugh. "But I really wanted to start from scratch and produce the beats [myself]."
Buddz has always been "intrigued by sound" and the technical side to it. In an effort to "learn the ins and outs and some tricks of the trade," Buddz pursued and obtained a degree in audio engineering from Full Sail University in Florida, which is where he started making his own beats.
While Buddz admitted that self-producing his own album came with a particular set of struggles — even describing it as "painful" at times — the singer-producer loved being part of the creative process in its entirety.
Shortly after its release, "Hybrid" hit No. 1 this summer on the U.S. Billboard reggae charts.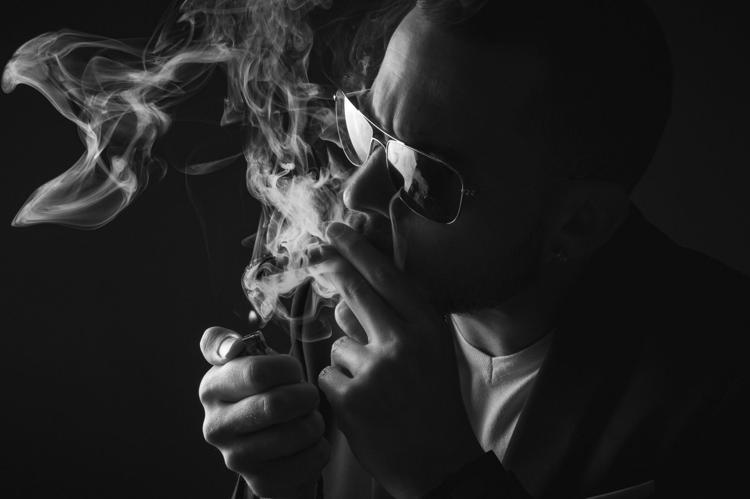 True to its name, Buddz describes "Hybrid" as a "mix of everything — a little bit of dancehall, Afrobeat, afro-pop, some trap-style beats" — and, of course, reggae.
Buddz also pointed to the weed connotation of the album title, which is on-brand for an artist whose own name is a reference to marijuana.
But Buddz said he isn't smoking as much weed these days, in part because of fatherhood and also the fact that strains today aren't what they used to be (they are significantly stronger).
"I've cut back a lot since kids, to be honest," Buddz said. "My tolerance is pretty shitty now."
Buddz and his wife, Zarah DeSilva, have three children together: Sienna, 9, Roman, 6, and Izzy, who is 7 months old. He added that he and DeSilva "might have another."
"[Fatherhood] is amazing," Buddz said, noting that being on tour can present its challenges.
On the off-chance that Buddz isn't singing, producing, on tour or with his family, the Bermudian artist enjoys fishing or playing a few rounds of golf with his buddies and beers in hand.
"It's a nice little four-hour getaway from the kids," he said. "Music is my hobby, too."
Asked where he seeks inspiration for his music, Buddz said: "I think just being home [in Bermuda] is inspiration."
IF YOU GO…
What: Collie Buddz
When: Tonight. Doors open at 8 p.m.; show at 9 p.m.
Where: Belly Up Aspen
Cost: $25 general admission; $40 reserved.
Tickets and more information at bellyupaspen.com