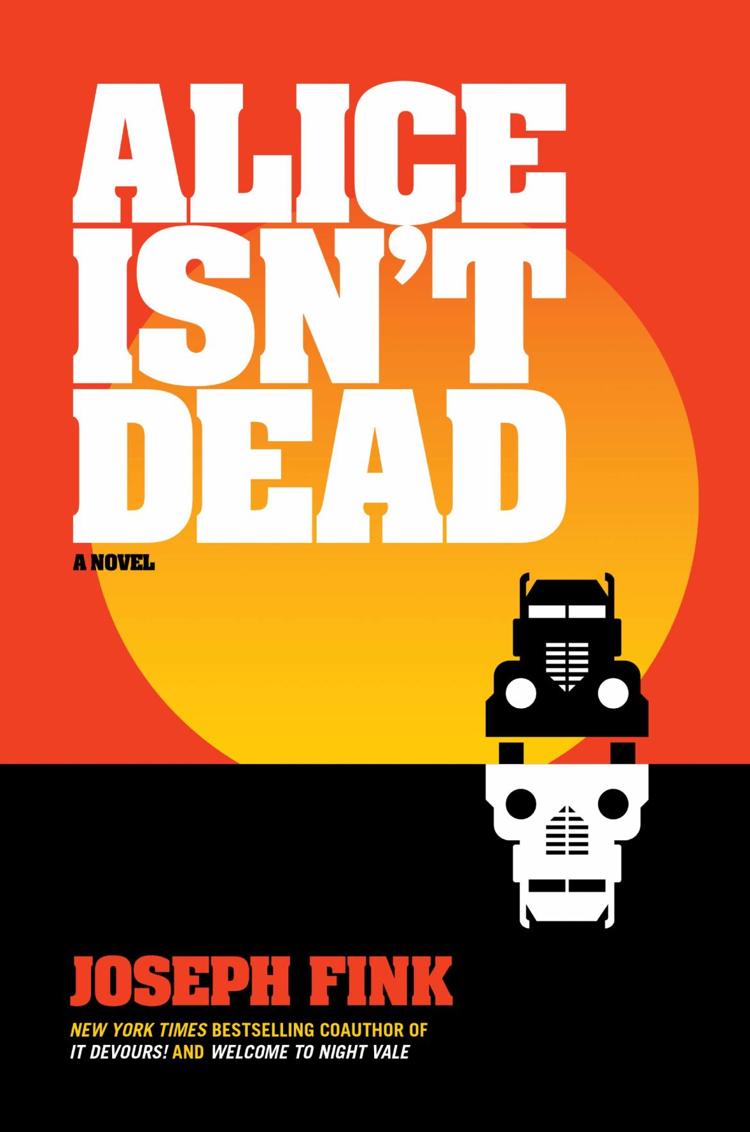 Simply said, "Alice Isn't Dead" was my favorite read of 2018. The new novel by Joseph Fink – the eccentric mastermind behind the Nightvale podcast universe (we'll get to that in a minute) – features cross-country travel of the long-haul trucker type, a grieving wife, an orphaned teenager and, oh yeah, horrific not-quite-human serial killers hell-bent on destroying all that is good in the world. It is a story of love, but not the mushy kind; a story of good versus evil, with a cast that is equal parts ordinary and wholly bizarre.  
Keisha's wife, Alice, vanished from their quiet life without a trace, and after much grief and disbelief, Keisha accepts that Alice is dead – that is, until she starts seeing her wife on television newscasts, amid crowds gathered at the scene of tragedy after tragedy. Keisha sets out to find Alice, getting work as a truck driver as a means of canvassing the country. Instead, what she discovers out there is a breed of monstrous murderers who seem to be everywhere: psychopaths with crooked, yellow teeth and ill-fitting skin known as the Thistle Men.
It turns out these "men" and the invisible evil that controls them have made victims of countless people across America. Keisha finds herself aligned with a group of sympathetic strangers turned comrades in a mission to not only track down her wife, but uncover a deeply rooted conspiracy.
Fans of the podcast network Nightvale Presents will recognize Fink's affinity for the deliciously bizarre and his ability to inject otherworldly, colorful concepts, characters and objects into our everyday landscape. The descriptive language he employs to acquaint you with this version of America and the grotesque creatures lurking in its every corner will leave you shuddering long after you have finished the book.
This isn't your typical science fiction (if you can define it as any one genre) in that it doesn't take itself too seriously. Nor is the reader asked to completely suspend disbelief in order to navigate some fantastical alien universe. That "Alice Isn't Dead" takes place along our nation's highways, in its rest stops and outside gas stations, in abandoned amusement parks, motels and shack cities, brings it a little closer to home.
While conspiracy is at the center of "Alice Isn't Dead," the book's only shortcoming is that the origin and true aim of this evil scheme are never fully explained. However, Fink's writing and the other central plot elements very nearly make up for this. After all, at the heart of it is love.