Editor's Note: Christopher McDougall will be in Aspen on Feb. 18 at 6 p.m. at Paepke Auditorium as part of Aspen Words' Winter Words program.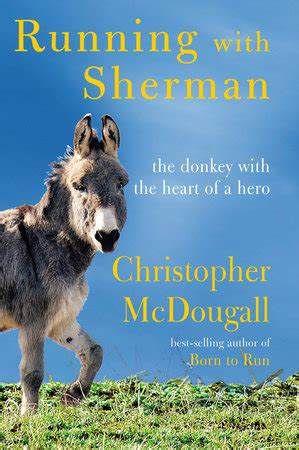 Christopher McDougall really knows how to tell a story and I continue to enjoy his unique voice and unusual tales. Although not a runner myself, I found his "Born To Run" fascinating and entertaining. In the book, he introduces us to the imitable "Caballo Blanco" (Micah True) and the Rarámuri people, also known as the Tarahumara, an indigenous tribe of long-distance runners from the mountains of the Chihuahua state in northern Mexico. True passed away, from possible heart failure, in 2012, while running alone in the Gila Wilderness in New Mexico. The race he founded, the "Ultramaraton Caballo Blanco" — which helps garner recognition and support for the Rarámuri people and their way of life — is still active to this day.
In "Natural Born Heroes," McDougall follows the exploits of a multitude of every day "supermen." People that have mastered the skills of timely action, "natural movement," and extreme endurance. It is a tasty mélange of heroes and heroics that range from the mean streets of Shanghai to the mountains and forests of Crete. My particular favorite was the WWII partisan fighter in Crete who would run 25 miles on dangerous mountain trails in the dark of night to deliver critical updates on the Nazis to the resistance, throw back a shot of ouzo, run back down to sleep for a few hours, and then do it all again.
I have been looking forward to reading "Running With Sherman" for some time now and finally took the opportunity right after the holidays. "Running With Sherman" has all the adventure, passion, and humor of McDougall's first two works, but with donkeys! "Sherman" tells the story of our quadrupedal hero (named after the Sherman Brothers who were the songwriters for "Mary Poppins") who is rescued from disease, neglect and near-death by McDougall. He is aided in the rehabilitation effort by his Amish neighbors (McDougall lives on a farm in Pennsylvania), and a brassy equine expert with a donkey of her own. They convince McDougall that, along with love and care, more than anything, Sherman needs a purpose.
Hence, the author's hare-brained scheme to coach Sherman in the fine art of burro racing, an adventure sport that has its roots here in our beloved Colorado backcountry. So along with a gallery of misfits and well-wishers, including Amish running clubs, high-spirited goats, service animal specialists, two Sarah Palin-loving female truckers and McDougall's own dedicated wife, McDougall sets about turning Sherman into a champion trail runner. I promise that you will laugh, cry and cheer for the irrepressible Sherman and his hapless human partner.