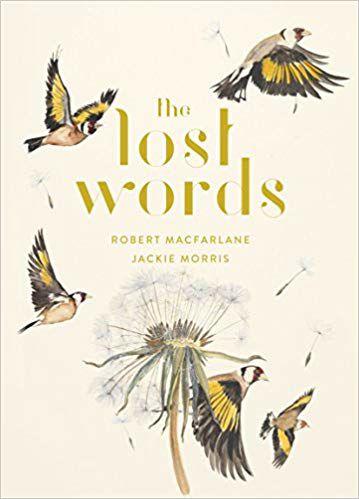 "Once upon a time, words began to vanish from the language of children. They disappeared so quietly at first almost no one noticed – fading away like water on stone. The words were those that children used to name the natural world around them: acorn, adder, bluebell, bramble, conker – gone!"
In "The Lost Words," Robert Macfarlane and Jackie Morris have created a wondrous book that evokes the wildness and beauty of our natural world. It also inspires us to get out and explore and counters our distracted state of nature deficiency.
The book came about when it was discovered that the most recent edition of the Oxford Junior Dictionary had displaced a number of words in favor of more contemporary ones. Many of the dropped words were those concerning nature: fern, heron, starling, willow and wren, and in their place were words that came with our high-tech lives: blog, broadband, cut-and-paste. Sure, there are larger dictionaries, but this was a worrying example of our growing disconnect with nature, being replaced by a virtual world and its vocabulary.
In his introduction, Macfarlane describes "The Lost Words" as a spellbook, that "by the old, strong magic of being spoken aloud … will summon the lost words back into the mouth and the mind's eye."
Each lost word is captured poetically in an acrostic verse, and reading them, you can feel the substance of the words roll in your mouth and off your tongue with alliterative ease. A dandelion is a "little sun of the grass, a tiny time-machine (tick-tock, sun clock, thistle & dock)," a kingfisher, "the colour-giver, fire-bringer, flame-flicker, river's quiver."
The illustrations done by Jackie Morris are perfectly matched to the richness of the words. She observes with the eye of a naturalist, capturing the down of a feather or the organic feel of bramble or heather. Her paintings feel old-worldly, like an ancient fresco, or like a gilded Japanese byobu screen, bringing birds, water, landscapes and a natural aesthetic into the room.
In other places, she imagines the absence of the creature or plant, their outline disappearing into negative space and their word lost on the page in a scattering of letters as though a typographer discarded their letter blocks on the ground.
We are lucky in this valley to have the exposure and an appreciation to nature – it is a tribute to all those who reintroduce us to this world, to our naturalists at ACES and the Roaring Fork Conservancy and many others, to our educators and parents who encourage us to explore. This book is also a great inspiration to get out and learn the words of the natural world around us. It is best read aloud, and shared with others, or given to a young person to learn ivy, lark, fern ...