Acouple of weeks ago, I made it up to Chapman Campground for a friend's annual birthday campout. The planning starts in January with reserving four to five sites to house family and friends for a weekend of top-notch, Colorado-style car camping.
Chapman is one of my favorite local spots because it's remote enough that you feel like you're getting off the grid, but close enough to town that it's convenient. However, don't be surprised it you run into several people you know while you're there. It's becoming quite an Aspen local hangout.
Whether we're corralling dogs, playing a cornhole tournament, having a campfire jam sesh or swapping paddleboards, it's one of my favorite times of the year, and also an excellent opportunity to try out some new gear.
Here are some new picks that will make you a car camping pro.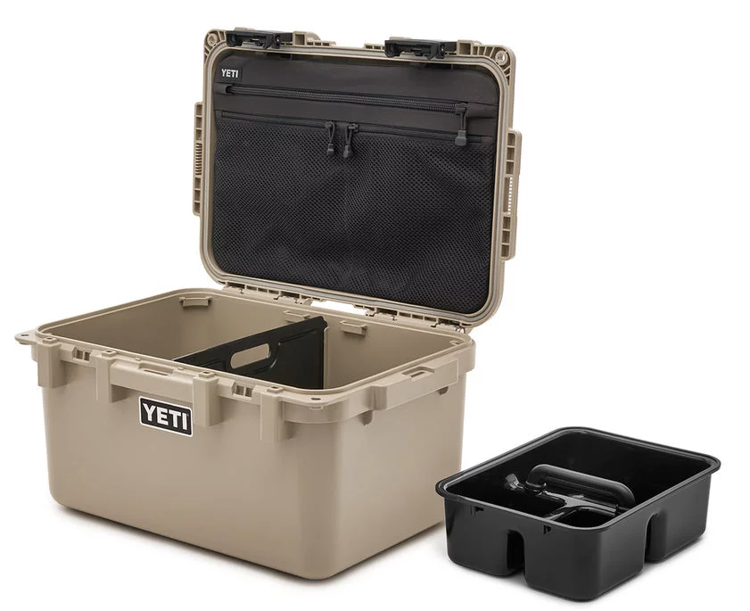 1. Yeti Loadout Gobox 30 - Having your gear accessible and organized is one of the most essential, yet difficult to achieve, tricks to camping sanity. Yeti's new Gobox is a step up in this endeavor. Built to be nearly indestructible, the box is waterproof and includes a divider, removable caddy and a "gear attic" for extra storage. Yeti calls the box "wildproof," meaning it's constructed to keep out unwanted wilderness. After a bear recently got into one of my gear boxes and spread it all over my yard, I can relate to this need. It's also great for boating and hunting. $250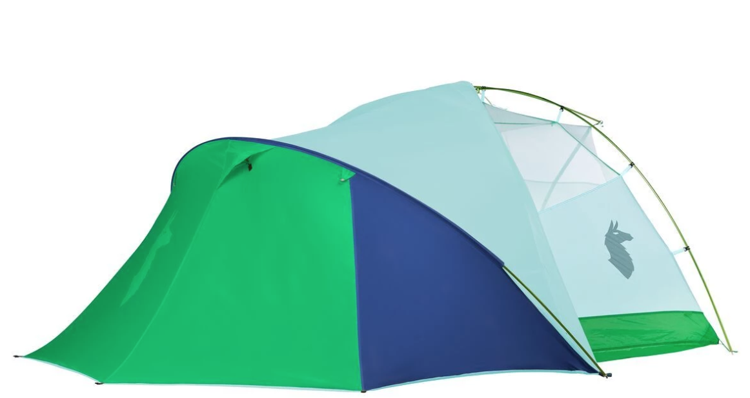 2. Cotopaxi Inti 2 tent - The Inti is designed as a three-in-one system to accommodate your varying tent needs. Its value rests in its versatility. At its core is a two-person stand-alone tent with a rainfly, but a snap-in "alcove" quickly turns it into a four-person tent. The alcove can also be set up as a stand-alone shelter. I highly recommend checking out the instructions online before heading out with this one. The tent doesn't come with instructions, and I thought that setting up the alcove attachment wasn't that intuitive. However, once I had it attached, I loved having the luxury of all the extra space. I got compliments left and right on its looks. Just like all of Cotopaxi gear, it's beautiful. $450 for tent, alcove, footprint bundle.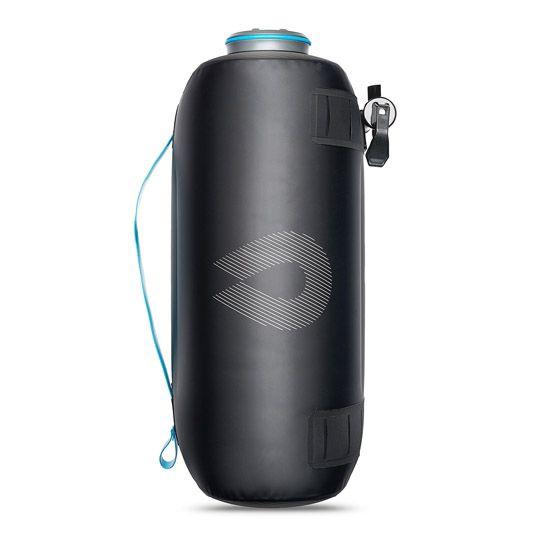 3. HydraPak Expedition 8 liter water storage - Having water storage when car camping is essential. Many campgrounds have water available, but you need to provide the vessel. HydraPak has a line of collapsible and durable bottles and this is their biggest one yet. The great addition to the 8L is an effortless tap that pops into the wide-mouth cap for easy dispensing. A sturdy carrying handle and internal baffles for stability rounds it out. This is the most convenient high-capacity water vessel I've used. $60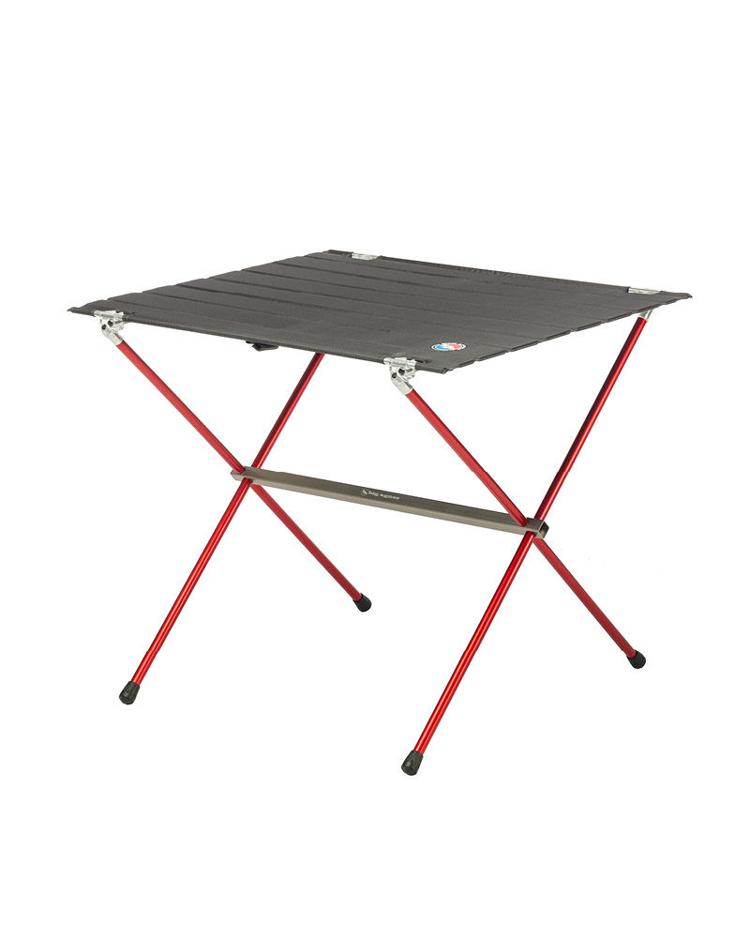 4. Big Agnes Soul Kitchen camp table - Let's face it, we've all made the mistake at some point of using a rock or log as a prep station while camping only to disastrously drop our dinner to the ground. The Soul Kitchen table provides an even, hard-top surface for everything from drinks to your cookstove. Made with durable surface material, it's easy to clean and hard to tear. It will hold up to 90 pounds, collapses tent-style into a carrying case and is a quick set up. $130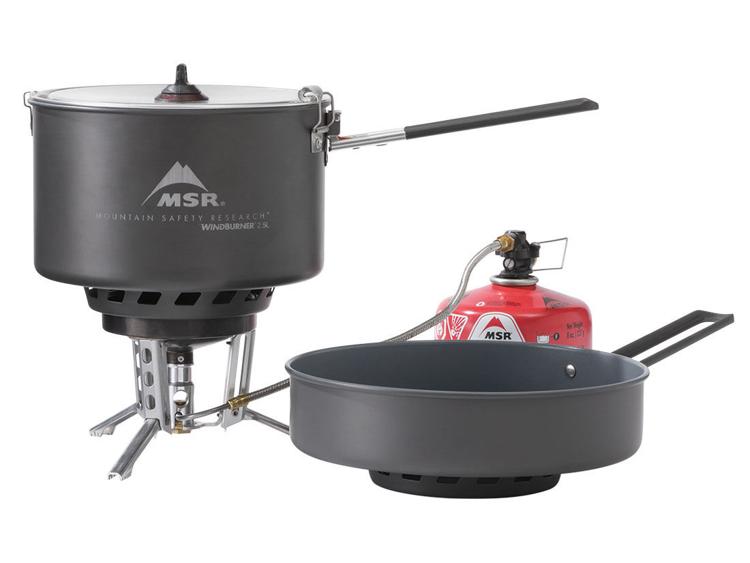 5. MSR Windburner Stove System Combo - Pro camping tip: Get ceramic coated aluminum camping pots. Clean-up is the most annoying thing about camping and non-stick cookware saves your sanity. The Windburner System integrates this into an entire set-up that makes cooking for small groups a breeze. The Windburner technology combines a radiant burner and pressure regulator to maintain performance in windy or cold conditions and has more fuel efficiency than conventional stoves. A 2.5 liter pot and 8 inch skillet are included in this package and it all perfectly nests into itself for storage and transport. $260