It's finally starting to feel like summer in Aspen.
OK, I was on vacation last week and it may have felt like summer then, but it definitely does this week. Trees are green again, folks are already starting to sport new tans and everyone is trying to figure out how to start their summer activities while there's still skiing. To help kick off the season, Aspen Historical Society is hosting a hoedown and barn-raiser next week that's sure to get our warm-weather moods even more fired up.
The annual Holden/Marolt Hoedown will be hosted Tuesday, at the Holden/Marolt Mining and Ranching Museum. Festivities go from 4:30 to 7 p.m. and will include a variety of activities for the whole family. There will be farm animals from Smiling Goat Ranch, rope-making with Snowmass Rodeo, yard games, museum tours and demonstrations of the exhibit machinery.
The event's history goes back to fall harvest celebrations held for many years at Holden/Marolt, according to Eliza Burlingame, marketing director for AHS. She said via email that the event was moved to early summer by 2011 and was renamed to the Hoedown in 2014.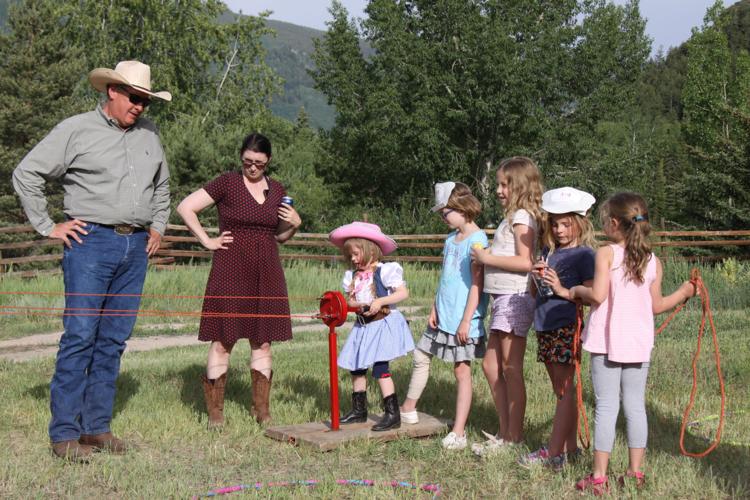 There will also be a barbeque dinner provided by Hickory House and a beer garden for the adults. Dinner and one beer are included in the ticket price and the beer garden, sponsored by Aspen Brewing Company, will be open for $5 beers.
Proceeds from the event will go towards the restoration of the Zupancis Barn, part of the historic homestead that the city relocated to the museum property in 2017. AHS curator Lisa Hancock will also be leading tours through the Zupancis home and outbuildings. According to Burlingame, the 1888 home has changed very little since it was last occupied in 1960, making it historically valuable as one of the only intact homes from Aspen's Victorian era.
Tickets are $20 for adults and $10 for kids ages 12 and under if purchased before June 10. Day of, prices go up to $25 for adults, although there is a $15 adult ticket available that includes admission and a beer but no dinner. For tickets head to tickettailor. More information at aspenhistory.org.
Smokey comes to El Jebel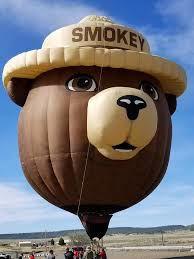 If you're still seeking plans this weekend, especially downvalley, the Summerfest Balloon Bash might be exactly what you're looking for.
The annual free event takes place in Crown Mountain Park in El Jebel and features a 5k race, food, music and of course hot air balloons. And this year features a very special balloon in the shape of Smokey Bear.
The Friends of Smokey Bear Balloon is owned by a nonprofit dedicated to assisting communities with wildfire prevention education, according to a press release. The balloon is a 97-foot-tall version of the iconic "only you can prevent wildfires" bear. According to the release, the bear is especially significant this year as we approach the anniversary of the Lake Christine Fire, which burned 12,000 acres near El Jebel last summer and destroyed three homes.
"Smokey has been the icon of wildfire prevention for 75 years," said Scott Fitzwilliams, Supervisor of the White River National Forest where the Lake Christine Fire burned, in the release. "The Smokey Balloon brings attention to his messaging, and its contrast against this burned hillside is a stark reminder that most wildfires — nearly 9 out of 10 in the U.S. — are caused by humans."
Fourteen wildland firefighters from the Upper Colorado River Interagency Fire Management Unit, many of whom helped fight the Lake Christine Fire, will be providing balloon support at this weekend's event. Smokey himself will also be making an appearance at the festival, so grab a selfie if you can.
For more information about this free event Saturday and Sunday, head to crownmtn.org