The calendar may say it's past Labor Day, and judging by the weather and what's going on (or not going on) in Aspen, you might think think fall offseason is upon us, but apparently no one told Snowmass. After being the valley's epicenter last weekend with the JAS Labor Day Experience and three 10,000-person sold-out mega-shows in Town Park, Snowmass is set to hog the spotlight again this week (and next) and keep summer afloat for another fortnight with fun for all ages.
The ever-popular and photogenic Snowmass Balloon Festival floats back into town this Friday-Sunday, Aug. 7-9, with hot-air balloon races and target competitions all three mornings, a kids Elevation Station Saturday and Sunday mornings in Town Park, with bouncy houses, face painting and more, and the Glow Show, which features inflated, glowing balloons and live performance at Snowmass Base Village on Saturday night.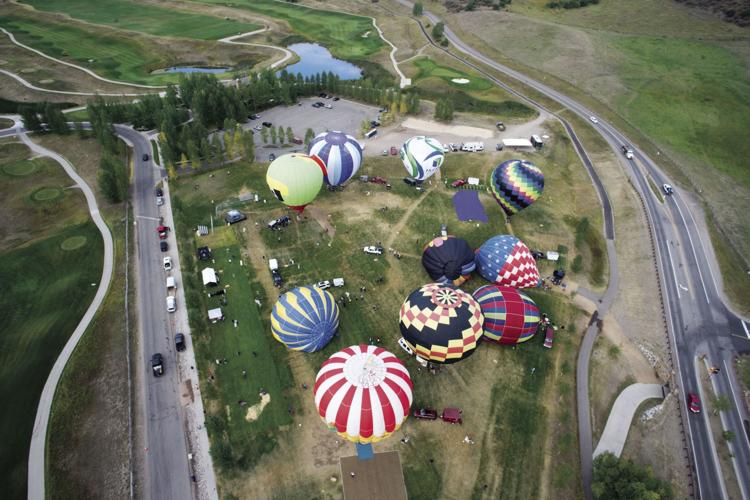 Beloved by local kids and adults alike, the Balloon Festival is also a favorite of the balloonists, who come from as far away as Nebraska and New Mexico, for one good reason.
"The flying area is very beautiful," said Colleen Johnson, the "Balloonmeister," a balloon pilot who organizes the Snowmass event as well as ones in Erie, Colo., and Scottsbluff, Neb. "There's nothing like flying in that valley; it's just absolutely gorgeous. We always have a waiting list of pilots who want to get in."
On Saturday afternoon, preceding the Glow Show, Snowmass doubles down on the fun with two fledgling events, one in its first year and the other back for its second, that have a really good chance to become new fall traditions.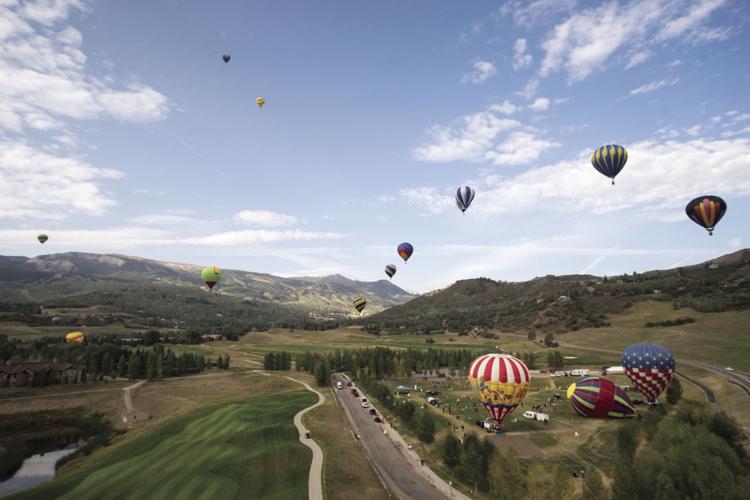 Making its debut on the Snowmass Mall, Cidermass will seek to capitalize on the current popularity of hard apple ciders with dozens of local and national cider makers and other distilleries passing out samples. It's a chance for cider fans to indulge and for others to taste how cider has moved beyond sugary, mass-produced alcoholic sodas to a range of intriguing dry and semi-dry flavors that are winning over converts every day.
"When ciders first hit the market, they were all like the super-sweet ones," said Reed Lewis, the owner of Daly Bottle Shop in Snowmass and the driving force behind Cidermass. "I think the dryer styles have turned a lot more people on to the possibilities."
Tickets to Cidermass, which runs from 1-4 p.m., are $25 in advance and $30 at the door. For information and tickets, go to gosnowmass.com.
After Cidermass, from 4-7 p.m., Septemberfest is back for its second go-round after a wildly successful inaugural run last year. A free, family-friendly event with vendors, food, drink and activities for all ages, Septemberfest is the result of a collaborative effort between the Town of Snowmass Village, East West Partners (the developer of Base Village) and locals who wanted more fun activities in the formerly sleepy "Slowmass."
"Basically, we just got tired of not enough stuff going on in Snowmass," said David Dugan, one of the main organizers of Septemberfest. "We wanted to do something, and the two main things were to bring the community together and race some money for a local cause."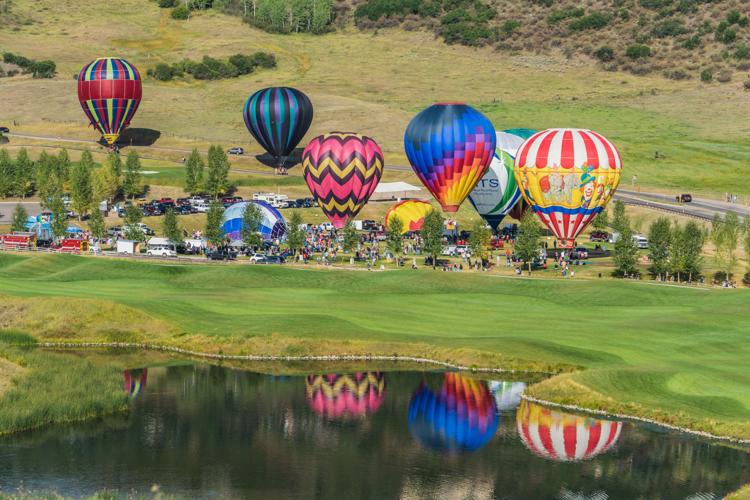 Last year's event raised funds for Basalt-based Bridging Bionics Foundation. This year proceeds will benefit Snowmass's own Challenge Aspen, so even though it's a free event, visitors are encouraged to donate. They'll certainly get enough for their money: pony rides, a petting zoo, bouncy house, face painting, snacks and more for the kids, and beer, sake, wine and food tastings, craft vendors and live music from local favorites the Derek Brown Band for adults.
Things got very busy last year, despite bad weather, so if the skies stay clear this year, sandwiched where it is between Cidermass and the Glow Show, Septemberfest could be rocking this year and provide further evidence that Snowmass, which will be ground zero again next week with the Motoring Classic and the Snowmass Wine Festival, is far removed from its sleepy September days.