For film festival fanatics, travel to the fests can often make it difficult to see the unique movies that are presented. Luckily for local festival lovers, there are two opportunities to see some great cinema in the valley in the upcoming week.
5Point Night at Bristlecone
Up first is the second annual 5Point Night at Bristlecone Mountain Sports in Basalt. The event, which starts at 7 p.m. on Saturday, features a selection of films from the 5Point Adventure Film Festival winter reel hand picked by staff at the shop. 5Point is based out of Carbondale and the films are screened during the festival in April, as well as during 5Point Aspen at the Wheeler Opera House. Bristlecone's event is part of 5Point Collabs, which is aimed at bringing the films to as many people as possible.
"Bristlecone is such an awesome place to be able to bring the community together," said Christina Aalto, the marketing, outreach and events manager for Bristlecone. "It's a place to share passions for the outdoors, and these films bring those warm fuzzy feelings."
Eight films will be shown at the event, including some of Aalto's favorites: "Kodak Courage," which examines the balance between backcountry safety and the demand for "rowdy footage" and "Altay Wild Snow," which looks at the history of skiing and skinning in China.
The event will also feature a cash bar, free snacks and a $5 raffle including gear from Arcteryx, Patagonia and others, as well as Colorado Avalanche tickets sponsored by Alpine Bank. Tickets to the event are available at Bristlecone, and Aalto said to get them early because the event sold out last year. Raffle tickets are also available early, and winners do not have to be present, according to the event's Facebook page.
Banff Centre Mountain Film Festival World Tour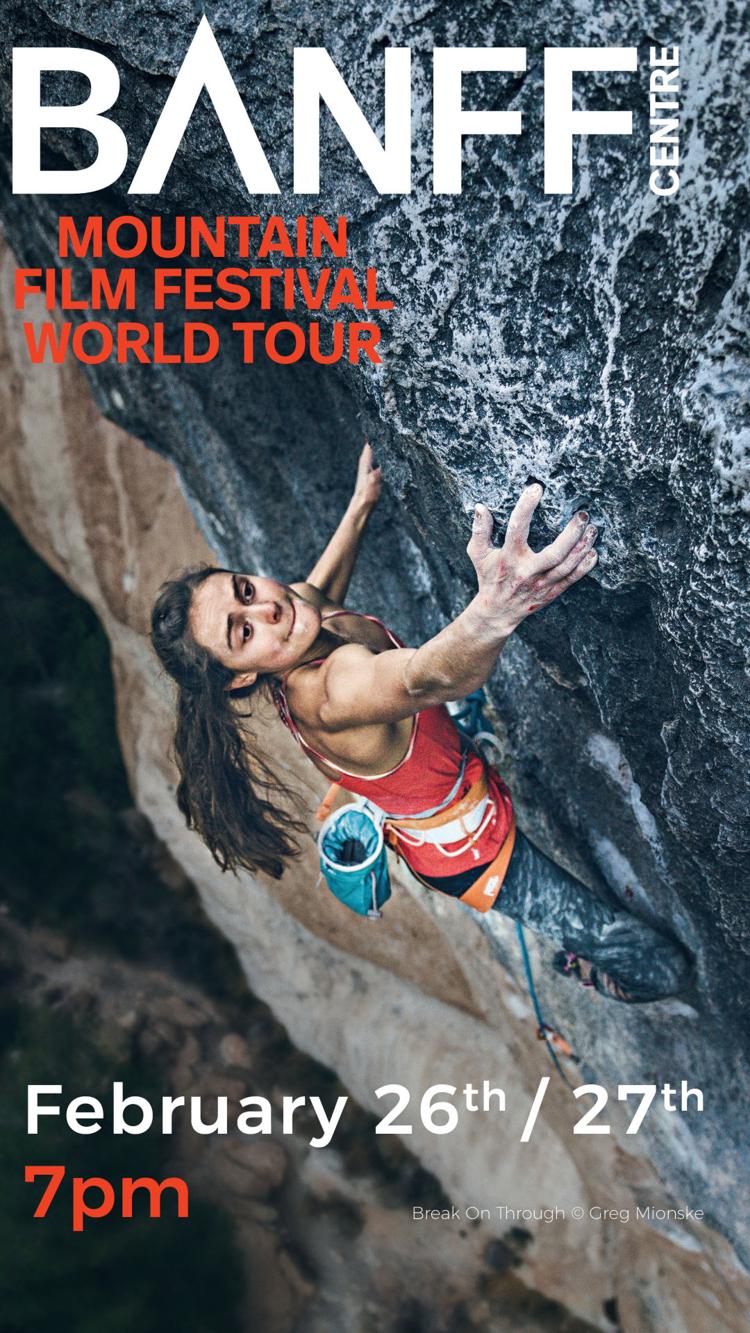 Tuesday and Wednesday present more opportunities to catch some festival films, this time at the Wheeler Opera House. The Banff Centre Mountain Film Festival World Tour is hosted by Ute Mountaineer and is part of a larger tour that stops in 550 communities around the world. The Ute has been hosting the event — which is based in Banff, Canada — in Aspen since 1997.
"The tour covers mountain life and sports," said Joel Nunez-Smith, marketing manager at Ute. "We really like incorporating that here in Aspen."
The event will be showing around nine films each night that will not be announced beforehand. The films showcase travel, adventure and action sports. Showtime is at 6:30 p.m. both nights, and tickets are available at aspenshowtix.com. Tickets are $20 and, like the 5Point event, they've have been known to sell out, so it's probably wise to grab them sooner rather than later.
For mountain and adventure film lovers, this week is a great chance to catch some inspiring works of video storytelling, both local and from our friends way up north.