Viewed out of context, it might be fair to wonder why Aspen, a city in Colorado that had a population of roughly 1,300 in 1919, should be so interested in the Bauhaus, a school of design born in Weimar, Germany, that same year.
From the Wintersköl 2019 theme and Bauhaus 100 Aspen to talks, celebrations, art classes and more, Aspen is going gaga for the centennial of the Bauhaus next year, and it's possible that not every visitor to town will understand the connection.
If you count yourself among that group, be sure to get to the Aspen Historical Society's Wheeler/Stallard Museum to see the new exhibit "bayer & bauhaus: how design shaped aspen," which has its public grand opening Thursday afternoon from 4-6 p.m. A look at how the works of Bauhaus member Herbert Bayer helped define Aspen's image as a resort town in the years after World War II, the exhibit is a great introduction to the relationship between the German school and the Colorado town we know today.
It's also just one of a pair of fascinating museum openings taking place this evening, joining the unveiling of two exhibits — "Zombies: Pay Attention" and "Robert Montgomery: The City in Their Echo" — at the Aspen Art Museum starting at 5:30 p.m. Taken together, the three exhibits provide an interesting juxtaposition between the enlightened principles at Aspen's founding and the fear-based pessimism about our future that seems to be afflicting the country at large.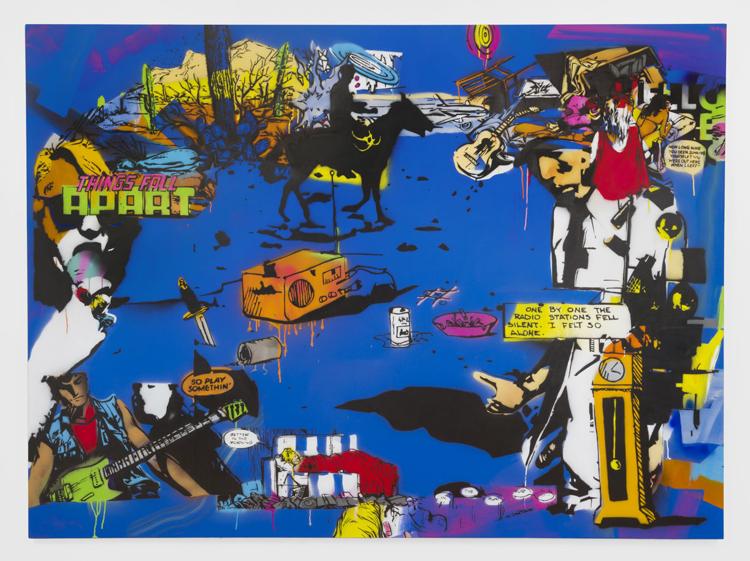 Exhibiting the apocalypse
"Zombies have always been a metaphor for contemporary social consciousness," said Aspen Art Museum CEO and Director Heidi Zuckerman, who curated the "Zombies: Pay Attention" show. "When the world is going great, we see vampires because they're sexy, and when the world's not going as well, then we see zombies. They're kind of a stand-in for our anxieties, and the punchline, if you will, for this show is that there are so many people right now who are alive, but they're not living. They're in a state of constant fear and inaction. This show is intended to be a wake-up call."
With a playful, tongue-in-cheek attitude and the sort of bloody, gory images you might expect, given the subject matter, "Zombies: Pay Attention" combines printed works, sculptures and video to explore America's fascination with the undead. Notably, the show marks a new step in the evolution of the AAM's Movies at the Museum, which are being integrated into the museum's exhibits this winter like never before.
"It just made sense that there would be a film series that would be part of the show," said Zuckerman. "So every Wednesday, starting next week, we'll be showing a zombie film in Gallery 4. We'll be doing a punch pass, so if you come to all 13 films you're going to get some prizes."
The museum's other new exhibit, "Robert Montgomery: The City in Their Echo," will consist of an installation in the Roof Deck Sculpture Garden featuring an illuminated, heartfelt poem by Scottish-born visual artist Montgomery with the slopes of Ajax as a backdrop.
"It's great here because it talks about connecting the mountains and the sea," said Zuckerman, "and seeing it set against the incredible beauty of Aspen Mountain is phenomenal."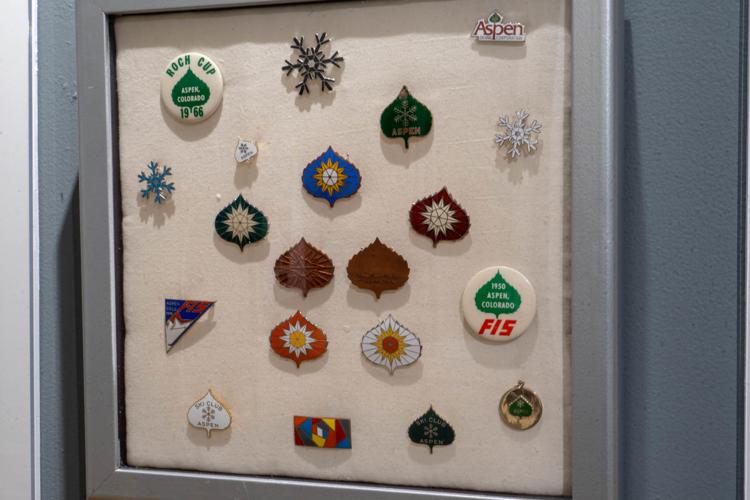 Designing Aspen
One man who fully understood the connection between the mountains and, famously, the mind, body and soul was Walter Paepcke, founder of the Aspen Institute and the man responsible for luring Bayer to Aspen, where the Bauhaus designer set about crafting his enduring legacy, as well as the town's public perception, through buildings like those at the Aspen Meadows campus, marketing posters, postcards, pins and enduring artworks that can be found in, around and running through the Aspen Institute to this day.
"When you look at Bayer's promotional materials, which a lot of this exhibit is, you can see how they're very distinctive and very different," said Aspen Historical Society Vice President Lisa Hancock, who curated the "bayer & bauhaus" show. "It became, in the eyes of people, say, in Denver or Chicago or New York, sort of the look of Aspen, this different advanced or modern feel. There became this expectation that you'd come to Aspen and you'd have this depth of design."  
Bayer was active in Aspen from the 1940s into the 1970s, when he was the last living member of the Bauhaus, and in those three decades he affected town to an extent that most people, even Hancock when she started researching the show, don't fully appreciate.
"You have not only the posters and the promotional materials, but you have the pins, you have the postcards, you have stationery, you have all the work with the Aspen Institute and Aspen Meadows, you have the architectural work, things that you never even realized were Bayer," said Hancock. "I thought I was going to have to borrow material for this collection, and as I dug into it I realized I had so much. I just didn't know it was Bayer."
You can be forgiven if you weren't aware it was Bayer either, but now that you know, make a point of seeing the exhibit so you can see just how much Bayer and Bauhaus it really is.