Today from 12-3 p.m. marks the return of one of the most celebrated and anticipated annual events of the winter here in Aspen, the Gay Ski Week Downhill Costume Competition and Party on the Little Nell run at Aspen Mountain. There will likely be hundreds of spectators and dozens of competitors in outrageous outfits. Gay men and women and straight men and women and kids of all ages will be on hand to enjoy the festivities. It will be raucous. It will be fun. And, perhaps most notably of all, everyone will more or less take it for granted.
That may not seem like a big deal because Gay Ski Week and the costume contest have been going on for so long now that they just seem a part of the fabric of Aspen, but things weren't always that way (and in many places still aren't) when it comes to accepting and welcoming the LGBTQ community. Even here in Aspen, it took some doing, and for much of that, we can all thank Jon Busch.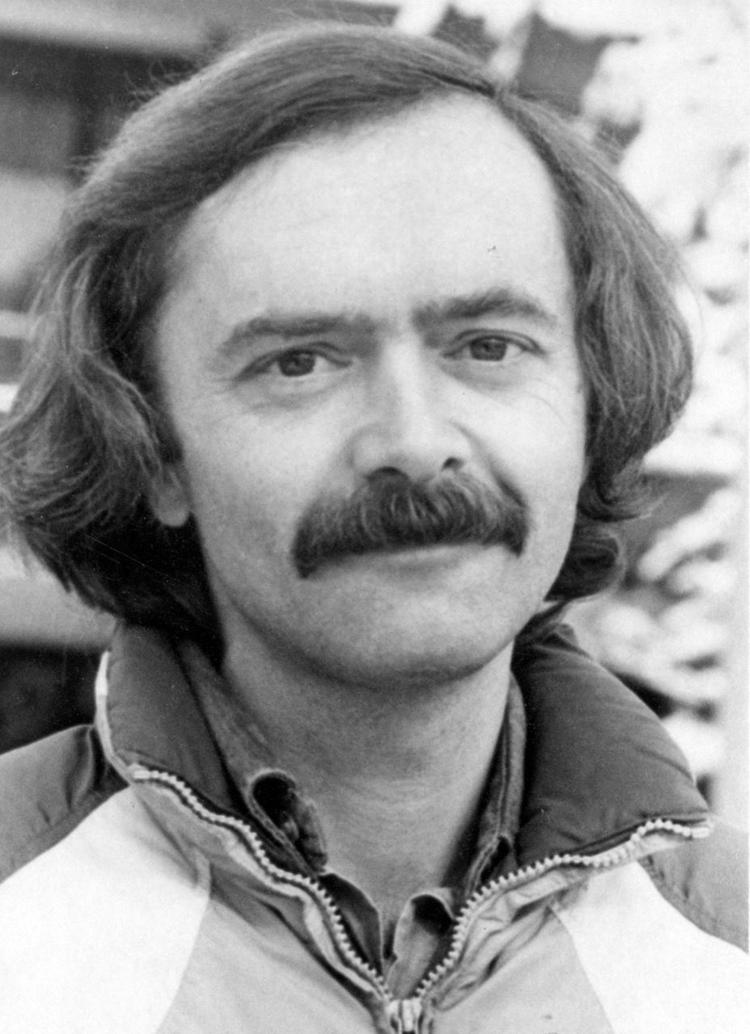 A 2019 inductee into the Aspen Hall of Fame – he'll be inducted at tomorrow's AHOF banquet at the Hotel Jerome – Busch has worn many hats since moving permanently to Aspen in 1969. He's known to many as the "Movie Man" for his many projectionist roles with the Wheeler Opera House, Aspen Film Festival, Telluride Film Festival and now the Pitkin County Library, and he has served on numerous public committees and boards. But Busch's most notable role in Aspen history would have to be as the founder of Gay Ski Week back in the 1970s.
Various sources have claimed the year of Gay Ski Week's founding as 1974 and 1977, but even Busch, who should know, conceded that there was never a single moment when it all started. Instead, Gay Ski Week just kind of rolled into existence.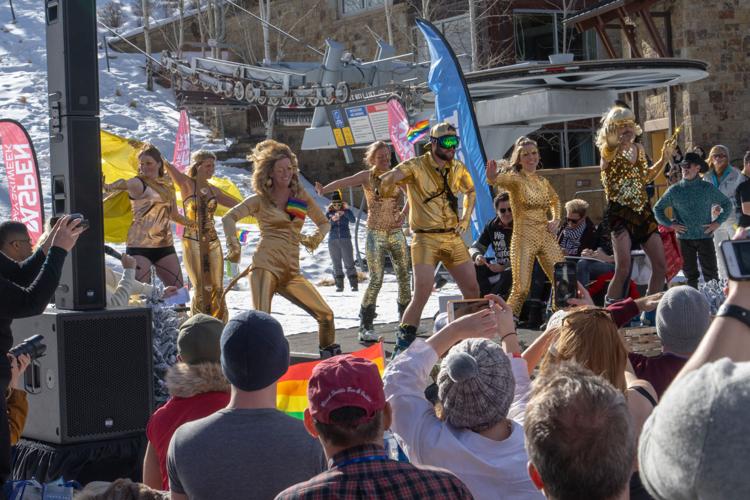 "When it started is sort of a moving target," said Busch. "There were two gay ski clubs that came to Aspen for vacations: SAGA San Diego and SAGA L.A. (I asked them what SAGA stood for, and nobody could quite tell me.) They would invite the local gays to parties that they had in their condos, and it got to the point where we were a little embarrassed, and we felt that we owed them a party because they always invited us to theirs. So that was the start of ski week. We put on a party for the visiting ski clubs, and it grew rather rapidly."
From those humble beginnings, the world's first gay ski week has grown into a behemoth and spawned numerous imitators at resorts around the globe, but Aspen's is still the biggest, and it's still the only one that is a nonprofit, serving each year as the sole fundraiser for Aspen Out, a local organization that promotes tolerance and understanding and provides resources for LGBTQ individuals in the Roaring Fork Valley.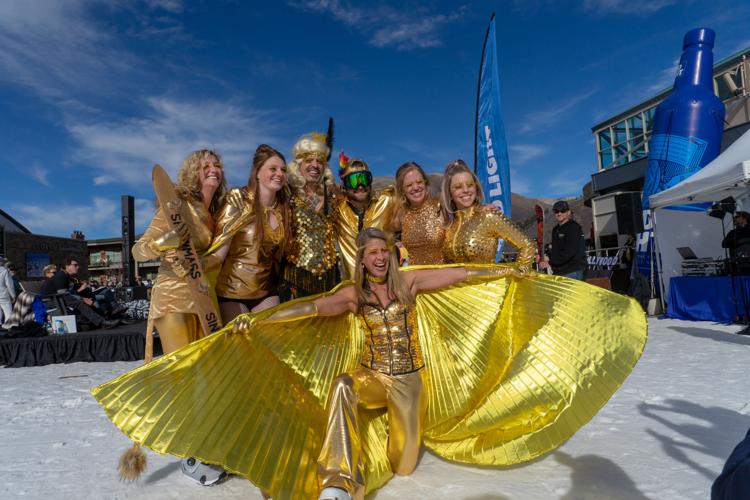 "We manage to give away, via grants and scholarships, about $100,000 a year," said Kevin McManamon, executive director of Aspen Out. "There are other gay ski weeks, but we're the only one that raises money and gives it back to the LGBTQ community, and people enjoy coming to our event for exactly that reason. Of course, they enjoy Aspen, they enjoy the four mountains, they enjoy the support of Aspen Skiing Co., but, really, so many people come here because they love the way we give back."
McManamon himself had been coming to Aspen since 1977 and finally moved to town permanently upon retiring about seven years ago precisely because of the tolerant atmosphere he found here.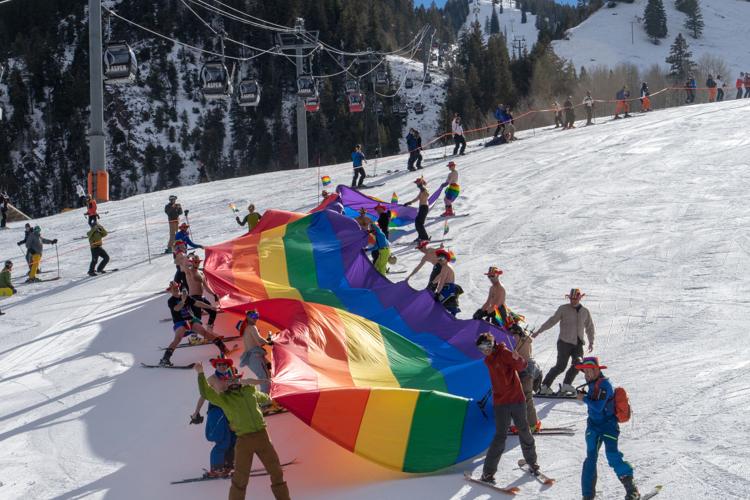 "Aspen has always been welcoming to the LGBTQ community, and we thank Jon Busch for promoting that way back when," he said. "People often ask, 'Where's the gay bar in Aspen?' and I say, 'Well, we don't have one because there's no need for one because the gay community is welcome everywhere in Aspen.'"
Busch relayed a similar sentiment through a story he told about dancing with a man at an Aspen club some time in the late '70s. The club owner didn't care for that sort of behavior and told Busch to stop.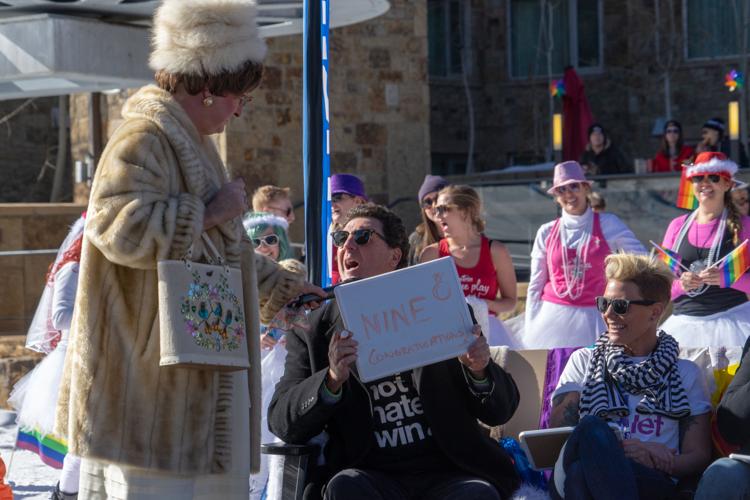 "He said if I didn't stop he would call the police," said Busch. "I said, 'Go ahead.' He did, and the police came, and he told them that if they didn't make me stop dancing he would shut the club down, and the police said, 'Well, it's up to you. Go ahead and shut it down.'"
The club, needless to say, is no longer in existence, but tonight, after the costume contest and the party, lots of men will be dancing with other men, and it's going to bother just about no one. Presumably, Aspen would have gotten to that point eventually, but we can thank Busch for the fact that we got started there four decades ago.