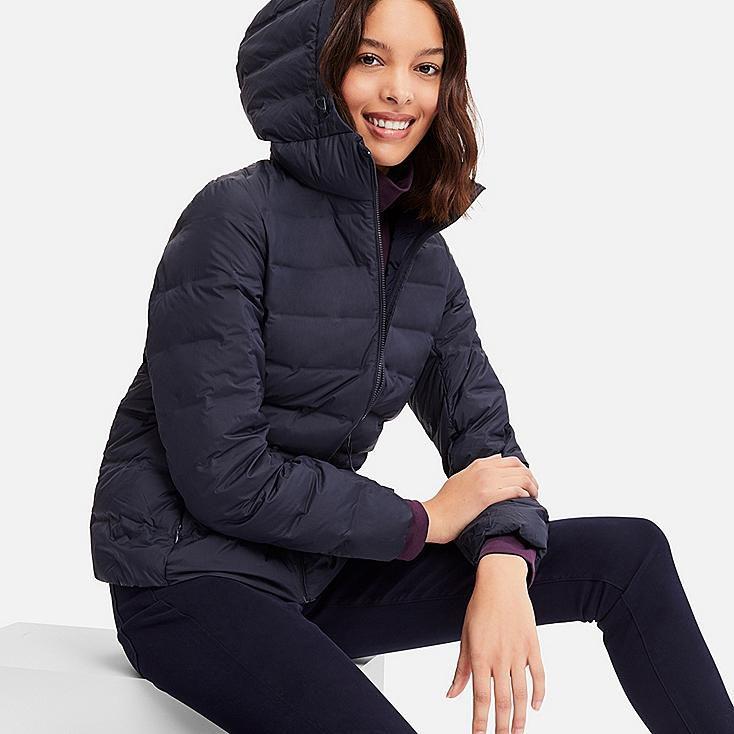 I got a Facetime call from an Australian friend who lives part-time in Paris this week.
"Oh my gosh, I finally got a puffy," she gushed. "I haven't taken it off, and it's all thanks to you."
Last time I'd seen her, it was an extraordinarily damp, cold November week in Paris. She simply couldn't get warm. Our layer-the-clothing systems here in the mountains are not as familiar to those who live in sleek cities like Paris and Milan, where overcoats or wool dress coats are still the proper, functioning one-layer outerwear –although lately, as I'd told her, a few people in office attire sneak quilted jackets underneath to stay warm.
It's almost offseason here, that time of year when one can literally change clothes six times a day in keeping up with the weather. It starts snowing, sleeting, sunning and back to snowing in the time it takes to ride the gondola for a gulp of thin air. It's 40 degrees, then its 30, then 50 and back to 26 in the same period of time.
Yes, I'm all for the technical coats and mountain brands we rely on and write about them here, and though often pricey, we see the dollars spent on these items go to use. But over the past couple of seasons my inventory of puffy layers in all sorts of interesting colors has extended to the very affordable Uniqlo Women's Ultra Light Down Seamless Parka. There's a men's version too, of course. Yes, Uniqlo is a massive global brand, and, yes, it's manufactured mostly in China and has brick-and-mortar superstores in large cities like New York, but I still love it.
These puffy jackets are warm and lightweight and machine wash terrifically well, and due to the price, you don't feel too precious about stuffing it into a seat at the Wheeler while you go to the bar. Moreover, you don't feel like you're in your ski outfit when it's time to go to the movies, walk the dog, get a beer or run to the store.
This year's winter collection featured matte colors like terra cotta, navy, light gray, a creamsicle color and a now-out-of-stock army green. In previous years they've shown glossy, shiny coats, so these were a departure. But they look way more expensive than they are and function fabulously. They even have a fabric sac to pack away in. This is so useful to stuff into a carry-on bag for a trip. A huge amount of warmth and versatility taking up very little weight or space. The late great Anthony Bourdain, who traveled most of the last 10 years of his life, swore on the usefulness and necessity of carrying these on trips and how they worked as an inflight pillow too, and he wasn't wrong.
I have figured that I can fit both the small and medium size and that creative Colorado layering can be achieved by choosing a complementing color in the smaller one worn under the medium layered over. The sizing runs a little small, so opt for slightly larger as a guide.