Reyr Gear looked at traveling with a fly rod and realized what a hassle it can be. Four pieces, to the rod, a reed, the line through the eyelets — there are a lot of components to handle. So they designed a rod with the line routed through the center, enabling it to telescope to full length in just seconds. The Reyr First Cast Travel Fly Rod is designed to simplify the time it takes to start fishing and it performs perfectly on the water.
Conceptually I had a hard time with this idea — no eyelets, so where does the line go? Basically, it is rigged and ready at all times, using a proprietary line that runs internally through the rod. You can even store it with flies tied on. The Reyr is 17" long when fully compressed and extends to 8'6" to fish. The complete kit is only 11 ounces, which includes rod, reel, line, tapered leader, storage bag and a compact fly box. At such a small size and weight, it fits in any day pack, and I never have to worry about it weighing down my bag.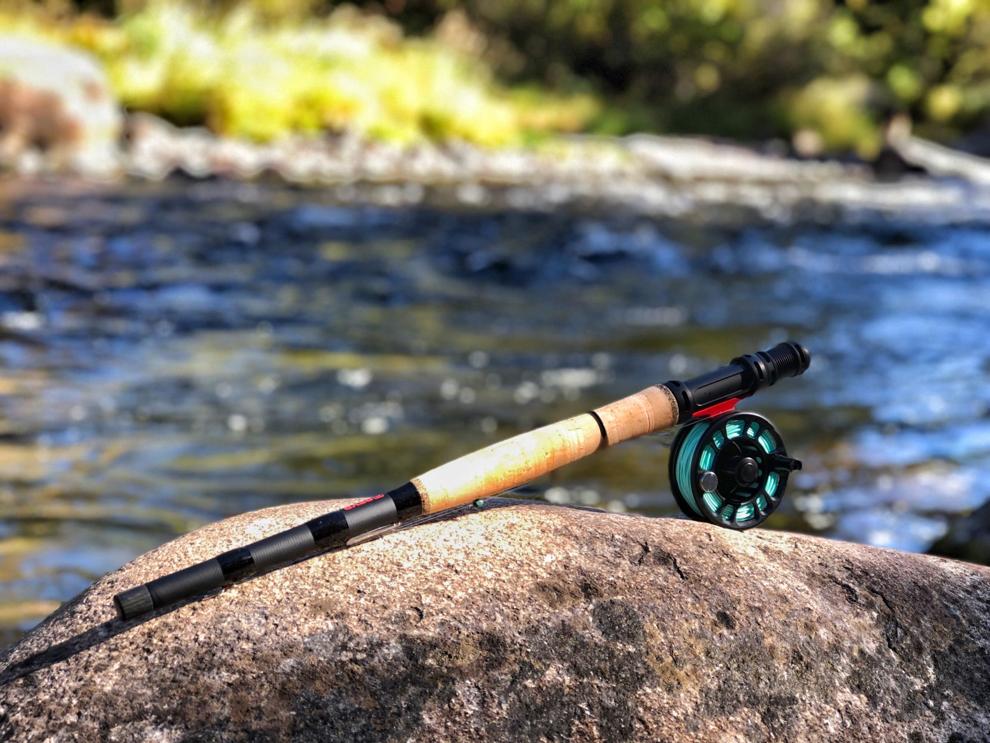 The First Cast rod combines components of Tenkara and traditional rods for something revolutionary. The rod is a medium weight (roughly 6wt) with a medium fast action. It casts just like a traditional rod, although I had to adjust my method slightly for false casting (as at first I was pulling back through the rod rather than from the reel).
I really like this rod for high alpine lakes around Aspen. Last summer I was able to hike to several of the lakes around Grizzly Reservoir and just threw the rod in my pack. At Tabor Lake I was able to try distance casting and streamers to hook some of the massive resident trout. The Reyr is also great to have in my truck when I find myself with just a few minutes to fish on the Roaring Fork River — the convenience of not having to re-rig for just 25 minutes of fishing is priceless.
So while this rod is a great option for an advanced fisherman looking for the ease of travel and ready to cast, I have found it is a great option for people who are new to fly fishing. Let's be honest — the amount of gear and knot knowledge are a barrier to entry to the sport for many. This compact package takes some of the overwhelming aspects out of learning. I was able to hand it to a friend who could simply extend and start casting and even caught a fish the first day.
Whether you are looking for a simple way to start out fishing, or easily access more remote areas, the Reyr First Cast Travel Fly Rod is a great option for any fisherman or woman.