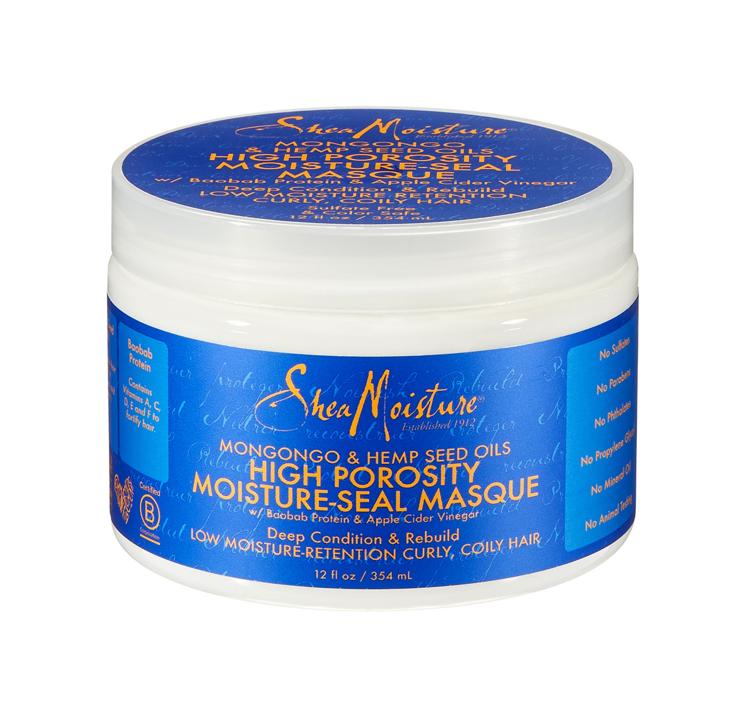 If you're a beauty junky like me, upon hearing of something new and noteworthy from the beauty industry, you always want to snap some up fast because once word gets out these items sell out quickly. So here's the minutiae about a product that is under $15 and repairs summer-damaged hair immediately.
If you, like me, tortured your hair with the chlorine from the pool and hot tub, endless hair washing and endless showering due to the inferno weather or simply suffered frizzed-out hair from the ocean's salt, reservoir gunk and river runoff, it's likely your hair right now is about as washed up as it gets.
With the help of some marketing connections in New York, I found a brand named SheaMoisture (available at Target and Ulta) that offers concoctions in tubs of thick conditioning masques (or conditioners) to infuse and penetrate dry locks and restore them to a softer state. They all smell delicious, literally work instantly the minute you coat wet hair with them in the shower (just scoop some on with your hands and comb thru) and are realistically priced at about $12.
There's a good story, too. Founded in 1912 in Sierra Leone, the shea butter ingredient was being peddled in a village market by a widowed mother of four and continues to the present day free from sulphates, parabens, phthalates, propylene glycol, mineral oil, animal testing or petroleum. Wowza.
I took my favorite flavor, SheaMoisture Mongongo & Hemp Seed Oils High Porosity Moisture-Seal Masque, with me to Kendra, my hair stylist at Full Circle on Mill Street, to see if her feedback matched mine. In small letters the label added, "with baobab protein and apple cider vinegar for damaged color-treated hair" and "color safe."
Yup. Check and check. It wasn't going to mess with the highlights I had done at beginning of the summer.
"What do ya think?" I asked, as she combed thru the exotic-smelling, white, thick cream and rinsed off after a minute or two, head wet in the sink.
"Pretty dang amazing" she said.
"Thick enough to really coat and nourish and yet not so goopy and sticky that it builds up on combination hair, making styling impossible or greasy."
"Next time you're here, let's try another of their recipes. We'll do half your head in one and half in another and compare," she added, suddenly game for the experiment.
'Nuff said. However, since the Mongongo oil product (extracted from a nut from a tree from southern Africa, highly emollient and known for protection and hydration, restructuring, growth promotion and sunscreen for human hair) has been working so well for me, the other combos (Manuka Honey & Yogurt Hydrate Protein Power Treatment, Manuka Honey & Mafura Oil Intensive Hydration Hair Masque, and Raw Shea Butter Deep Treatment Masque) beckon in my bathroom, awaiting trial. But again, I can attest to amazing results from the Mongongo oil product, the Mongongo & Hemp Seed Oils High Porosity Moisture-Seal Masque.
For non beauty junkies, if your hair is an unmanageable wreck after the summer, go get the ends trimmed and grab a tub of this from Target or Ulta anyway. It will last an age, won't set you back more than the price of a couple of Starbucks and could just save your image. I think you'll like.