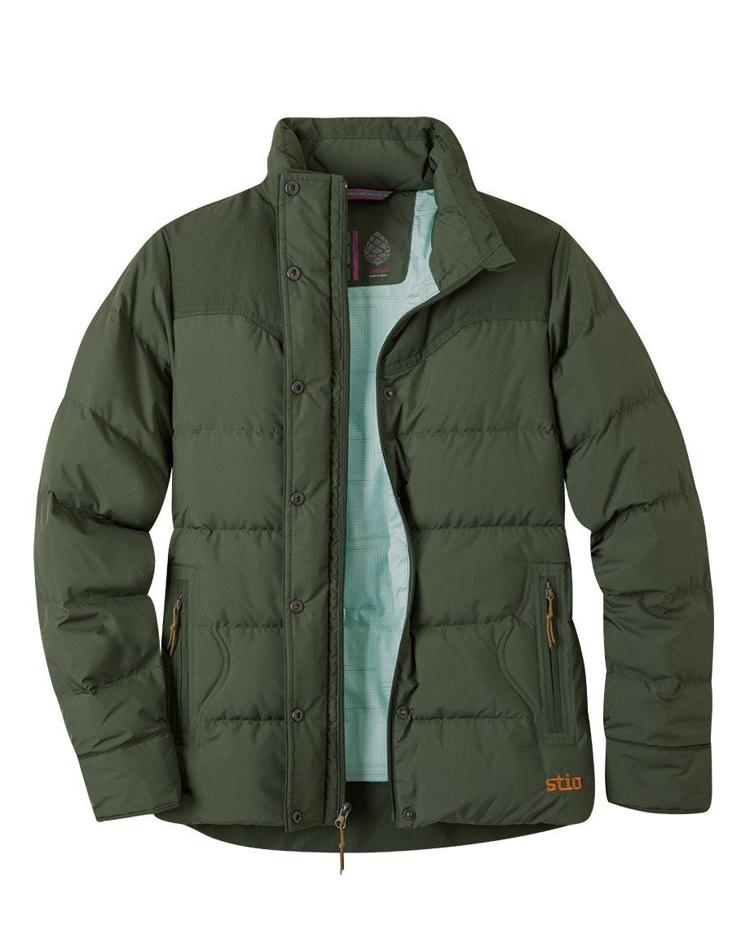 Transitioning from fall to winter in Aspen is one of my favorite times of the year. The offseason air seems charged with a literal and figurative calm before the storm. It's a time of restoration from summer chaos and preparation for the winter pandemonium that's right around the corner. 
The final weekend in October I made a last-minute jaunt to Moab, Utah, to give my feet one last hurrah of freedom in flip-flops and to enjoy some desert sunshine. My Aspen School District teacher friends had a three-day weekend, so we decided to get out of Dodge early on Friday. The days were perfect and warm, and the nights and mornings around the campfire were brisk and crisp. It was a great opportunity to bust out some insulating items for the cold season to come while saying goodbye to all things spring and summer.
Stio products out of Jackson Hole have been floating to the top of my gear favorites more and more every year since their 2012 beginning. Considering the company is founded by former Cloudveil founder Stephen Sullivan, I'm not surprised. Cloudveil was always a personal favorite, and I was heartbroken when they ceased to exist. Stio has been gaining ground in the gear world since its origin, and they show no sign of stopping. With a subtle Wyoming, Western vibe in their design, the products stand out aesthetically as well as functionally.
A staple around the Moab fire, and my recent Stio favorite, is the Woodson Down Jacket. More in the category of all-around-daily-down, this jacket touts a Western-inspired design with reliable warmth. 
Sporting 650-fill, water-repellant goose down, the jacket's baffles are generous and hefty. With the practice of unethical down manufacturing becoming more apparent and appalling to consumers, Stio proudly boasts that 100 percent of its down products meet the industry's Responsible Down Standard with an emphasis on humane animal treatment. 
The shell for all these responsible feathers is waterproof and durable in a polyester microfiber that is soft and cozy to the touch. It's simple in a medium-cut design with just two outer-zippered, hand-warming pockets. A silky, moisture-wicking liner in a contrasting color is printed with a bandana design to keep the jacket unordinary.      
With the aspen trees bare and the snowflakes flying, I've pretty much been living in this jacket. I love its lofty baffles and the cushy comfort they provide. It's available in two color choices and also has a vest version. I haven't washed it yet, but Stio claims that laundering is a breeze. At 20 oz. and 650 down, it won't be your go-to jacket for stuffing in a small sack for longer winter activities, but it'll be a staple for everything from the campfire to the pub or riding your bike to work.