Lukas Nelson & Promise of the Real are back in Aspen this weekend, this time playing two shows sold-out shows on Saturday and Sunday nights at Belly Up. If you wait outside or know somebody, I bet you can still get a ticket; otherwise, make sure to get a ticket next time one of their shows goes on sale because they sell out fast.
At one point in Lukas Nelson's career, he was "Willie Nelson's son." But since starting a band in 2008, Lukas has created a name for himself that is no longer overshadowed by his father. Lukas stays tuned in to Americana influences as Neil Young's lead guitarist and alongside his father in Willie Nelson & Family, but he also constantly pushes into new territory with his own project: Lukas Nelson & Promise of the Real.
In 2007, Lukas moved from Hawaii to Los Angeles to go to college, although that didn't last long. He dropped out of school shortly after meeting his drummer, Anthony LoGerfo, at a Neil Young concert. Along with Tato Melgar (percussionist) and Merlyn Kelly (bassist), Promise of the Real was formed. The band got their start at the original Belly Up (and sister to the Aspen venue) in Solana Beach, California, and started selling recordings of these shows to support themselves as they went on the road.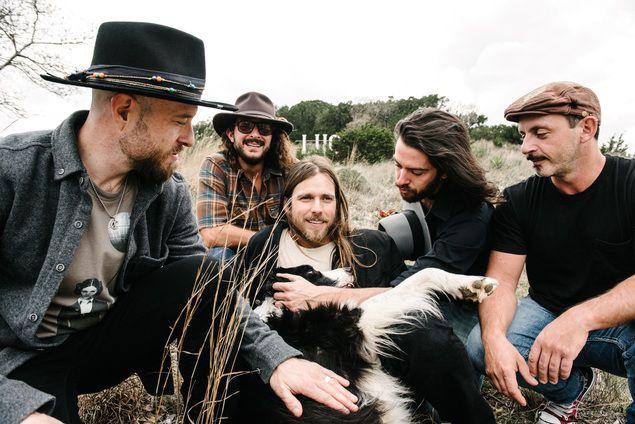 Promise of the Real headed out on tour in 2009, opening for Willie Nelson and then for B.B. King. They recorded their first album in 2010, which sent them on a 200-show tour and awarded them appearances on The Tonight Show with Jay Leno, Jimmy Kimmel Live! and The Late Show with David Letterman. In only a couple of years, and with a little help from his larger-than-life father, Lukas Nelson earned a household name of his own.
Lukas Nelson's biggest accomplishment came in 2018 when he co-produced the music for "A Star is Born" and won a Grammy Award for "Best Soundtrack." He wrote songs with Lady Gaga and taught Bradley Cooper how to act like a musician. Nelson and Promise of the Real were even in the movie as Cooper's band.
Lukas Nelson & Promise of the Real are the real deal. They have sold out shows across the nation with their timeless sound that straddles rock 'n' roll, country, folk and R&B. They are one of the best acts that visit Aspen and we are lucky to have them every time, so you should figure out how to get into one of their shows this weekend.
IF YOU GO
What: Lukas Nelson & Promise
When: Feb. 23 at 9:30 p.m.
Where: Belly Up Aspen
Cost: Sold out. Tickets and more information at Belly Up Aspen or bellyupaspen.com
John Zelazny is still looking for a ticket, so let him know if you have an extra. He appreciates your comments at zelazny@aspendailynews.com.