Unless you've been completely not paying attention, you're probably aware that here in Aspen, 2019 is going to include an 8-month-long celebration of the 100th anniversary of the founding of the Bauhaus school of design in Germany. Events and exhibits are planned throughout the winter, spring and summer to recognize the influence that Bauhaus concepts – in particular, those of Austrian-born designer Herbert Bayer – have had on Aspen.
The feting of Bayer and the Bauhaus is just part of the culture of intellectualism that has always separated Aspen from America's other ski towns. From architecture to wine to ideas themselves, we love to make a big deal out of smart stuff here. The Bauhaus festivities kick off in earnest with a free event at the Limelight Hotel on Wednesday, Jan. 9, but that's hardly the only intellectual celebration this week. In fact, it's not even the only one on Wednesday.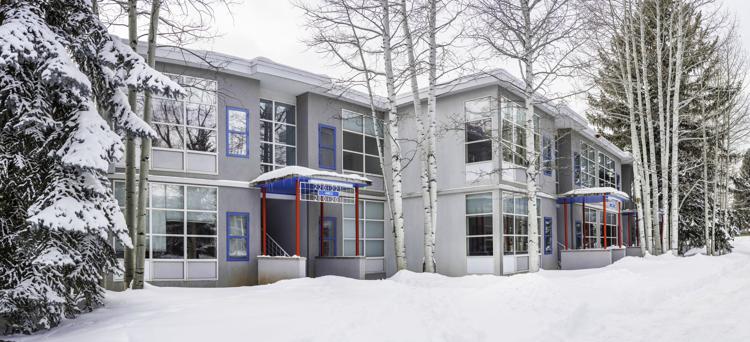 In addition to the Limelight event – a panel discussion entitled "Bauhaus Evening: Why Bauhaus? Why Aspen? Why 2019?" – there will be tonight's talk and screening of "Fear and Loathing in Las Vegas" at the Wheeler Opera House (see our Editor's Pick on page 3 of Time Out), as well as Aspen Words' Winter Words conversation with author and world-renowned climber Tommy Caldwell on Tuesday at Paepcke Auditorium (see our Happenings column on page 4 of Time Out).
Then, on Wednesday, the Wheeler will host the season's first installment of the Aspen Center for Physics' free Physics Lecture and Café series, featuring Nobel Prize winner Dr. Arthur Ashkin. Combined with the Limelight shindig, it's a lot of brain power in one night for two places a block away from each other, even by Aspen standards.
Compliments of the 'Haus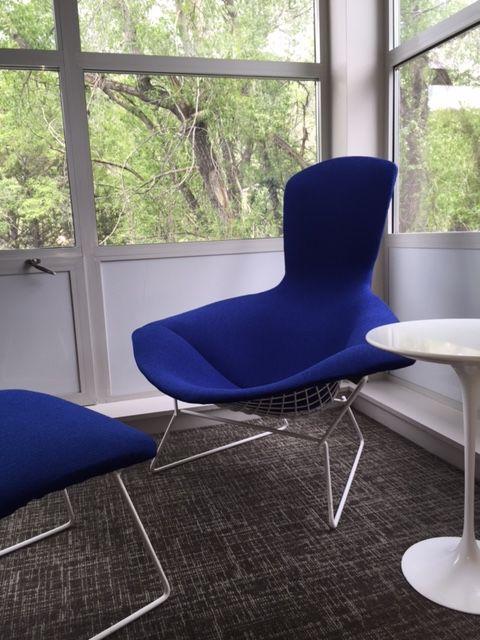 For an obvious look at the mark Bayer and his Bauhaus-schooled design sensibilities left on Aspen, you can always go to the Aspen Meadows and the Aspen Institute campus, where his buildings, earthworks and art are on prominent display. But the Bauhaus ethic has had a much deeper impact than that in town.
"Herbert Bayer's moving here in 1946 was a serendipitous event that allowed a modern influence to come into Aspen," said Lissa Ballinger, curator and art registrar at the Aspen Institute and program manager for Bauhaus 100 Aspen. "We didn't turn into a Swiss village. We didn't keep doing faux-Victorian homes. Because of this Bauhaus influence, the rebirth of Aspen (which had seen almost no new construction since 1893) was allowed to be a modern one."
Beyond just his architecture, Bayer helped craft a contemporary image for the reborn Aspen through art and marketing materials – a side of his influence well captured in the exhibit "bayer & bauhaus: how design shaped aspen," currently on display at the Aspen Historical Society's Wheeler/Stallard Museum. As for the rest of his and the Bauhaus's legacy, that will be the basis of Wednesday evening's discussion at the Limelight, which runs from 7:30-8:30 p.m.
The panel will feature landscape architect Ann Mullins, architect Harry Teague and Dick Carter, a former assistant to Bayer, in conversation with moderator Steven Wickes, former director of the Society of Fellows at the Aspen Institute. In addition to discussing the ways the Bauhaus changed Aspen, the panelists will delve deeper into the school itself and talk about its importance in the history of design and architecture. It'll be a great way for neophytes to learn what the big deal is and why Aspen will be celebrating for the next eight months.
A Nobel Effort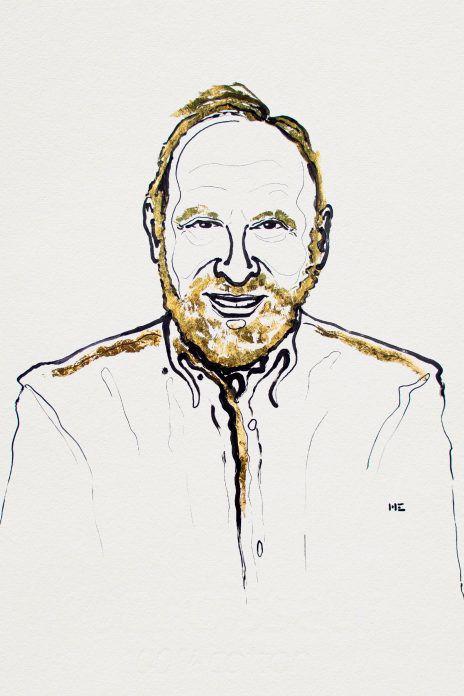 If boning up on Bayer and the Bauhaus isn't enough intellectual stimulation for one night, start your evening off beforehand by learning about "Optical Tweezers and their Biological Applications," which will be the subject of Wednesday's free physics lecture and is the field of science for which Dr. Ashkin won half of the 2018 Nobel Prize in Physics (the other half was split between two scientists working on high-intensity, ultra-short optical pulses).
A retired Bell Laboratories scientist and the main person behind the invention of "optical tweezers" – highly focused laser beams that can hold and move microscopic objects – the 96-year-old Ashkin's work was fundamental to the establishment of the modern field of single-molecule biophysics, which has practical applications in virtually all areas of science.
Due to his age and ongoing radiation treatments for recently discovered lymphoma, Ashkin was unable to attend the Nobel Prize awards ceremony in Stockholm in December (some of his Bell Labs colleagues accepted the award for him), so, instead, he'll be giving his Nobel lecture here in Aspen. The lecture, starting at 5:30 p.m., will shine a light on Ashkin's work and explain some of its everyday uses.
Prior to the talk, as always, there will be a Physics Café co-hosted by the Aspen Science Center in the Wheeler's bar lobby, featuring refreshments and casual conversation about various science topics. The series will continue Wednesday, Jan. 16, with a lecture on machine learning and will also run on Feb. 6 and 13 and every Wednesday in March, bringing eminent physicists like Ashkin to town for mind-expanding talks.
Between optical tweezers and a crash course in Bauhaus, Wednesday provides a tremendous opportunity to beef up your intellectual credibility, which would be an advisable thing to do. After all, smart has always been a good look in Aspen.
Putting smarts in perspective with ACES' speaker series

Speaking of smart talk, Aspen's Neal Beidleman – mechanical engineer, famed mountain guide and pivotal character in the 1996 Mt. Everest disaster book and film "Into Thin Air" – is a smart guy. That's part of how he's summited numerous 8,000-meter peaks successfully and safely while running a thriving business that makes antennas for satellites. 
Beidleman is also a popular local native, so it's no surprise that the Aspen Center for Environmental Studies tabbed him to open this winter's Potbelly Perspectives series last Wednesday night with a talk called "Making the Most of a Himalayan Climbing Season: Everest & Cho Oyu." It was fascinating, but what he talked about might make folks unfamiliar with the mountaineering lifestyle question just how smart a guy Beidleman is.
Through an engaging recount and his own spectacular photos from the top of the world, Beidleman told an overflow crowd at Paepcke Auditorium of how he and three companions slept in hypoxic tents that simulated an altitude of 18,000 feet for eight weeks, flew to Tibet and then climbed Cho Oyu (26,864 feet, sixth tallest mountain in the world) and nearby Mount Everest (29,029 feet) in a span of about three weeks last spring.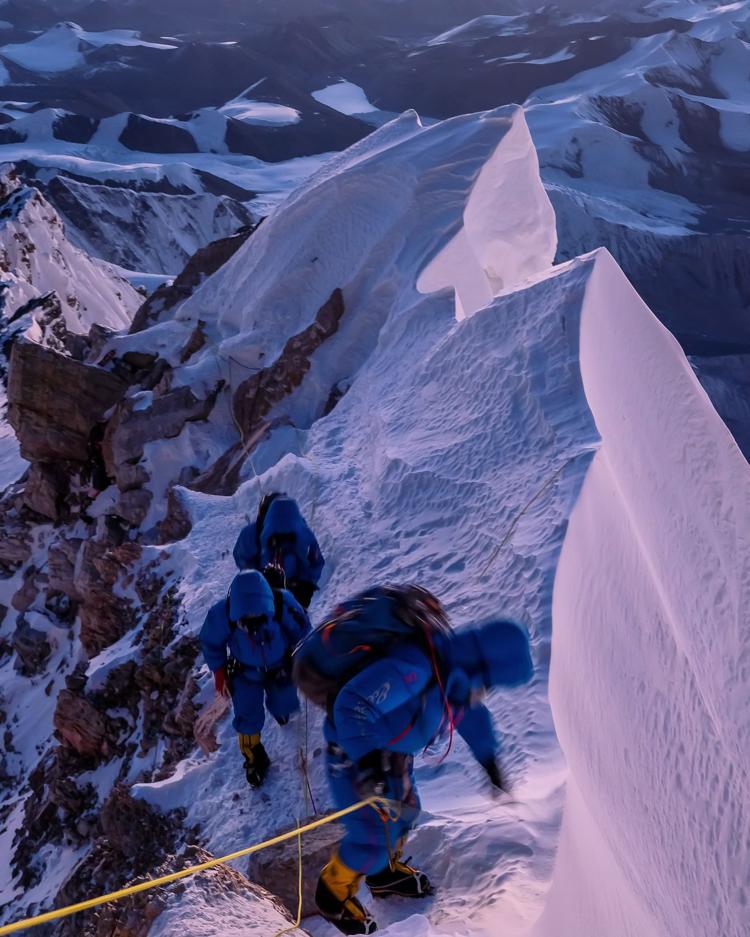 It was a great kickoff to what has become a very popular program for ACES, and in a nod to that increased popularity (and Beidleman's) the event was relocated to Paepcke from ACES' Hallam Lake visitor center. Despite the larger venue, the standing-room-only crowd spilled out the auditorium doors.
Meanwhile, down in Carbondale, another ACES series, Naturalist Nights, kicked off Wednesday night at the Third Street Center in Carbondale with a talk about the Colorado River. The same program, "Creating an American Nile: The Colorado River Forgotten Global History," came to Hallam Lake last night. That same Carbondale-Aspen pairing will repeat each Wednesday and Thursday (both at 6 p.m.) until March 7.
Potbelly Perspectives will move back to Hallam Lake next week for Carbondale runner Elinor Fish's talk on "Transformational Travel: A Runner's Quest for Growth & Happiness" and will continue each Wednesday at 7 p.m. until March 6. For more information on both series, visit the ACES website at aspennature.org.