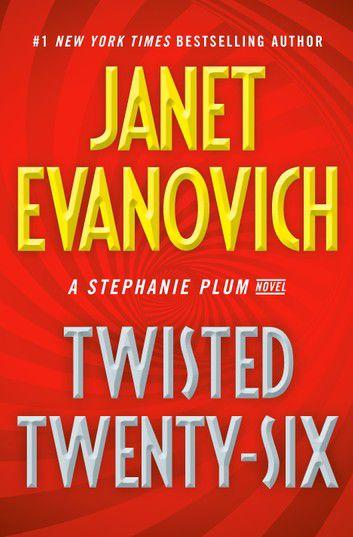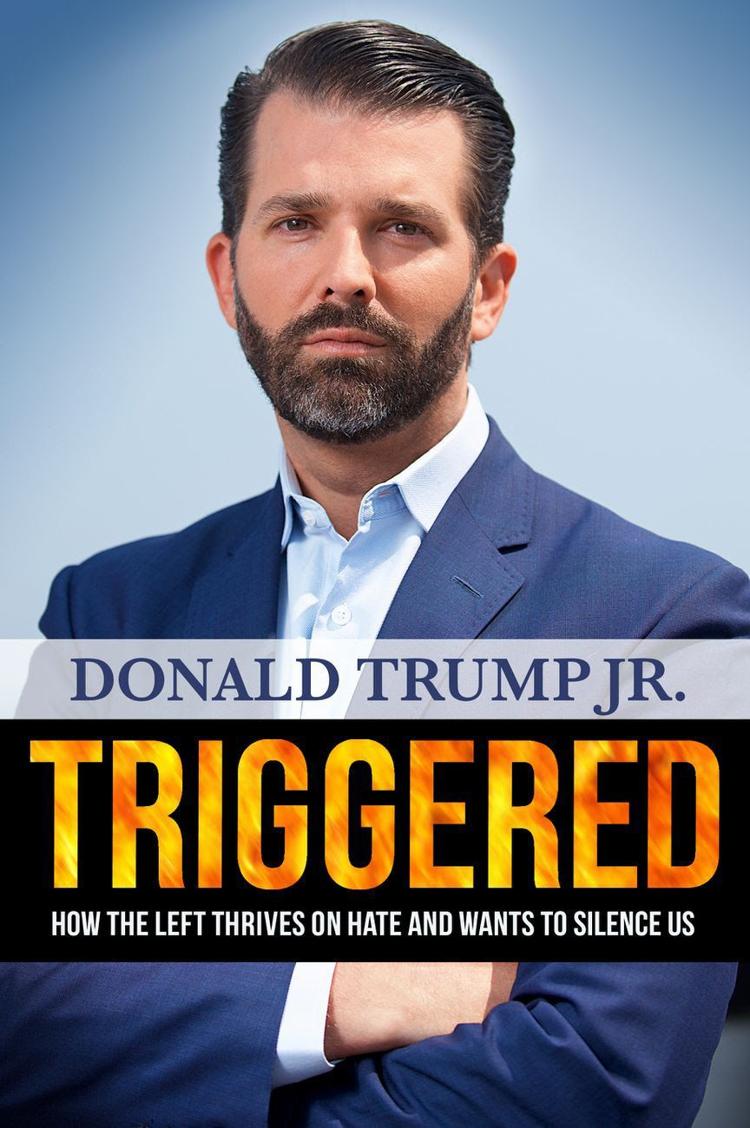 "Twisted Twenty-Six" is currently The New York Times' No. 1 fiction bestseller. It's new to the list this week, published Nov. 12, knocking other titles down the list because its release was long-awaited by diligent fans of author Janet Evanovich's work.
This latest title is an installment of the very popular Stephanie Plum mystery series (this one focusing on Grandma Mazur, her marriage to a gangster, and her bounty hunter granddaughter's effort to save her). "Over the course of the last 25 years, Janet Evanovich has written a staggering 23 #1 New York Times bestsellers in the Stephanie Plum series," writes Amazon. The majority of her readers, it is fair to suggest, eagerly await her new installment.
Unlike Janet Evanovich, the No. 1 spot (in its second week; published Nov. 5) on The Times' nonfiction list is "Triggered: How the Left Thrives on Hate" by Donald Trump Jr., a first-time published author. The majority of reviews by Amazon readers seemed to enjoy it, while a few comments said it was hastily written and poorly edited. Some thought it was funny; others were insulted.
Why did both titles shoot to the No. 1 spot shortly after being released? Evanovich can look to her fanbase. In the library database, there are 23 books in the system with 70 people currently on the waitlist. It's a purely democratic process. A library patron likes an author, enjoys her writing, orders the book and waits his or her turn to read it. When her or she finished, it goes to the next person, and so on. The reader is full of anticipation and excitement by the prospect of a good story. Best of all, there is no charge; the book is free to patrons who are willing to wait for it.
Currently, there is not one copy of "Triggered" in the library database. This book's No. 1 triumph is not necessarily due to a limited library budget or a local bookstore's sales numbers. It may not even be its attraction to like-minded readers. Evidently, there are other means to capture the top spot on this esteemed list.
An Associated Press story from Nov. 14 noted that Trump Jr.'s spot was earned by an unusually high volume of book sales. "Some of the sales were 'bulk purchases,' often meaning that the author or someone associated with the author, bought a substantial number of copies."
A spokesman for the Republican National Committee, Steve Guest, said that the RNC has been offering "Triggered" as a fundraising incentive, a common practice for political books," according to AP.
Through wholesaler Books-A-Million, the RNC purchased 71,000 copies of "Triggered" in its first week of publication at an estimated cost of $94,800. Guest said that "copies were bought 'to keep up with demand,' not in a 'large bulk purchase … We haven't made a large bulk purchase, but are ordering copies to keep up with demand.'" In a New York Times story published Nov. 26, however, Mike Reed, another RNC spokesman, said that the books were bought in bulk, and confirmed they were purchased as both a fundraiser and as incentives to donate. "Each book is sold to an individual who supports the Republican Party,'" he said. "Disclosures filed by the RNC indicate that the payment was for 'donor mementos.'"
To confirm the RNC statement, next to its listing on The Times' bestseller list is a tiny dagger icon indicating that bulk purchases of the book had boosted its ranking. (The Times noted that of the 10 nonfiction hardcover titles currently on its bestseller list, "Triggered" is the only one featuring that symbol.) Ironically, "Twisted Twenty-Six," a murder mystery, has no dagger icon next to its title.
"Triggered" publisher Hachette Book Group Nashville said in The Times' story "that the publisher hasn't sold in bulk to the RNC and that the company isn't aware of any third-party purchases." As of Nov. 16, "Triggered" had sold more than 115,000 copies, presumably at a higher rate than was paid for the title as part of a bulk purchase. Those who buy the book to support the RNC will most likely earn a tax deduction.
According to The New York Times, it does not disclose the methodology behind its bestseller lists, and the dagger symbol only indicates that at least some bookstores reported bulk sales. Regardless, The New York Times' bestseller fiction and nonfiction lists are the beacons of legitimacy among readers — whether or not the book was purchased at full retail or a reduced seller rate.
Which, therefore, is more deserving of the No. 1 bestselling spot to a book lover? The title that is bought deliberately, or the one that is bought as a "memento?" In these examples, placement on The Times' bestseller list is evidently not only earned by the sales dollar amount, but also by the popularity of the author and her writing.
As always, it is the reader's choice to borrow or purchase the book that is of interest. Knowing the title's backstory, reading the reviews and asking a librarian for advice is helpful when determining what selections to make.
In this case, Janet Evanovich fans will not be disappointed by "Twisted Twenty-Six;" its bestseller position in the No. 1 spot is well-earned.