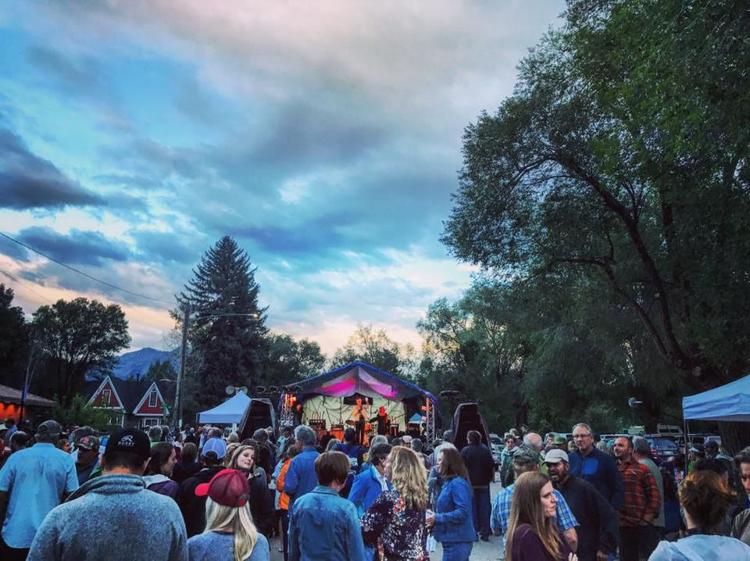 If you've been paying attention, you know that KDNK, Carbondale's beloved community radio station, has been giving a hoot in a figurative sense for the last 35 years. Through public events, youth radio, volunteerism and education, KDNK has been keeping valley residents and visitors involved and entertained since first hitting the airwaves back in 1983.
This Friday, Aug. 10, things will change just a little bit when KDNK literally gives a hoot in the form of the KDNK Hoot, an outdoor concert and party thrown in conjunction with the Carbondale Creative District that will feature live music, local food, drinks from Colorado brewers and distillers and demos from creative district artists, with all proceeds going to benefit community radio.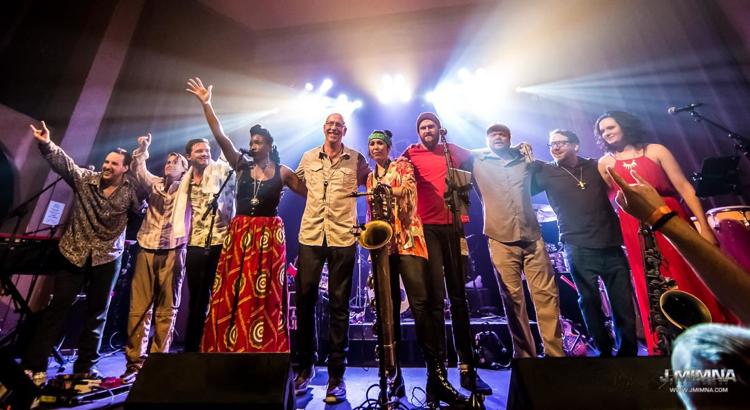 On the surface, it seems like the same sort of event KDNK has always been known for, but a deeper look into what's going on reveals some pleasant news about the current state of the station and the benefits of residing in one of the 21 communities across the state designated as creative districts.
"I believe that we are the first public radio station funded under the state's Colorado Creates Grants program," said KDNK station manager Gavin Dahl. "We applied last year for a two-year grant, and that has helped motivate us to think outside the box in terms of how we can better serve creatives."
In addition to beefed-up events like the Hoot, KDNK has overhauled its learning center with a new projector, increased its commitment to live remote broadcasting and started offering its studios for production work to the likes of Pitkin County, local poets, Foreign Policy magazine and even the Canadian Broadcasting Company.
Another big change for KDNK came with the recent rezoning of the property – previously considered residential – which allows the station to host public events of up to 49 people. Add to that a hefty bequest from longtime supporter Mary Lilly, who passed away in 2016, and it adds up to a rosy long-term future for KDNK.
"We hope that other longtime locals will be inspired by Mary's generosity," said Dahl. "We have a chance to really build on this legacy of 35 years and make sure we're around for 35 more."
It's great news for the station and Carbondale in the long run, but in the short term those important considerations will play second fiddle to just having, well, a hoot in the middle of downtown.
The live music will start at 5 p.m. with a DJ set from Carbondale local Flash, who has been a volunteer DJ every Friday at KDNK "since the beginning," according to Dahl. A logical choice to get the party started, Flash, who now alternates hosting her Flash Cafe shows with her daughter each week, epitomizes the sort of community involvement KDNK aspires to.  
"It's a chance to highlight part of what makes KDNK so authentic and let Flash shine on the stage," said Dahl. 
Following Flash, Denver-based flamenco-rock guitarist EL Javi and his drummer will play at 6 p.m., and then Denver afrobeat ensemble Atomga will headline the show starting at 8 p.m. For a bluegrass-y town like Carbondale and an event that was previously called the Hootenanny due to its Americana overtones, afrobeat seems a bit out of the ordinary, but that's fine by Atomga, which had "a blast" playing Carbondale's Mountain Fair a couple of years ago and is anxious to return.
"When we'd be up to Aspen or Glenwood before, KDNK people would be at those shows and play us on the radio," said Leah Concialdi, the band's baritone sax player. "When people are that receptive and reach out, we want to make it happen. We're really looking forward to it."
A rarity in the typically male-dominated world of afrobeat, with a female lead singer and two female horn players, Atomga understands that's it's a little different from its contemporaries but doesn't dwell on that fact.
"We don't see sex or race or anything," said lead singer LaSha Afarko. "We just do what we all do because we love it so much."
Come join with your fellow valley locals to share that love, along with the love of community, the arts and good old-fashioned FM radio, Friday evening. You're virtually guaranteed to be hooting and hollering (and moving and grooving) before the evening is through.