Is there anything more fun than the drama of a diva actress? Well, how about adding in a second diva actress, a lunatic Russian and a whole lot of French?
"The Ladies of the Camellias" opens this weekend from the Sopris Theatre Company at Colorado Mountain College. The play is a modern take on "La Dame aux Camélias," an 1848 Alexandre Dumas novel which was later adapted to the stage, opera and into some 20 different films. This take on the story is in the style of a French farce and tells the story of theater divas and rivals Sarah Bernhardt and Eleonora Duse as they play back-to-back leading roles in Dumas' play, set in 1897, the pre-war Belle Époque era of Paris, one of grand aristocracy contrasted by poverty.
"It's this perceived meeting between these two diva leading actresses of their day," said Brad Moore, the director of the play, about the real people the play is based upon. "The thought of them in the same room would terrify anybody."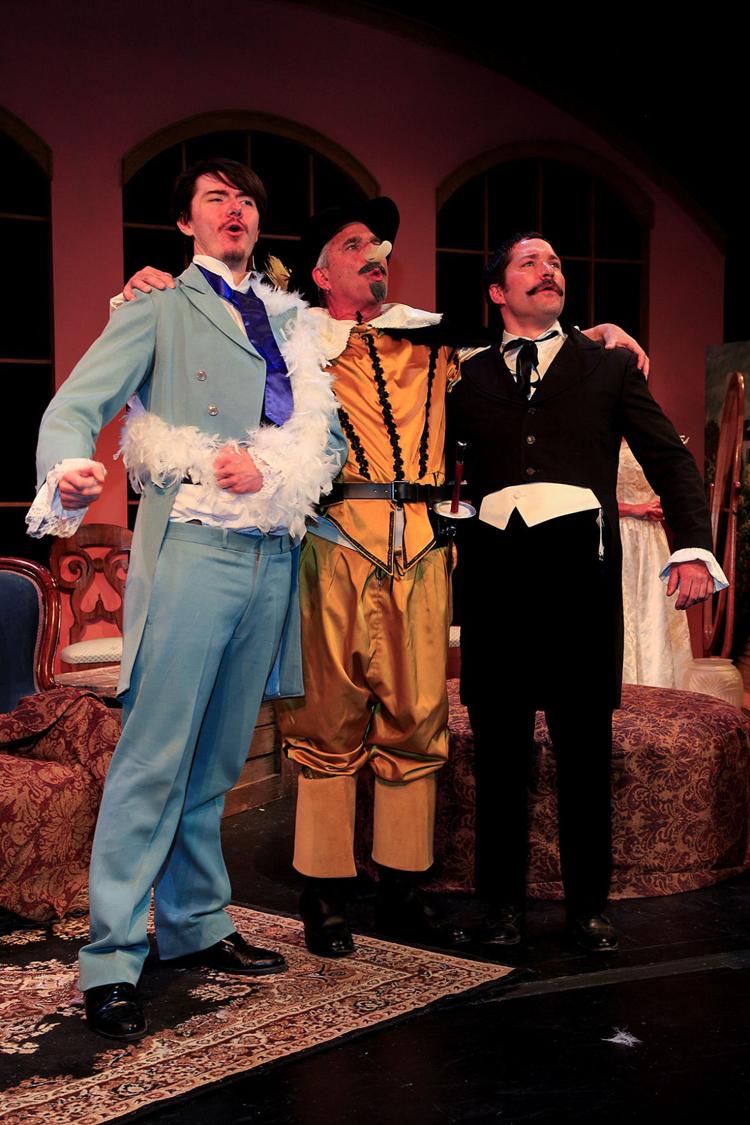 Moore, who is also the theater operations manager for STC and an adjunct professor at CMC, said that the play goes from tense to wild when Ivan, a Russian anarchist, walks in and demands that his comrades be released from prison or he will blow up the theater. Moore went on to say that not only is the play extremely farcical, but it also pokes fun at theater traditions, such as not saying the name of Shakespeare's Scottish play.
The cast of nine and the crew have been working on the show since the end of February. The group is made up of both local professionals and CMC students, and Moore said that for one cast member this is their first performance. He added that one of his favorite parts of working on this show has been how over the top and playful some of the acting can be and how much fun the cast gets to have performing it.
"It's a joy to see people working on this," said Moore, "exploring the relationships between people trying to solve this little issue of 'it's really fun if you do it this way' and to develop the humor and moments with everybody."
"The Ladies of the Camellias" plays for two weekends at 7 p.m. April 5-6 and April 12-13. Matinee performances will run at 2 p.m. April 7 and 14 at the New Space Theatre, Calaway Academic Building at CMC Spring Valley, 3000 County Road 114. Tickets are $18 for adults and $13 for seniors, students, CMC employees and graduates. Tickets are available at Eventbrite.com or by emailing svticketsales@coloradomtn.edu.