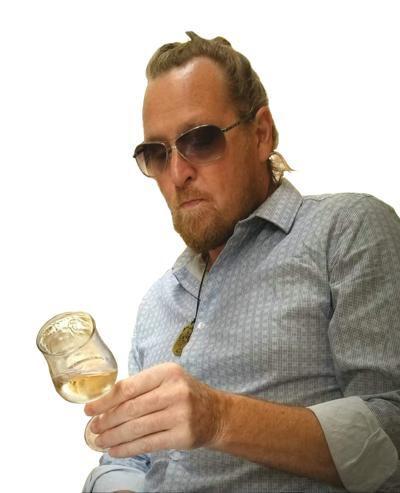 This week I spoke with native Coloradan Tracy Nielsen, owner and assistant winemaker of Sonoma County winery La Pitchoune, on the sacred subject of pinot noir (chardonnay and chenin blanc too).
Nielsen grew up in Golden, enjoying a lifestyle to which we can all relate: skiing in the winter, raft-guiding in the summer. She attended Colorado State University.
Today finds the Healdsburg resident close to her many Sonoma County contract vineyards, tasting and checking ripeness levels as harvest approaches; or meeting customers for barrel and current-release tasting appointments at Vinify, a Santa Rosa production facility where La Pitchoune's wines are processed (shared space with many other stellar winery-client names you might recognize).
I say processed and not made because, as Nielsen states, "Good wine is made in the vineyard. There are vintage aspects for sure, but our job is to respect the terroir. Some do it better than others, but La Pitchoune is rather obsessed with this. Soil matters. Which way does the wind come in? When do the fog and sun exchange daily duties?" Regarding the terroir of the human hand and mind: "Do we need to drop fruit to relieve stress on the system?" and ultimately, "When do we pick?"
The answer to the last question — as we see this time of the year with a cadre of small-scale winemakers hurrying about — is to be with the fruit. Again, Nielsen: "Sure, we test for brix (sugar for fermentation, e.g. ripeness) and acidity, but tasting is a way to get intimate, to know the crop." Picking decisions beg growers and winemakers to be fully involved. Winemakers influence growers, and vice-versa. Education and trust must be shared. The concept of "quantity versus quality" is critical to fine wine. Less is more. Growers, who are paid by the ton, must be along for this ride.
La Pitchoune is a small-scale winery project focusing on pinot noir (up to seven bottlings), chardonnay (with which she hopes to change perceptions about California) and a little chenin blanc (which is outstanding). They make about 1,200 cases annually at this point, from sources around the Sonoma Coast AVA, in and around Sebastapol, Occidental and Petaluma; places that can defy the laws of farming. "The vines that are "really fighting" are the ones we want," Nielsen says.
Pitchoune means "little one" from pichon in L'Occitane. La Pitchoune is an ode to a small parcel of land Nieslen's family owns in Provence, France. Little meaning small production and small lots; everything done by hand. And the other "little things," like how they approach farming (and especially picking) also define and differentiate La Pitchoune.
The winery got its start with harvest-2012, a powerful year. The vintage tended to be a bit overripe and (in my opinion) not as ageworthy because the acid tended to be lower. Nieslen adds a point of difference with her wines: "Acid retention is key for wines to be ageable; since that first harvest, we have been doing trials on the ageability of our pinot noir." The La Pitchoune crew has periodically opened wines, recorking them and then tasting them every day for a week, to see first-hand how oxygen interacts. Picking early for acidity promises ageability; they hold back release one year, though it's a risk: "For a small winery, you may have only one shot at people tasting your wine, you want it to taste good!"
We talked about sustainability and — whether here or France — the issues at stake are indeed critical: a hot topic is "to certify or not". At the heart of this matter, certification is indeed expensive. Many growers do their best for the planet (and for the health of the vineyard) without. La Pitchoune is committed to environmentally conscious practices with growers and talented winemakers working together to realize impeccable wine," she adds.
2019 looks glorious, according to Nielsen: "The winter water was 150 percent of the historical average; we narrowly dodged a bullet with the last cold storm as it corresponded with the typical bloom period. None of our sites had started this critical process; bloom occurred under ideal conditions. Cluster counts are high, weights slightly smaller than average. We dialed in the balance to ensure quality. After brief early June heat, temps remained cool through the first half of August." Ideal ripening weather has focused a mid-September start to harvest with successive picks running through the first part of October. "A lot can change, but we are enthusiastic."
I had a bottle of the La Pitchoune Pinot Noir Sonoma Coast 2014 last week, and paired it with a good ol' updated seasonal surf-and-turf. I marinated shrimp in said pinot for an hour, prepared the grill and enjoyed getting to know the first smells and sips of this resonant wine. Wildberry and cinnamon aromas emerged along with plum and leather biker jacket — very Sonoma, I would say. Dusty back roads and late afternoon sun come to mind. The rubber hits the road with exotic flavors of cherry and tamarind, while deep bergamot mixed with whiffs of vanilla reminded me of black Earl Grey boba tea. The texture rose to become almost silken, though not overly so. It was concise, with reasonable concentration levels. Acidity stood at attention and it finished with the heady Sonoma Coast bramble effect It was perfect with both the garden herbed-garlic-butter shrimp and, even better with blackberry-balsamic rib-eyes.
We talked a lot about food and flavors, and seeing "wine as a condiment". But Nielsen returns to the French connection to sum up her philosophy of wine as sense of place, a vehicle for experience, and a shared memory with friends.
She concluded by saying she misses Colorado but hopes to get her wines in distribution here soon... you should hope so too!
Cheers! Remember, wine reveals truth.
Drew Stofflet lives in Carbondale. Correspond with him at drew.stofflet@gmail.com