One of the dumbest stereotypes in a world full of them is that female comedians aren't funny. It's been proven untrue time and again by the likes of Joan Rivers, Ellen Degeneres and Amy Schumer, and it's being resoundingly repudiated at this year's Aspen Laugh Festival by headliners Kathleen Madigan, Rachel Feinstein and Tig Notaro, all of whom have nothing left to prove in the funny department.
Feinstein, who will be appearing as part of a Triple the Laughs show with Moshe Kasher and Julian McCullough at the Wheeler Opera House on Friday, Feb. 22, at 7:30 p.m., has had three Comedy Central specials and dozens of TV and movie appearances, from late-night to sitcoms to rom-coms. Notaro, who will take the Wheeler stage for Friday's 9:30 p.m. closing spot, has been hailed by Rolling Stone as the 35th greatest standup comedian ever. And Madigan, in a career now in its 30th year, has done nearly everything a person can do in the world of standup, including winning the American Comedy Awards honor for "Best Female Comedian" way back in 1996.
It's a great honor, but stereotype-defending naysayers might claim that, unlike athletics, comedy is gender neutral. Funny is funny, so having a separate category for women could be construed as damning with faint praise. But, as mentioned, Madigan has nothing left to prove, so she isn't especially concerned with it.
"I'll take free trophies wherever they're giving them out," she recently quipped. "I love free trophies."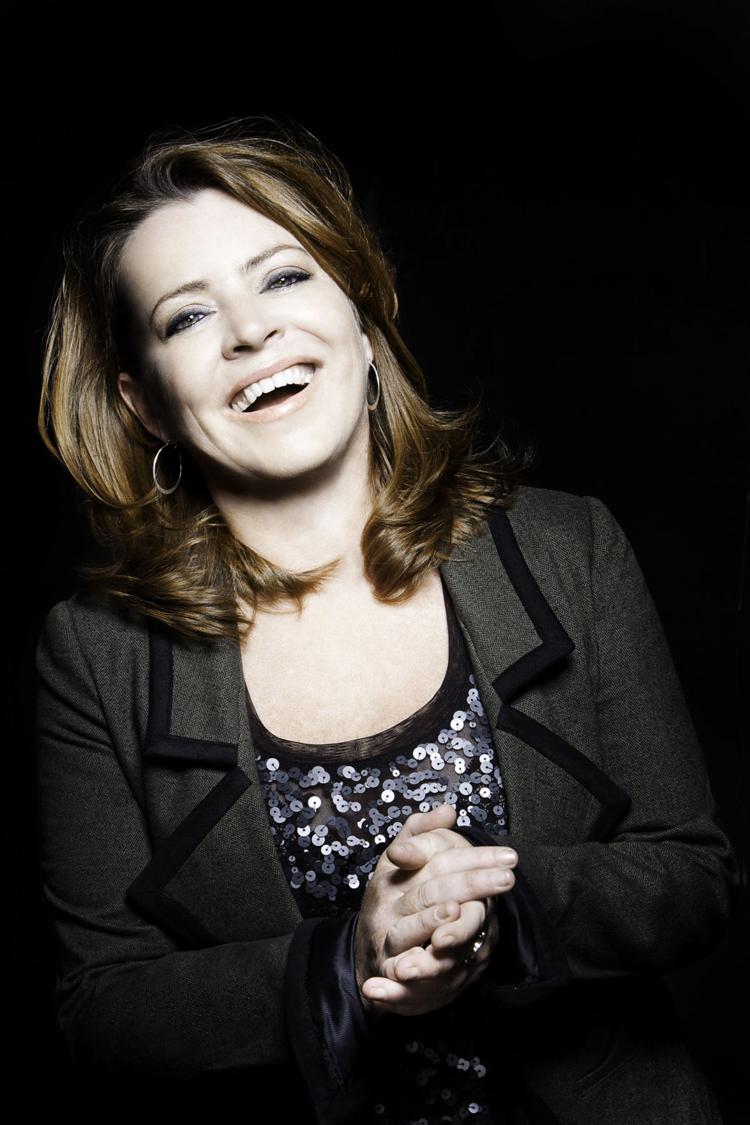 Then she turned serious for a just a second. "This is what's so ridiculous about our society. All the women and the feminists complain and this and that. OK, I get it. I'm with you. But then you all attend the Oscars and the Grammys and everything else where the awards are divided. If we're going to keep walking up and accepting that, it's going to continue. So either we all say no more and act on that, or it will remain the same."
She makes an excellent point, and anyone who has heard her homespun observations would agree that Madigan would be in the running for Best Comedian period. Possessed of a Midwestern friendliness and an approachable everywoman quality, Madigan comes off as the kind of person you'd want to have a few beers and watch a game with (or hit the links with; she routinely beats fellow comedian Lewis Black at golf).
She's good friends with the Blue Collar Comedy guys — Jeff Foxworthy, Ron White, Bill Engvall and Larry the Cable Guy — and her jokes about drinking and sports and such are typical guy fare, so it's easy to understand Madigan's popularity. But playing devil's advocate, the naysayer might then claim that women still can't make women's issues funny.
That's the wrong thing to say to Notaro. Married to actress Stephanie Allyn since 2015 and parent to two children, the Mississippi-born comedian is famous for a set she did in 2012 in Los Angeles in which she joked on stage about having cancer in both breasts just four days after receiving her diagnosis. An audio clip of the set was released by comedian Louis CK and later included on one of Notaro's CDs, and it has become the stuff of legend in the comedy world. With her deadpan delivery and self-deprecating tone, Notaro could make practically anything funny.
Feinstein also mines women's issues for much of her comedy, but she does it in a very different way than Notaro. Coming from the Joan Rivers school of wise-cracking, sarcastic urbanites, Feinstein mixes impressions of her "aggressively liberal" mother and the brainless dudes she seems to attract with hysterical takes on everyday life to highlight the absurd expectations put on young woman in today's society. She kills now, and one could easily seeing her killing back in the day at some Borscht Belt resort in the Catskills.
Naturally, none of that would mean a thing if they weren't funny, but fortunately for Aspen audiences, all three women are among the best in the business — regardless of gender. So why do we still describe them as female comedians?
"If you said, 'Don't divide the awards anymore,' your show gets cut in half timewise, and now you've lost advertising," said Madigan. "So is it really all about the money? I don't know. I'm not smart enough to figure out these problems. I just know that if somebody says, 'You'll be receiving a free trophy,' I show up. As long as there's an open bar, you can trust I will attend."