If there's not already a cliché about old theater pros never dying, there ought to be one. Based on our experience here in the Roaring Fork Valley, they never die, but they don't seem to fade away either. The coming week-plus, which will be a very busy one in the local theater scene, makes that abundantly clear.
Start in Carbondale, where "Of Mice and Men," John Steinbeck's own stage adaptation of his landmark novel, premieres tonight at Thunder River Theatre Company. Starring current TRTC head Corey Simpson and Owen O'Farrell as George and Lenny, upon whose deep friendship the story is built, the production is being directed by Lon Winston, TRTC's founder and former director, who ostensibly stepped down three years ago but seems to stay involved more than a little.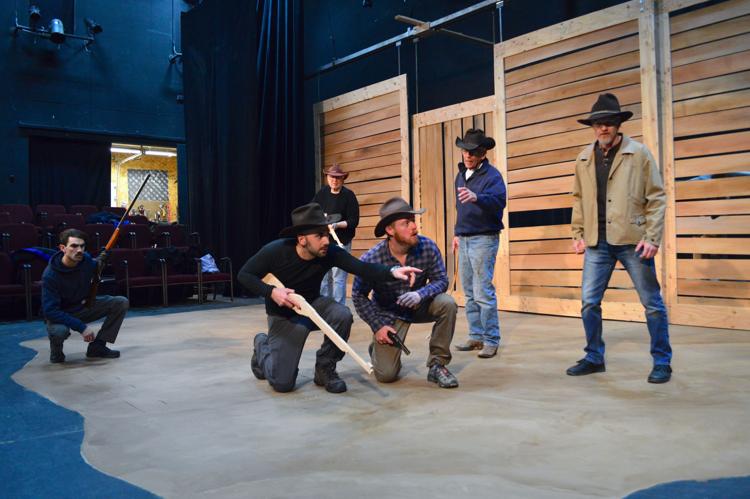 "Theater people don't ever retire," said Winston in an email. "I am a permanent member of the board, TRTC's theater consultant, and involve myself in the theater as much as possible. The joy for me is not having to run the everyday aspects, and I can focus entirely on the art."
Winston's art will be evident in "Of Mice and Men," a story so well known that it presents a challenge to any director to make it fresh for an audience that already knows how everything is going to end.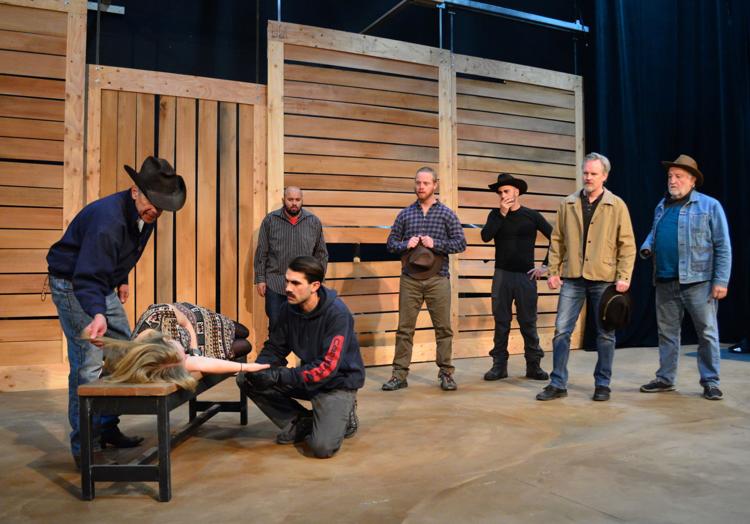 "As a theater company, when we build a play to performance posture, we simply create a model for what we believe the play means," said Winston. "It's not right or wrong; it just needs to be new and fresh for us and honest for our audience today. Working with a group of actors, no matter where I may be directing, the play becomes unique for our production."
"Of Mice and Men" opens tonight at 7:30 p.m. and runs tomorrow night and March 1-3 and 7-9. Visit thunderrivertheatre.com for times and ticket information.
While Winston never really stepped away at all and shows no signs of doing so (he already has plans to act in a TRTC production next year), the same can't be said of his upper-valley contemporary, Kent Reed, the original founder of Aspen Theatre in the Park and, more recently, the director of the Hudson Reed Ensemble, an Aspen-based theater company that staged three or four plays a year.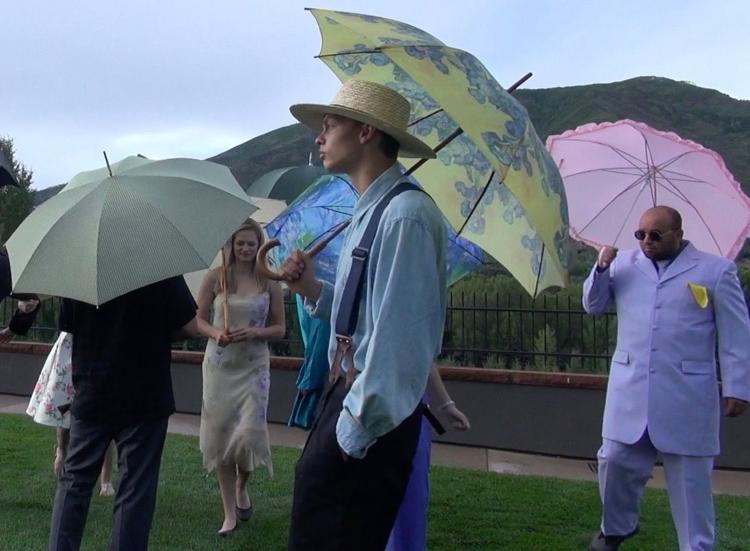 Chief among HRE's annual productions was its Shakespeare in the Park series, which brought the bard's classic works to the Galena Plaza space adjacent to Pitkin County Library each summer. It's a series that has been notably absent from the valley the last two years but appears to be coming back to life.
"I had to take a hiatus from the whole thing," said Reed. "The major thing was losing the rehearsal space in the Rio Grande Room, which we'd had for eight or nine years straight. And Galena Plaza was up in the air as to whether they were going to build there or not. We didn't know when or if they were going to start construction. Aspen just became untenable as far as the rehearsal space and our traditional space to perform."
The unfortunate circumstances left Reed "adrift" for the past two years, and it seemed like it might have been the end of his ensemble. But a couple of months ago he started thinking about doing Shakespeare in Basalt and found a good space in Midland Park, adjacent to Basalt Regional Library. He talked to the library staff and town officials, who were all on board with the idea, and the production is now slated for mid-July.
Instead of doing a full Shakespeare work, Reed decided to help introduce his new audience to the HRE and the bard through a a piece called "To Woo Is Me" made up of the wooing scenes from "Romeo and Juliet," "The Taming of the Shrew" and "Richard III." It's a fun mashup of tragedy and comedy, and it has special meaning as a come-back production for Reed.
"It's the first production we did for Shakespeare in the Park 12 years ago in Aspen," he said. "Coming down here, introducing our company to Basalt, I thought it would be perfect to do it again."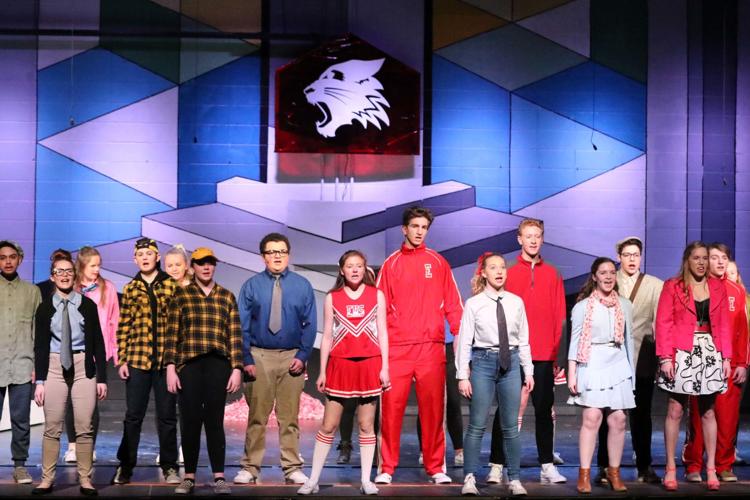 In addition to building a new audience in the midvalley, Reed is also hoping that not having to go to Aspen for rehearsals might bring out a new crop of actors. Auditions for "To Woo Is Me" will take place March 2-3 at 3 p.m. at Basalt Regional Library, with rehearsals to start in June.  
Elsewhere in the midvalley theater world, Basalt High School's production of "High School Musical" opened last night at Basalt Middle School and runs again tonight and tomorrow night at 7 p.m. and Sunday at 4 p.m. The musical stars 40 BHS students.
In Carbondale, SoL Theater Company presents "Cirque d'Sopris" tonight and tomorrow night from 6-8 p.m. The show will feature dance performances by the Youth Dance Lab, aerial silks by the students of Sopris Soarers, martial arts by the students of Rising Crane and fashion designs by the Sol Theatre/Carbondale Arts Youth Sewing Class. For information and tickets visit soltheatrecompany.org.
Lastly, in Glenwood Springs, Sopris Theatre Company continues its production of "The Nerd," called "one of the funniest plays ever written" by the Dramatists Play Service, with performances at the New Space Theatre at CMC Spring Valley tonight and tomorrow night at 7 p.m. before wrapping its run with a 2 p.m. matinee on Sunday. For information visit coloradomtn.edu/theatre.