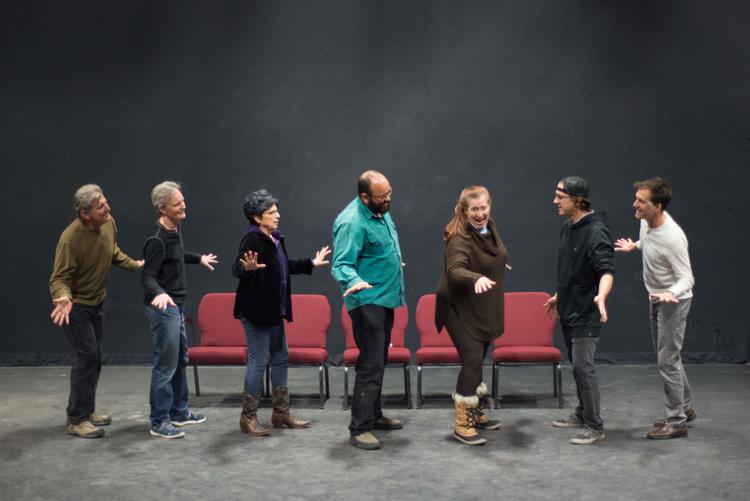 You could be excused for wondering who's presenting what or what venue is hosting who these days when it comes to the local arts scene. The valley's spirit of collaboration has run so far amok and the tight-knit community is so intertwined that it's almost odd for an event to be a solo enterprise and not a presentation by two or more organizations working together.
Take Thursday's performance at the Wheeler Opera House, part of the Wheeler's popular Sunset Sessions series. The performer, Consensual Improv, is the resident comedy troupe at Carbondale's Thunder River Theatre and counts among its current and former members the executive directors of both Thunder River Theatre Company and TACAW (The Arts Campus at Willits), which partners with more than 20 local and national nonprofits at The Temporary in Basalt.
Though it started in Carbondale, Consensual Improv has performed throughout the valley and has deep roots in the local theater scene through members like Mike Monroney and Nina Gabianelli, both of whom performed at the famed Crystal Palace in Aspen back in the day. Another Consensual Improv member, Gerald DeLisser, is a cast member of the Glenwood Vaudeville Revue, which has, yes, hosted Consensual Improv (GVR owner John Goss also worked alongside Monroney and Gabianelli at the Palace).
Co-presenting performances like Thursday's, away from Thunder River, is kind of a road game but nonetheless serves the Carbondale company's best interests from a name-recognition standpoint.
"It's a fun way for other people to get to know Thunder River Theatre Company," said TRTC executive artistic director Corey Simpson, a Consensual Improv founding member who has recused himself from the troupe to prepare for TRTC's upcoming season, which starts with a preview of "Equus" on Sept. 27.    
Consensual Improv performing at the Wheeler is among the more visible examples of arts groups working together, but there's so much more. Whether it's Theatre Aspen partnering with the Aspen Music Festival & School for the first time or TACAW and Aspen Film staging a screening, everyone seems to be playing well with others these days. 
Some of that credit has to go to The Temporary's ascendance as a midvalley performance space, but Ryan Honey, TACAW's executive director and a Consensual Improv member, also credits something that he and his fellow organization heads have in common.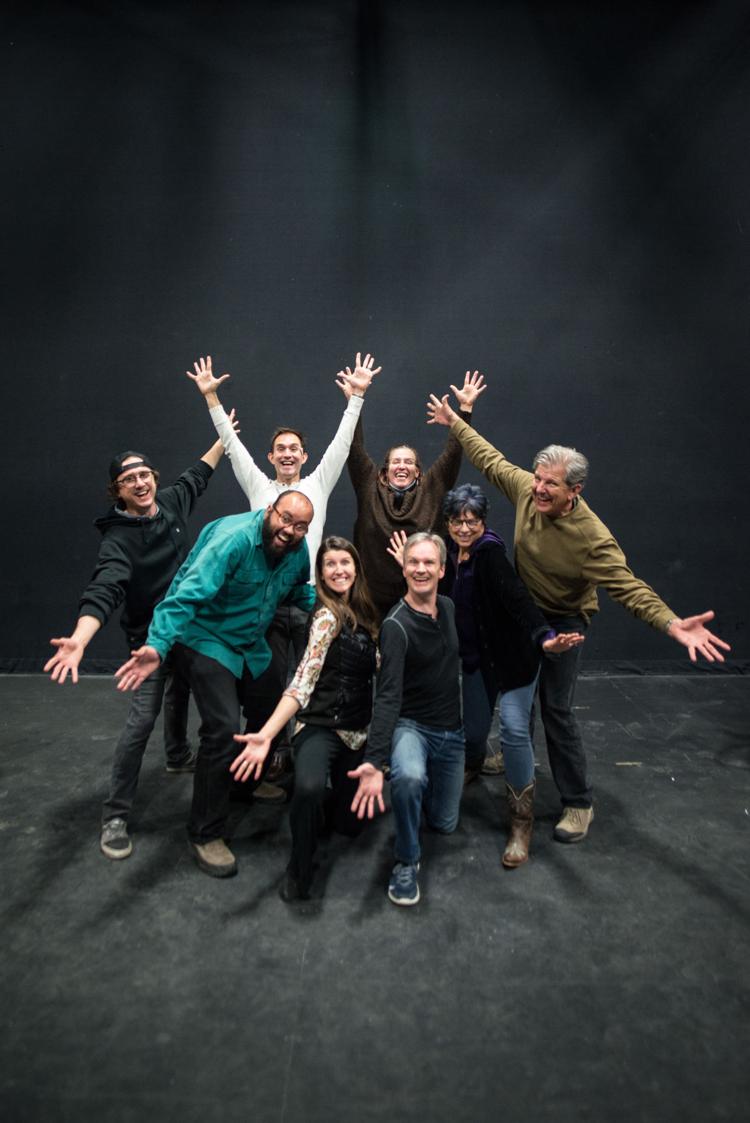 "I think the timing of Gena (Buhler, Wheeler executive director) being relatively new at the Wheeler and Corey and I stepping into our roles relatively recently and Susan Wrubel taking over leadership at Aspen Film," said Honey. "There's just a lot of people who are thinking, 'Hey, how can we be a rising tide that lifts all the boats?'"
It's a buoying, all-for-one sentiment that is shared by the Wheeler.
"When I got here three years ago, my pitch to the community was: 'I'm a collaborator, and we want to collaborate,'" said Buhler. "I don't think I've really changed that tune since I've been here. That's been one of my goals for the Wheeler." 
In addition to an uptick in co-programming both at the Wheeler and abroad, Buhler has also overseen growth toward another objective, that of shining a spotlight on local talent. The Sunset Sessions, a popular series that has brought the Wheeler's bar lobby to summertime life even while the main stage is occupied by the Music Festival, is chief among those efforts with performances like Gabianelli's one-woman show and a couple of events later this week.
First up, Friday night, will be a Locals Open Mic Night, which will feature a slate of area standup comedians and emcee Rebecca Robinson, a Denver comic and Aspen native who won the 2018 Aspen Laugh Fest Open Mic Night. After that, on Sunday, Aug. 5, Sunset Sessions presents a Colorado Music Showcase with Americana artist Miss Meaghan Owens, eclectic world-music couple Roma Ransom, Denver-based rock flamenco guitarist El Javi and Carbondale jazz-groovers Valle Musico.
As far as I know, none of the Colorado musical acts are familiar with each other, but unlikely as it may be, it wouldn't be surprising if they all started jamming together Sunday night. There just seems to be that sort of a collaborative vibe going around right now.