I've always had a special place in my heart for Cape Cod. My grandparents lived in Chatham, Mass., at the elbow of the Cape Cod arm, until I was six, and some of my earliest memories are of their house on Lovers Lake. So when my mother suggested a family reunion in Chatham in August, I was all for it and booked passage back east for myself, my wife, Cindy, and our 11-year-old son, Griffin.
I was excited to visit Chatham, obviously, but I was equally excited that Griffin would get to spend time with my family, most of whom he rarely sees. He barely knew his cousins before this trip, and I've always been bothered by that.
We all took different itineraries to arrive in Cape Cod, though we ended up traveling back together from Boston. Griffin was the first to go, flying unaccompanied from Denver to New York, where he met grandma at the airport and, after a day in Connecticut, flew to Florida with her, my sister and his 5-year-old cousin for a three-night Disney cruise to the Bahamas. It was everything you'd imagine a Disney cruise to be, with one of the world's largest passenger ships stopping at the Atlantis resort in Paradise Island and at Disney's private island, Castaway Cay. Dolphins were kissed. Magic was witnessed. Fun was had.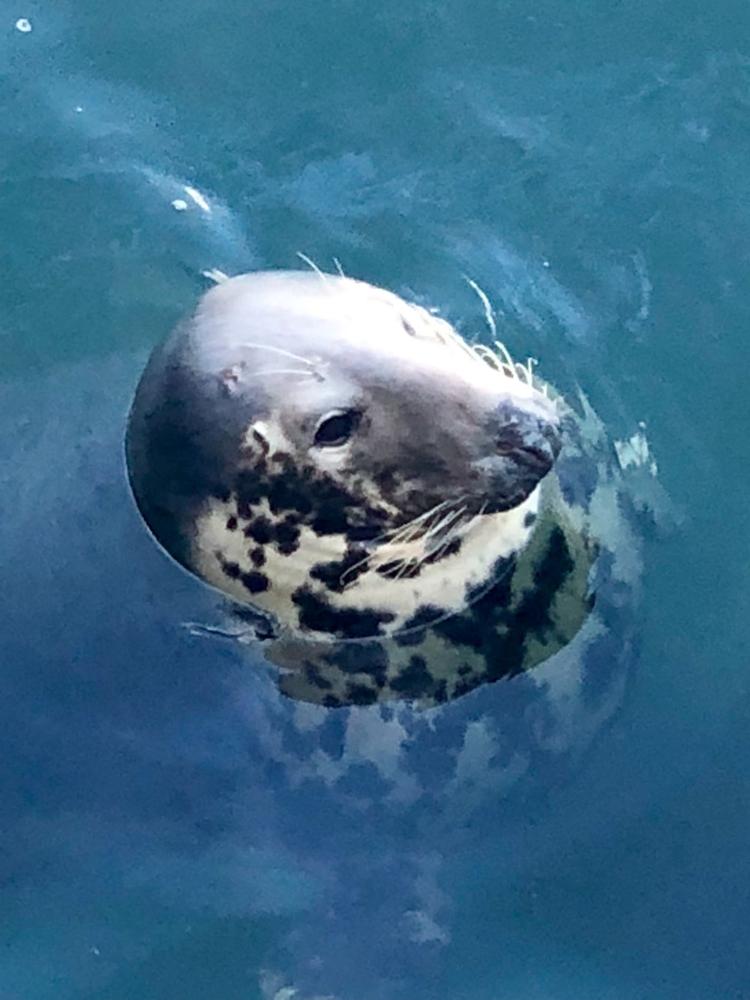 One week after Griffin, I flew back east on a flight that didn't get into Westchester Airport until after 1 a.m. Thankfully, my dad got out of bed and picked me up, and a couple of days later he, Griffin and I motored out of the Mianus River in Cos Cob, Conn., in the Mad Hatter, my dad's 35-foot cabin cruiser, bound for Harwich Port, Mass., the town next to Chatham.
Our trip up the Connecticut coast was going to take us past the the Thimbles, a tiny archipelago of habited islands, some with only one or two houses on them, accessible only by boat near the town of Branford. On the suggestion of my brother-in-law and because, coincidentally, my next-door neighbor's family has a house on one, we took the time to meander through the islands, which are really cool. They're mostly rocky outcrops with a bit of forest clinging to the top, and you could basically step out the back doors of the houses and jump off a bluff into the water for a swim.
We stopped that night at Block Island, another childhood favorite of mine that sits about 13 miles south of mainland Rhode Island. We took a tour of the myriad ponds, lighthouses and historic sites with a quintessentially New England septuagenarian taxi driver whose family had been on the island for 13 generations, and then we dug the floating party that is the every-summer-night ritual at the marinas in Great Salt Pond.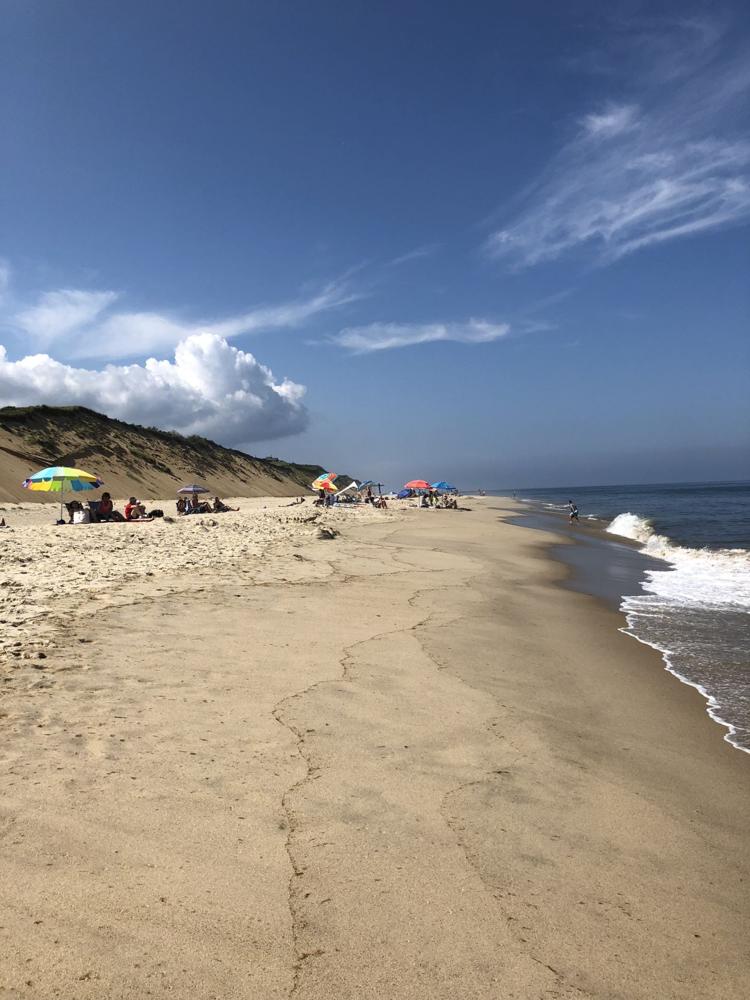 The next day brought us to Cape Cod and the Priscilla House, which my parents rented for two weeks and which, though it didn't look huge from the outside, slept 20, a number we never quite achieved as cousins and aunts and uncles came and went. It was right on Main Street at the eastern end of the downtown core, walking distance from everything and just a few blocks from scenic Lighthouse Beach. It made a perfect base for exploring the area.
The staples, which we visited a few times each, were a couple of holdovers from my childhood: Schoolhouse Pond and the Chatham Fish Pier. The former, a sandy-bottomed, freshwater lake, was perfect for Griffin's five younger cousins, ages 1-6, but also fun for his four older ones, ages 14-21, who got to paddleboard and fish a little.
The Fish Pier, where the commercial fishermen unload their catch, is a popular tourist draw with its omnipresent gray seals (much despised by locals for eating good fish and attracting great white sharks) and large catches, which included, while we were there, a swordfish, a mako shark and, somewhat disturbingly, hundreds of mud sharks (or spiny dogfish), a fast-breeding nuisance species popular as food in Japan and Germany.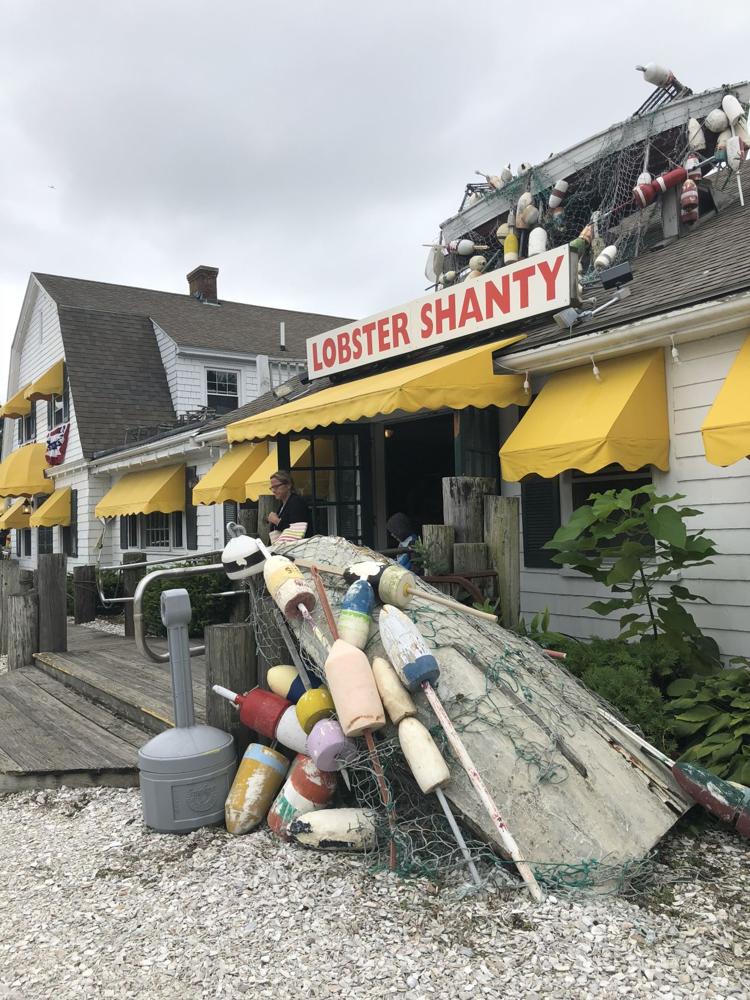 Other trips down memory lane included a Cape Cod League baseball game, at which the fog rolled in so thick we could barely see the outfielders, and a well-attended concert on the village green with a brass band that made up in spirit what it lacked in natural talent. We also spent time aboard the Mad Hatter exploring the complicated set of islands, bays and coves that make up Cape Cod's elbow; four-wheeled out to miles-long Nauset Beach in specially permitted over-sand vehicles; took an entertaining boat tour around Pleasant Bay to see hundreds more seals; and ate our fair share of fresh seafood and lobster rolls, the local specialty.
At first Griffin was shy and reserved around his cousins, but by the time Cindy arrived a few days into our stay for a long weekend and a trip to the tip of Cape Cod and the thriving arts scene in Provincetown, Griffin was joining in just like one of the gang. That made me very happy.
As for me, Chatham definitely stirred up some old memories, and though it was considerably busier with high-season tourists than it seemed 42 years ago, it's somewhere I would love to keep going back to forever.