When the Red Brick Arts Center opens its two latest exhibitions on Thursday, it won't just be a case of new art hanging on the walls: There will also be new walls on which to hang the art, sort of.
The main hallway gallery and artists' studios are the same as they've been for years, and will host a multi-artist exhibit entitled "Landscapes." But Thursday's opening will also mark the debut of the center's new West Gallery, housed in the building's foyer and conference room, the converted walls of which will display the abstract photography of Aspen native Gary Gleason.
"We have these wonderful walls that weren't really being utilized for exhibiting art," said Sarah Roy, Red Brick executive director. "I think it's important that artists exhibit their work; it's so much a part of the artistic process. And having this additional space allows us to give artists more opportunities."
First up in the West Gallery — which, unlike the hallway gallery, won't be curated around any particular themes — is Gleason, whose striking, large-format photos showed at a gallery in Denver last fall. Other artists who apply will be selected on a rolling basis and will be able to use the space however they see fit.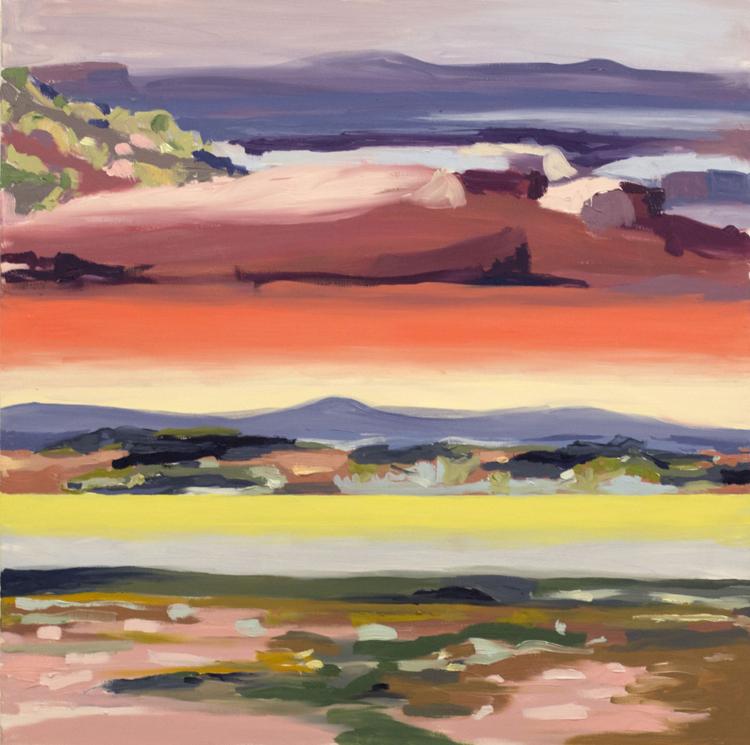 "It gives flexibility to artists," Roy said. "When they apply to have their work exhibited there, it's not for a specific theme. It's kind of whatever they want to make of it."
By contrast, the main exhibit, lining the walls of the hallway gallery, most definitely has a theme, one that's very popular in a place as naturally beautiful as Colorado. "Landscapes" will feature eight local artists' interpretations of its titular theme in a variety of two-dimensional media. Included in the group are two photographers, a printmaker who uses woodcuts, painters in oil and acrylic, and a mixed-media artist.
"Each artist could not be more different from the next, which is really exciting to see," Roy said. "We wanted to run the gamut from kind of representation to abstract, and that's what we got."
In a bit of a different twist, Thursday night's opening reception, which runs from 5 to 7 p.m., is being sponsored by Jazz Aspen Snowmass, and the Aspen High School Jazz Band will be on hand to provide live music for the festivities.
"We'll have our food and wine like we typically do, and to have music on top of it should make for an enjoyable evening," Roy said. "I hope the community comes out and mingles and meets their local artists and sees what's being created here."
Downvalley doings and empathetic explanations
Speaking of landscape themes, the Ann Korologos Gallery in Basalt also has an opening on Thursday, this one titled "Seasons of the West: Winter." Featuring four local painters and two photographers, the exhibit is the first in what will be a series looking at the West during all four seasons. The opening reception is from 5 to 7 p.m.
Meanwhile, in Carbondale, one of the valley's premier art shows returns on Friday with the opening reception for the 39th annual Valley Visual Art Show at the Launchpad from 6 to 8 p.m. The popular exhibition features works from dozens of local artists, and the public is invited to stop by the gallery (through Feb. 22) and cast their votes for the People's Choice Award.
Lastly, for those who enjoy a side of context with their art, the Aspen Art Museum will be launching a new lecture series on Thursday at 5 p.m. called "Art and Empathy." The series aims to bring leading thinkers to the museum to explore the importance and nuances of empathy. Thursday's speaker will be Kaywin Feldman, the director and president of the Minneapolis Institute of Art, which recently launched the Center for Empathy and the Visual Arts.