You probably know the quote "If you build it, they will come." Well, the Aspen Historical Society's mantra for sharing Aspen history has become "If you pour it (beer that is), they will come."
On Tuesday, the historical society will be hosting its quarterly History on Tap event, this time focused on "Lift One's storied past." History on Tap, which is sponsored by Aspen Brewing Company, invites guests to learn more about the people, places and events that shaped Aspen while enjoying offerings from the local brewery. The event started in 2017 with a history of backcountry skiing in Aspen and has grown since then. Although the event is normally ticketed, Tuesday's experience is free to the public with a cash bar.
The program is multi-dimensional, featuring several presentations designed to engage guests. The event will begin with a screening of the film "Aspen Before Lifts," which takes a look at the development of the ski area in Aspen. There will also be readings of letters from riders of Lift One, as well as a discussion with locals who have a connection to the lift, including Ruthie Brown, Dave Durrance, Cherie Oates, Tom Moore and Greg Poschman. Guests, who are encouraged to wear vintage ski gear, will also be able to see historical photos of Lift One.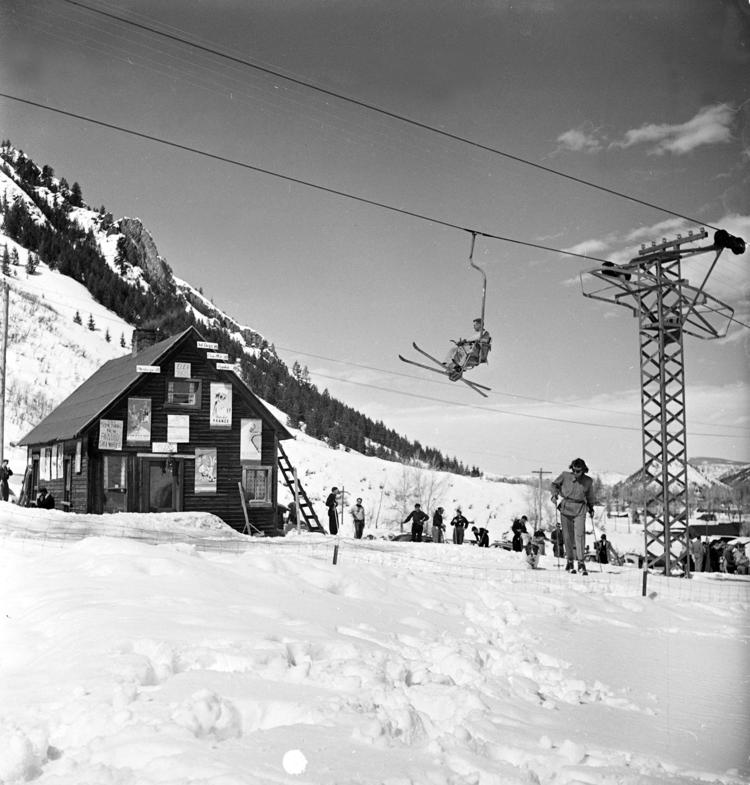 "Lift One put Aspen on the map as one of the premier ski destinations in the world," said AHS CEO Kelly Murphy in a press release. "The superlative chairlift was central to the evolution of the community as we know it today, and we look forward to celebrating its unique history."
Lift One has been part of a local discussion for years, with multiple developments that have been submitted for the area surrounding the historic chairlift. A new lift, Lift 1A, may be coming to Dean Street along with new hotels and a new museum, although the project still has to be approved by the voters of Aspen in the March 5 election.
Eliza Burlingame, marking director for the Aspen Historical Society, said that the focus of History on Tap is the past of Lift One, not the present. She went on to say that the reason for making this event free rather than paid, like usual, is to make it as accessible as possible to people. She said that she hopes the collaboration with Aspen Brewing Company will help attract a younger audience to the event, as well.
"History on Tap: Highest, Fastest, Longest: Lift One" will be held Tuesday, Jan. 15, at 5:30 p.m. in the Hotel Jerome Ballroom. For more information, visit aspenhistory.com or call (970) 925-3721.
"The area is so rich and has such incredible heritage, and it really put Aspen on the map," said Burlingame. "There are a lot of great stories connected to Lift One."