As most locals and visitors to town are aware, Aspen has a vibrant history that includes the Victorian mining days, the quiet years and the town's emergence as an international destination resort. That chronology is much ballyhooed, but it's always good to remember that the history of humans in this area dates back to well before the 1880s. In fact, the original inhabitants of Aspen, the Ute tribe, have a history with the Colorado mountains that goes back hundreds of years before that, and they'd like to remind you that many of the traditions they practiced for all those years are still around.
That's part of the idea behind the inaugural Shining Mountains Pow Wow, which will be coming to Aspen High School tomorrow, April 13, from 1-4 p.m. and then again from 5-10 p.m.
"I really wanted to bring the culture into what it started out from, which is a community event," said Anuk Bald Eagle, who helped organize the event along with the Aspen Ute Foundation. "The dancing, the sharing of the music and the sharing of the food and things like that are all about community."
The earlier session will feature arts and crafts, a presentation and vendor booths with Native American food, jewelry and other items. After a break at 4 p.m., the later session will include the grand entry of all the dancers, a dance open for everyone to participate and then the main-event contest dancing and drumming. It's a brand new experience for Aspen, and it marks a big step for Bald Eagle and the foundation. They had staged Native American dancing and drumming exhibitions together in Aspen the last three years, but this time they decided to step things up and enter the world of competitive pow wow, which is more of a thing than most people realize.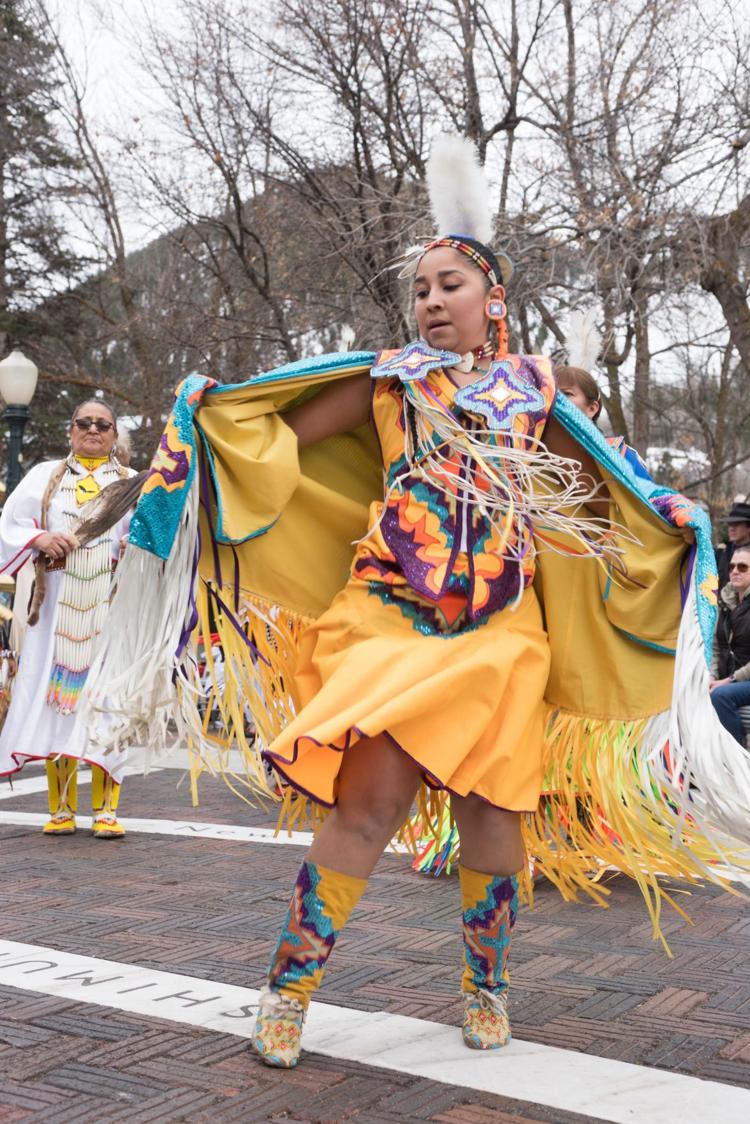 "It's all over America, and nowadays, it's becoming big, where people can actually make a living," said Diane Vitrac-Kessler, founder of the Aspen Ute Foundation, citing a Hopi family – two-time world-champion hoop dancers – as an example. "That's how they live. They go from pow wow to pow wow. They've even been invited to Europe. They have pow wows in England and Germany. They're professionals. They physically train, and they go to those big events and compete against hundreds of others." The burgeoning pow wow scene has its own built-in crowd that comes from all over the West, which will help the fledgling Aspen event get a toehold, but Vitrac-Kessler and Bald Eagle also expect a decent turnout of locals interested in learning more about indigenous culture, and they hope that seeing the rich traditions and pageantry of the dances inspires viewers the way it once inspired Vitrac-Kessler.
"Fourteen years ago, with my mother, we saw there was a Ute exhibition dance at Sunlight," she said. "We went, and it was Loya Cesspouch and her family. They were doing dancing and drumming in regalia. It was always a fascination for me, and I started talking with Loya. She asked if I could help the Utes come back to the Aspen area so their children could be exposed to the mountain life – snowboarding, skiing – and help them get out of the harsh conditions of the reservations."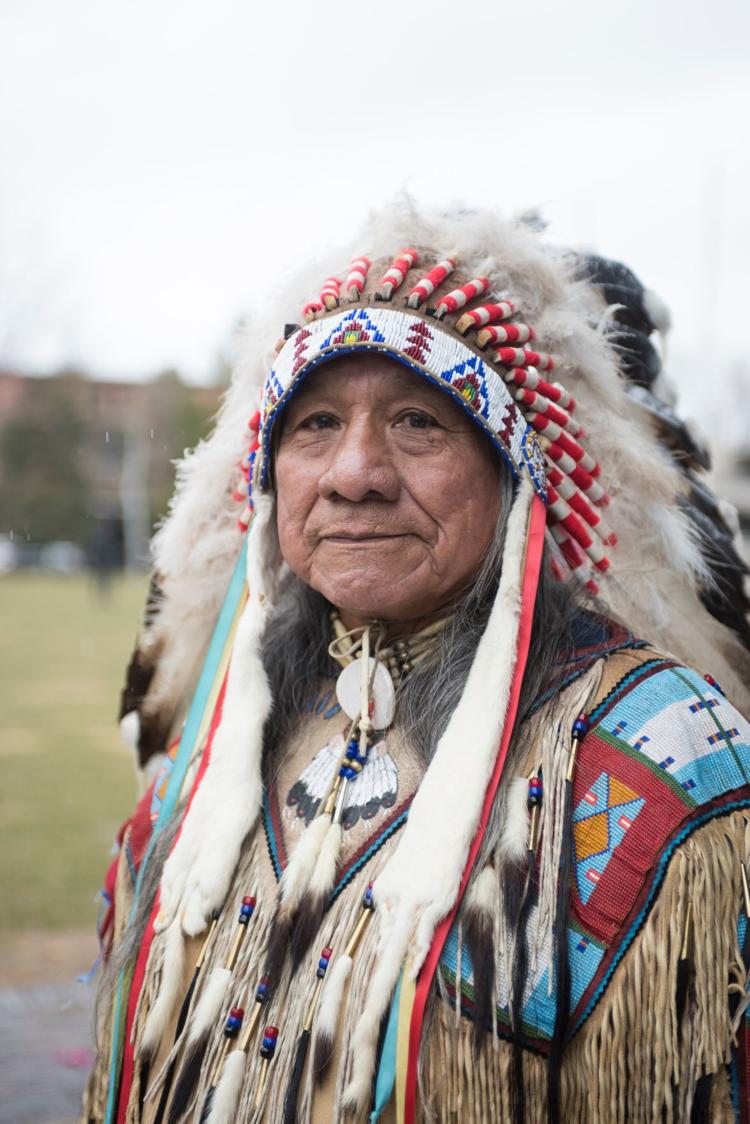 From that chance encounter, the Aspen Ute Foundation was born, and in its life span it has seen a pronounced uptick in interest about native culture. Students from Aspen High School are volunteering with the event, and according to Bald Eagle, "they've been just awesome." Vitrac-Kessler also reached out to the other high schools in the valley and got a lot of interest from teachers and administrators.
Admission is $10 for adults but free for those 18 and under, part of a push on behalf of the Aspen Ute Foundation to expose as many kids as possible to the valley's true heritage and bring the old traditions back into the mainstream a little. "What we hope to accomplish is really to bring the communities together, because it's important to honor the first inhabitants of this continent and the fact that they were the caretakers of this land," said Vitrac-Kessler. "And I want the kids to see that we are all one human race and everybody has something that they can bring and they can learn from."