As a recent newcomer to this town (and country) by way of Southeastern British Columbia, forgive me for not knowing the origins or meaning of President's Day. Must be a day to pay tribute to the current Oval Office occupant, I blankly assumed.
Wrong.
Upon further investigation, I learned the day is colloquially known as Washington's Birthday. And voila! Revealed was the holiday's true raison d'etre.
In Canada, there is no such thing as Prime Minister's Day. But there should be, because then Canadians could celebrate John A. MacDonald's birthday, whereby his personal tastes could serve as a theme for what goes in the nation's belly.
That's my plan for Washington's birthday on Feb. 22: To eat like America's first president. What did George Washington love? Cherry pie, you say?
But where shall we go to revel in the Roaring Fork's finest? One need not live in Aspen for long to learn that the number of places baking fresh goodies—let alone a cherry pie—isn't many. Oddly enough, one of the best (only?) spots to score homemade cakes and pies is that quaint skiers' restaurant located above 10,000 feet.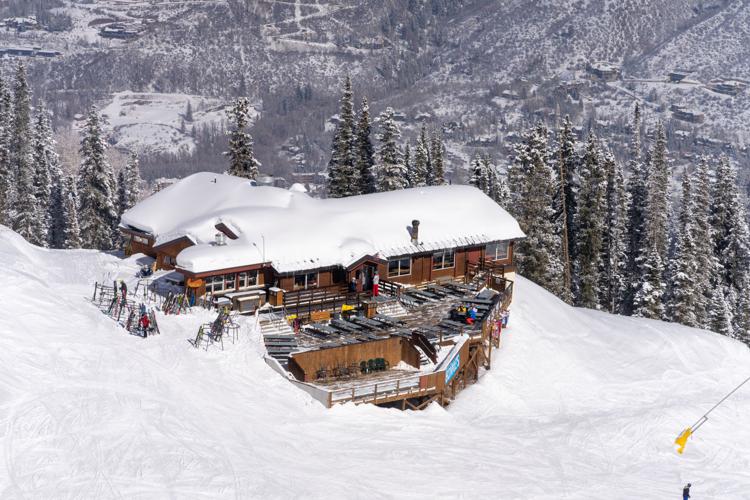 Bonnie's it is. See you there on Saturday, late morning, say 11 a.m.? Pies will be fresh out of the oven. What's that? Sure, we can race to the bottom afterward. And no, I won't let you win just because it's your birthday.
Speaking of Bonnie's—let's address the latest on the elephant in the room—because even this new kid has heard the rumors that Aspen Skiing Co. is taking over the mid-mountain restaurant. But Skico VP of communications Jeff Hanle said Thursday, "We do not have any plans at this point to take over operation of Bonnies."
Bonnie's owner Brigitte Birrfelder confirms: "We have at least four more years on our lease." What the restaurant's future looks like beyond this, however, is still unclear, as Skico remains tip-lighted. On the bright side, at least we still have a minimum of four more years of eating cherry pie for George's birthday.
So pass the pie. Or, you know, we could try Bonnie's famous apple strudel—it's made from the same recipe as when German ski racer Gretl Uhl founded the restaurant in the 1960s. The oatmeal pancakes and the white bean chili (also an original recipe) are also favorites. If you ask me (and most locals), everything sold under that roof is worthy of fame.
And look! Here comes Sara Stewart. Sara made the pie this morning. Sara's new at Bonnie's this season, but you'd never know now, would you?
Sara, what's your secret? "I learned the recipes from Larry Ledingham, who retired after last season," she says.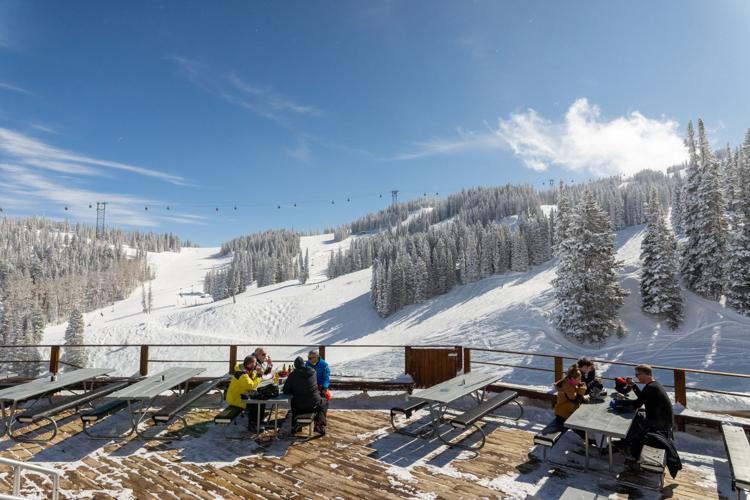 Sara, that is awfully modest of you. Your talent in the kitchen abounds. Sara later tells me that despite her training as a physical therapist, she's always had a passion for food: "I've been baking, experimenting at home and watching the Food Network since it came out."
Larry baked at Bonnie's for nearly 15 years and his presence in the kitchen is sorely missed. But Sara and Juliette Moffroid, also new, are filling the gaping hole left by Larry exceedingly well. "Larry did things like writing up an outline of the baking schedule of what comes out first, second, the varying oven temps," Sara says. Larry passed the baton, and Sara and Juliette are running with it full steam ahead, saddle up haul ass.
Brigitte concurs: "I love my kitchen staff this season."
James Rose is on a search for the oldest crow in the county. He can be reached at jamesrose10@gmail.com.