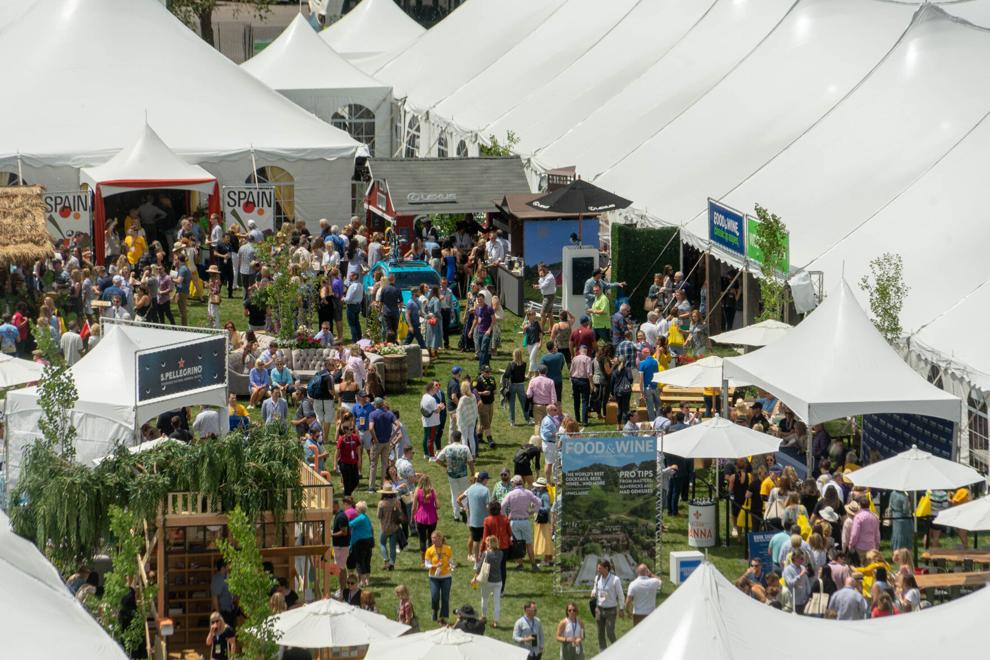 The Jazz Aspen Snowmass Labor Day Experience is typically the grand finale to a roaring summer season in the valley. This year, however, the music festival was only the start to a September to remember. 
On Thursday, the 38th annual (after a COVID-induced break in 2020) Food & Wine Classic in Aspen will kick off a weekend full of culinary experiences crafted by industry leaders, featuring an array of top-tier wineries, distilleries and celebrity chefs, including Martha Stewart, Guy Fieri, Kwame Onwuachi, Brooke Williamson, Andrew Zimmern and more. 
While the event has brought world-renowned chefs, winemakers and experts within the restaurant industry to town for more than three decades, the Classic also sheds light on the local culinary talent and prestige that call Aspen home year-round.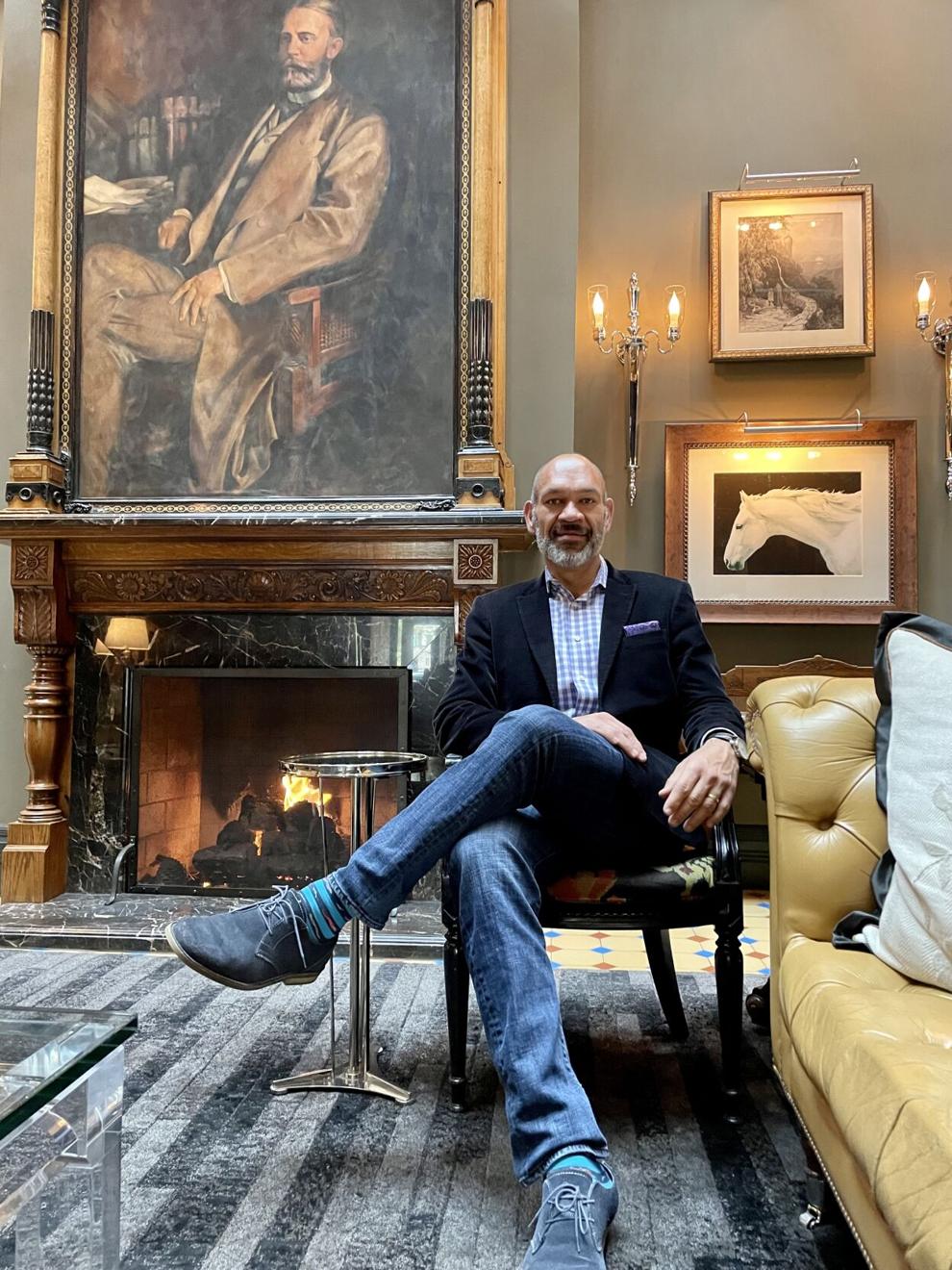 And this year, with expectations for a smaller, more intimate Food & Wine Classic, local restaurants and venues are taking on an even greater role. Due to the festival's reduced capacity — combined with an overall sense of eagerness to return after last year's Classic was canceled — the town's hospitality actors play a crucial part in balancing a COVID-safe setting and still maintaining that premium, shared experience among attendees. 
While this will be Hotel Jerome General Manager Patrick Davila's seventh time attending the Food & Wine Classic in Aspen, it is his first year curating programming from within the Aspen community. After he took the management position back in February, Davila almost immediately got to work on plans for the next Classic. 
From hosting a handful of the Food & Wine official events to putting on a plethora of unofficial programming, Davila is looking forward to welcoming outsiders and insiders alike to the Jerome during the multi-day spread of affairs.
"The planning that Food & Wine has done in terms of limiting capacity and being ultra-responsible is phenomenal, and a lot of Jerome's and other local restaurants' unofficial programming happens around the Food & Wine official programming," Davila said. "We're all planning longer parties with less attendees and doing as many things outdoors, so people can go to more events." 
Jerome will host community, consumer and media-exclusive kickoff events on Thursday, such as the ACRA launch and the 2021 Food & Wine Best New Chefs party. All weekend, the hotel will be a hub for the Lexus Driving Experience, where passholders and local residents can test drive the newest high-performance Lexus models, and, taking place in Jerome's front garden each day, Grey Goose Vodka will present midday tastings of its new botanical line.
Some of Hotel Jerome's unofficial events include: the Fish House Live competition, a cooking competition based on sustainable fishing that will be broadcasted from the Prospect; three private "chef's table experience" seatings with The Aviary, an award-winning cocktail bar based out of Chicago, Illinois; and complimentary tastings of Stranahan's Colorado Whiskey — the first Rocky Mountain single malt — with Head Distiller Owen Martin. 
"With all of our unofficial programming that we're doing, we're going more for an experiential rather than a strictly product-driven experience," Davila said. "Everything has some sort of purpose besides just the brand." 
Timed perfectly around this year's Food & Wine, Davila is excited to announce Jerome's newest addition: "Felix Roasting Co." The design-forward coffee shop based out of New York City is stationed next to the hotel's lobby and will debut this weekend. Following its launch, Felix at Jerome will be open to the public from 7 a.m. to 2 p.m. daily, according to Davila. 
By focusing on the experience rather than the product, Davila explained how this year's Classic is more consumer-based, rather than trade and business-based, which increases the importance and role of local hospitality.
"A lot of the 'Best New Chefs' and 'Top Chefs' will be staying here at Jerome, and so there will be lots of energy," Davila said. "I'm excited to welcome two generations of Best New Chefs, who are so looking forward to this — and they actually finally have a chance to do it, and we're the place where they're going to celebrate." 
In addition to the Food & Wine official programming — which includes seminars, wine tastings and cooking demonstrations — held at the central Grand Tasting Pavilion in Wagner Park, as well as other various venues around town, a number of local restaurants and venues like Hotel Jerome will also be hosting special wining and dining experiences throughout the weekend. 
One of these events happening for the first time this year is the Food & Wine Classic in Aspen Dine Around, presented by S. Pellegrino. The Dine Around teams up local Aspen chefs with some of the top visiting names to create a special menu for festival attendees and locals to select while dining at Aspen restaurants. Participating restaurants include Casa Tua, Dante Aspen at Chef's Club, Meat & Cheese and Prospect at Hotel Jerome. 
"I think the Dine Around serves two purposes," Davila said. "It's to showcase some of the past winners of 'Best New Chefs' within some of the restaurants of our community and also to be as responsible with COVID as possible, spreading people across various places rather than just having one or two larger events." 
Jerome's Dine Around dinner event takes place on Saturday and features Top Chef winner and star Brooke Williamson, who has been working alongside Jerome's chefs to prepare a "delicious" three-course menu that will be available to anyone who comes to Prospect during the Food & Wine weekend, according to Davila. 
The collaboration between visiting and local chefs is similar among the other restaurants participating in this new Dine Around addition to Food & Wine. Casa Tua has been working with Andrew Zimmern, Dante with Kwame Onwuachi and Meat & Cheese with Claudette Zepeda. 
While more additional programming — ranging from exclusive, private dinners to communal presentations — was planned to promote greater social distancing, the spread-out setting of the 2021 festival carries a silver lining: It allows for Classic attendees and exhibitors to engage with the outstanding culinary culture that characterizes this town, and arguably on a more intimate level than previous years, Davila pointed out. 
"The concentration of culinary quality in this town is tremendous," he said. "So drawing people to these amazing restaurants — people who are interested in Food & Wine versus just interested in coming to Aspen — is an opportunity to shed light on all of the great things happening here as a culinary destination."