Snowmass Village will play its part in keeping Colorado at the forefront of an exploding craft beer scene, as the town kicks off summer with its brew rendezvous this weekend.
In its fourth year, the beer festival is becoming a summer staple in Snowmass, drawing a mix of more than 1,000 locals and tourists alike.
"It's becoming more and more one of those true Snowmass festivals, much like the balloon festival or the rodeo," said Sara Stookey, public relations manager for Snowmass Tourism. "I think we'll have it for a while."
The event sold out in 2017 and 2018 and was on track to sell out this summer as of press time, said Ben Reisler of the Denver-based Two Parts group that's hosting the Snowmass festival.
Of the festival attendees, Snowmass Tourism director Rose Abello estimated that about 60 percent are visiting from out of town and 40 percent live in the valley.
"I think the community has kind of bought into it," Reisler said, noting its affordability at $35 for general admission on Saturday. "It's kind of been an easy sell since then."
If Colorado's thriving culture of craft beer is any indication, there is a microbrewery-loving market for the Snowmass festival, which brings more than 30 brewers from across the state.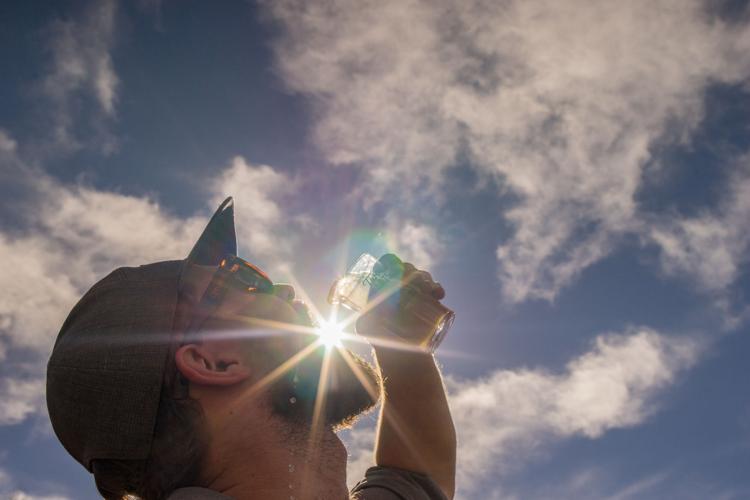 While there is no way to quantify exactly how many beer festivals occur throughout the state on an annual basis, Colorado Brewers Guild executive director Andres Gil Zaldana estimated there are more than 300 per year. A nonprofit trade association that works to promote and protect Colorado's craft brewing business, the brewers' guild represents the majority of the state's 400-plus licensed breweries.
Colorado boasts "a very long and storied history" of craft beer, Gil Zaldana said, beginning with the inception of Boulder Beer Company in 1979. About a decade later and into the '90s, a wave of breweries and brewpubs came on the map, including Wynkoop Brewing Company, Odell Brewing Company and New Belgium Brewing Company.
The craft beer scene in Colorado started to skyrocket in 2012, jumping from about 120 breweries and brewpubs to the more than 420 that exist today, Gil Zaldana said.
From a national perspective, "Colorado has always been the vanguard" of the craft beer movement, he said.
Colorado ranks fourth among the number of craft breweries per capita, rivaled only by the likes of lesser populated states such as Montana and Vermont, according to data from the Brewers Association.
"As far as [beer] festivals go, festivals are very important for new breweries," Gil Zaldana said. "It's a key exposure channel for them."
Bill Johnson of Capitol Creek Brewery, which will return to the festival this weekend for its second year, echoed this sentiment: "It's great for brand development and marketing. … For some people, they're trying our beer for the first time at this festival."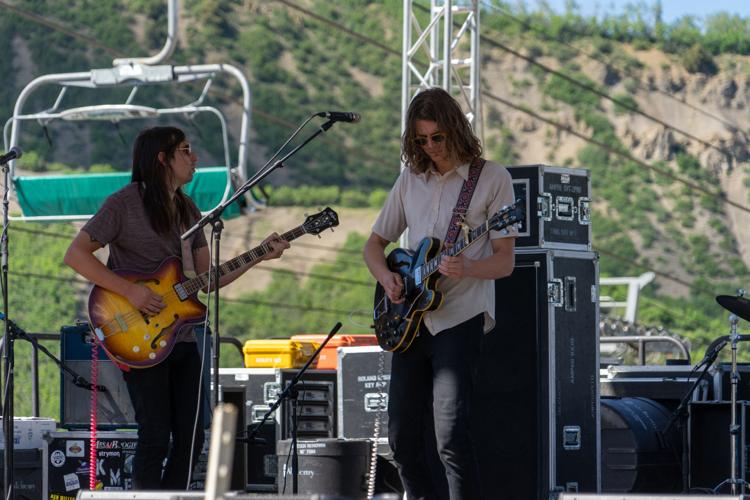 Johnson, who opened Capitol Creek Brewery in Willits in May of 2017, added that through their presence at the festival, the business received lots of feedback, most of which was positive.
Other local favorites that will be on tap at the festival, happening on the Snowmass Mall from 4 to 7 p.m. Saturday, are Aspen Brewing Company and Roaring Fork Beer Company.
New this year are a launch party at Base Camp Bar & Grill on Friday night as well as a VIP component that includes a tasting in Base Village and early admission to the festival on Saturday. Like last year, a series of beer pairing dinners also will take place at a handful of local restaurants Friday night.
Also happening this weekend is the 24-hour Ragnar Trail Relay and Snowmass' free concert series on Fanny Hill, which will commence alongside and after the beer festival Saturday.
For at least the past 15 years in Snowmass, this weekend has marked the town's start to summer, with the Chili Pepper and Brew Fest spanning 2004 to 2012, followed by the three-day Mammoth Festival from 2013 to 2015.
Buy your tickets early, ride RFTA and visit snowmassbeer.com for more.