Snowmass Tourism on Monday released its full lineup for this summer's free concert series. The first of 11 consecutive Thursday concerts will kick off this week. A bonus concert in place of the annual Deaf Camp and Benefit, called Rock for a Reason, will take place on Saturday, July 13. Nonprofits from throughout the Roaring Fork Valley can advocate for and promote their organizations as part of the inaugural event.
The Aspen Camp of the Deaf and Hard of Hearing are again the beneficiaries of profits from alcoholic beverage sales at the Snowmass Concert Series.
Also new this summer, patrons can purchase a $10 reusable aluminum cup aimed to help to minimize waste. Cupholders will receive $1 off the cost of refills.
In its 28th year, the 2019 Snowmass Free Concert Series will feature musical genres including country, reggae, indie, folk, R&B, jazz and rock. A full rundown of the 2019 lineup can be found below. All shows begin at 6:30 p.m. Visit gosnowmass.com for more.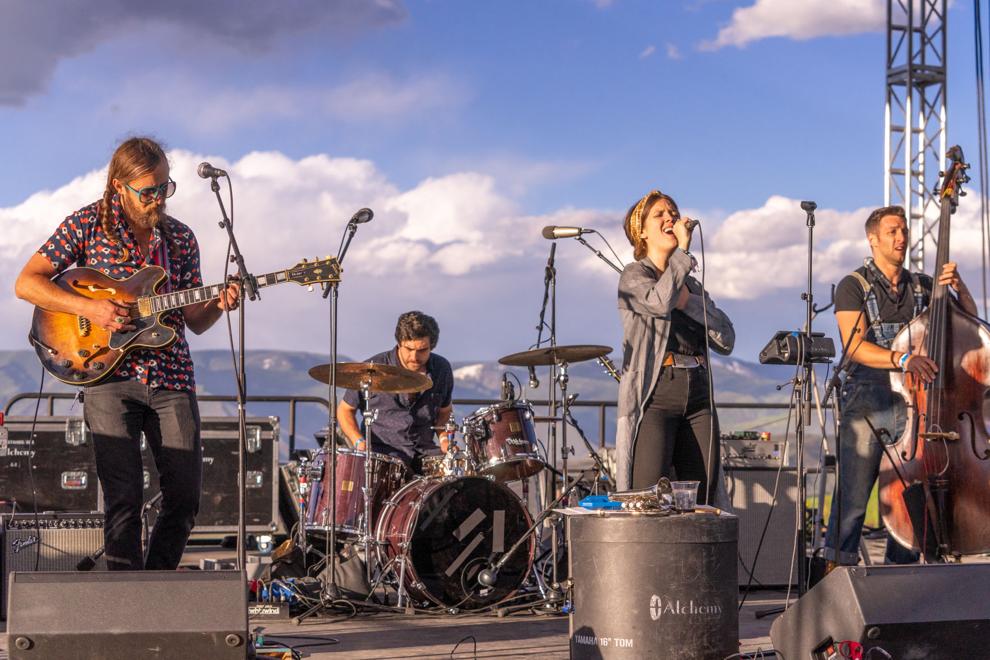 Snowmass Free Concert Series lineup
Thursday, June 13 - Seranation (reggae-rock) in conjunction with
Cochon 555's Rustic Grind event
Thursday, June 20 - Whitacre (bluegrass/folk/indie rock)
Thursday, June 27 - Orquesta Akokán (mambo/son Cubano)
Thursday, July 4 - Here Come The Mummies (Jazz/Funk) in conjunction
with Snowmass' Fourth of July community celebration
Thursday, July 11 - Hazel Miller Band (jazz/blues)
Saturday, July 13 - "Rock for a Reason: The Greatest Hits on Earth –
Live!" presents Spectrum of Soul featuring Skip Martin (formerly of Kool & The Gang) and special guests R&B/funk/jazz
Thursday, July 18 - Satsang (soul/folk rock/hip-hop) in conjunction with
Yoga on the Mountain
Thursday, July 25 - The Lao Tizer Band (jazz/rock/jam band)
Thursday, August 1 - McKenna Faith (country)
Thursday, August 8 - Scooter Brown Band (country)
Thursday, August 15 - The Samples (reggae influenced rock/pop)
Thursday, August 22 - New Orleans Suspects (New Orleans funk/jazz)