Over its long history, the Wheeler Opera House has played host to some of the world's most talented musicians, singers, actors and comedians, but none has ever been more warmly received then the budding performers who will grace the Wheeler's venerable stage over the next two weeks.
None older than about 14, these young thespians may lack experience, but they'll more than make up for it in enthusiasm and charm, and once again the packed houses will applaud wildly after every scene, just like they do every year.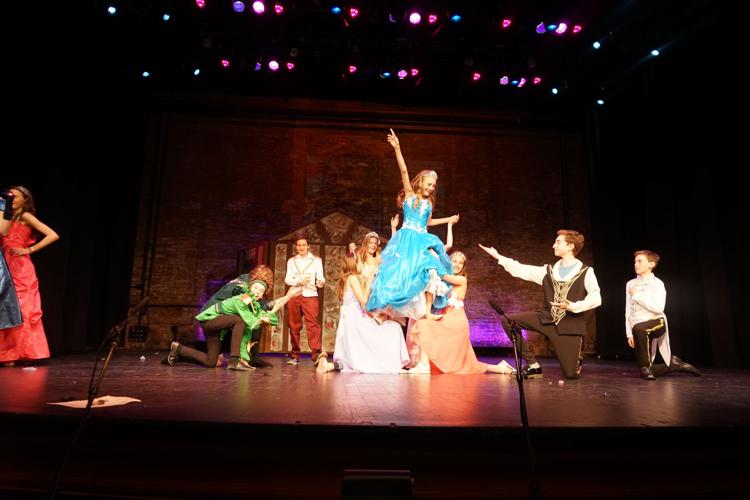 They're part of a tradition at two local schools, Aspen Country Day and Aspen Community School, that dates back to the 1970s and gets every student at both schools involved in staging original musical plays on the grandest of stages. And this time around, both productions find themselves with circumstances that will make the applause even louder.
First up is Aspen Country Day, which will be producing "Framed," a play written by the school's eighth-graders that runs tonight (6 p.m.) and tomorrow night (5 p.m.). It will mark the 41st ACDS musical overall and the 20th directed by Marci Sketch, the school's longtime drama teacher, and at some point over the two nights, all 264 students, from pre-kindergarteners on up, will be on stage.
"The concept of the play is that everybody in the school participates," said Carolyn Hines, the school's director of communications. "Although there are opportunities for everyone who wants to to shine, it's really about everybody having that experience of being up on stage."
The plot concerns some students who become the main suspects in an art heist and have to clear their own names. In pursuit of the missing art, the students uncover a deeper meaning to art and life. It's a tale that was dreamt up and created by the eighth-graders, who each year take on the challenge of writing a play that gets everyone involved.
"They come up with the concept for the story, and they come up with ideas for dances, music, original lyrics and a plot line for all the other grades to be participating in the play," said Hines. "They get up and put on a great show for the whole community. It's an amazing tradition that we just love."
Aspen Community School will move in to the Wheeler next week for rehearsals and will present their own original musical, a new take on Rudyard Kipling's "The Jungle Book," May 2-3 (7 p.m. both nights). It'll be another fantastic ACS production, but expect it to be just a little bittersweet. It'll be the first school musical in forever without longtime teachers Annie Teague and Chris Faisson, and it will be the last for the school's principal of 32 years, Jim Gilchrist, who will be retiring at the end of the school year.
"It's hard. I mean, they were giants," said Gilchrist of Teague and Faisson, both of whom passed away in the last few months. "Day to day everything's going great, but I think in everyone's collective heart and psyche, it's been a challenge."
As for Gilchrist himself, he admitted that knowing it's his final musical has made the process somewhat sentimental, but he's excited for the next chapter in his life and is staying focused on what matters most, and right now that's getting the students ready for the shows.
"The biggest value that comes out of this is the idea that working hard with other people is how you do something amazing," he said. "Yeah, individuals can accomplish great things, but really big things mostly are done by people rolling up their sleeves and saying, 'We're going to make this happen.'"