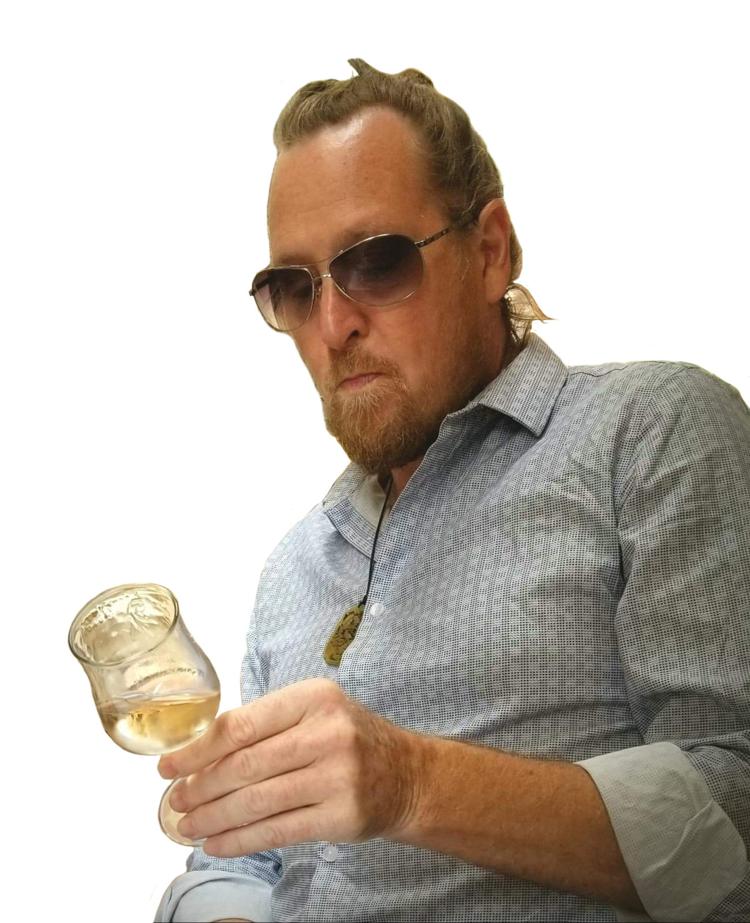 Chardonnay has been piling up in my tasting queue lately, so it's on my mind. Some interesting ones too. I don't always drink chard, or write about it too often. Lo, I went a little crazy and drank a few last week. 
I figured that the wake of the X Games – its spinning and roaring revelry safely in the rearview mirror for another year – would be a fine time to write about "America's Wine." 
While the "ABC Club" (Anything But Chardonnay) is gaining ground (not unlike a boardercross racer screaming from behind to pass a heap of crash-strewn competitors just before the finish line), chardonnay is still clearly the queen of whites. 
And since we all know what follows X Games (essentially its own television movement built to fill the end-of-January void), I'm gonna think about the Super Bowl. Two words: Tom Brady. Perhaps you watched the AFC Championship game two weekends ago. Did you see the camera pan to the New England Patriots quarterback at the same moment a pack of wild Kansas City Chiefs did a group pelvic thrust in the end zone after a go-ahead score? Bad move. As they prematurely celebrated (as if they were already drenched in Champagne and out at "tha club") the Dark Lord just watched, from deep inside his dark trench-coat-parka, staring ahead with gleaming-coal eyes. 
Chardonnay kind of does that too. The queen glaring at her king, while peering down at any lesser would-be varietal contender who dares to enter the fray, hoping to party like young-buck rockstars at the wine industry championships. Damn it. "Why can't grenache blanc or trousseau gris win just once?" people cry.
Luckily for us, just as the Dark Lord's graceful, confident stance in the pocket – his angular body standing tall to lace bombs to his gangly Gronk and bearded Edel-man – never gets old, so too does an evolving class of select chardonnays.
For a sometime member of the ABC club, I've been scoping out the other team lately. And part-time fans do jump on the bandwagon come "title time." I have some great notes this week on seriously sexy chardonnay. 
One place from which you may not think to supp' your chardonnay stash is southern Italy. This area of Italy, the foot to the boot, normally makes us dream of Greco di Tufo or carricante. But chardonnay? Come on.
Librandi "Critone" chardonnay comes from the Val Di Neto I.G.T, located in Calabria at the ball of the Italian big toe. The pivotal ponte-a-pied off of which all of those numerous famous Super Bowl passes were launched. Val Di Net is not a D.O.C., but this wine is crisp, mature, complex and classy. Kind of like the Dark Lord. In a bit of playbook trickery, Librandi sneaks in a thimble full of sauvignon blanc to make the execution even tighter. Sound familiar? Bright green apple, pear and flinty minerality make this wine shine like the Lombardi Trophy. You may at first not think chardonnay, but then that old feeling settles in: the face of a familiar February friend. 
Le Domaine d'Henri "Troesmes" is a newish release from the guise of Michel Laroche. The single-block chardonnay from within the premier cru vineyard Beauroy at the heart of Chablis is now in its third vintage. I tasted the 2015 – the first release – and found it to be not your everyday Chablis. Rather than that straight-ahead citrus and oyster shell drive, the kind of smash-mouth ball the Dark Lord delivers, the Troesmes adds seductive floral aromas, bitter grapefruit zest and minerality to an herbal element not often found in similar Chablis-grown chardonnay. It's as if his better half just entered the room, bringing him new clothing and accessories in a bag from Jeffrey's on 14th. Furthermore, this wine has been mentioned among the most compelling wines you could be drinking right now. That is sexy. Sexy like six rings sexy. 
FEL Chardonnay Anderson Valley 2016 is that long, exhilarating winding drive up Highway 128 into Mendocino County, guided by the Dark Lord like he directs a gallant late-game touchdown march. This wine straightens those curves, with a no-nonsense west coast Chablis character, rising out of the working class like the d'Henri Chablis, like the Dark Lord and his appointments. The Fel bothers with no haberdashery of butter and oak; the wood is tempered by the use of 20 percent new, the remainder from two- and three-year-old barrels. The effect is a perennial all star that is zippy, clean and acidic with more hits of white peach, lemon and fresh apple-pear than a rookie wide receiver's twitter account; coming off like it neatly picked up 15 yards on a third-and-six. 
And while we're in far-flung Mendocino, consider the Long Meadow Ranch Chardonnay Anderson Valley 2016: the "heir apparent." Bolstered by their recent stunning acquisition of the iconic Stony Hill property and brand in Napa (S.H. being known for their cold-climate Spring Mountain chardonnay wizardry – again, like the Dark Lord), LMR is headed for more future success (repeat: like the Dark Lord). 
Richness, core minerality, youthfulness, floral aromatics, crystallized lemon and pear fruit mark a wine that portends to age gracefully for a decade. Seventh ring of Heaven. And smells like the Dark Lord's locker, I bet.
Whoever wins the silly game, you can be at your best if you ditch the Bud Light and pick up a few bottles of surprising super Sunday chardonnay.
"2-52. Green 18. Ten-Huttt!" Cheers! Remember: Wine reveals truth.          
Drew Stofflet lives in Carbondale. Correspond with him at drew.stofflet@gmail.com