There are a few places in the world where the conditions align perfectly to make different liquors, such as the Duoro Valley of Portugal and the wine grown in the rocky hills of Napa or France. Likewise it takes a combination of the right soil, elevation and weather for Blue Weber to become what we know as tequila. Just two hours east of Guadalajara, in the highlands of Jalisco, the perfect confluence of conditions comes together in Atotonilco El Alto.
Atotonilco, meaning "place of hot waters," is named for the hot springs that bubble up just above the town and then join a creek as it flows right through the heart of the town. Called the Taretan Springs, legend claims that the waters have healing properties. This means there is a water table beneath the surface, extending through the region. Combined with the arid, volcanic soil that nurtures agave, it is no wonder that the Don Julio, Patron, Siete Leguas and Suerte Tequila distilleries are found here.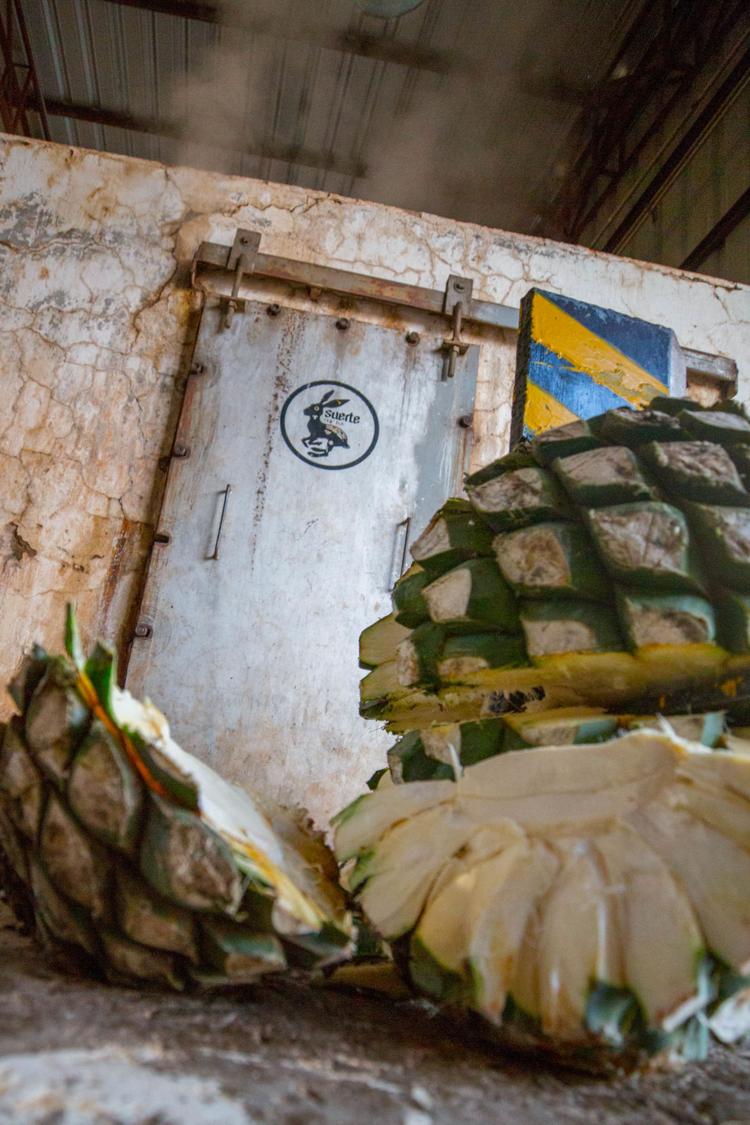 The town itself feels like a step back in time. Like all European and Hispanic cities, it grows outward from a central square with a church that towers above everything else. At night the square comes to life with live music, churro carts and people of all ages gathered. During the day the market adjacent to the square bustles with shoppers looking for local produce. The narrow streets wind toward the hills with brightly painted stucco walls.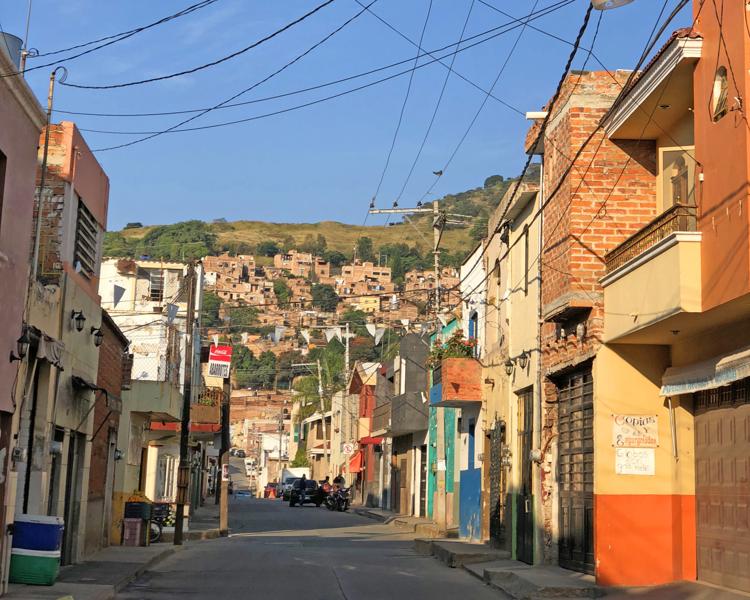 As you exit the narrow, winding streets, hemmed in by those stucco walls, you get a view of the red soil of the valley walls sloping upward. Every inch of soil has been neatly manicured into rows of massive agave plants. Often confused with a cactus, probably due to the spikes on its leave, the agave is, in fact, a desert succulent. Due to the cooler climate, agave mature slowly here, taking up to eight years. When they are finally ready to be harvested they can be six feet tall and weigh up to a few hundred pounds.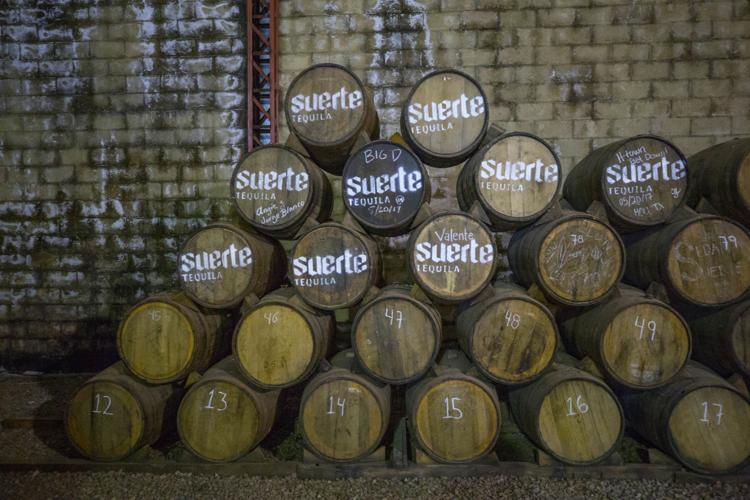 Once harvested, the hearts of the agave, or piñas, are cut and thrown into an adobe oven, or horno, where they cook for 52 hours to break down the sugars. Once ready they are then crushed to release the flavors. At the Suerte Tequila distillery, this is done with a two-ton volcanic stone called a Tahona that slowly spins over the crushed piñas for 16 hours.
The result of this slow craft process of production is then transferred to vats for fermentation using the local waters. Or it goes into charred oak barrels if the tequila will be aged for more than three years to become an extra añejo. Almost every step feels handmade, from harvest to crushing. From the balcony above the Suerte Tequila distillery you can see agave for miles in every direction that will all become tequila some day.