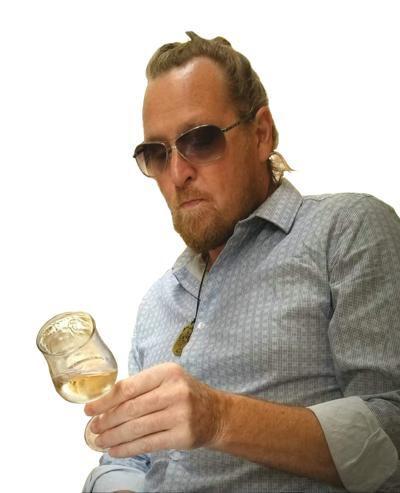 Catch your breath...then more wine festival!
Had enough of the Aspen Food & Wine Classic vibe? That's like asking an "influencer" if they've had enough rosé. If your answer is "no," don't fret, there's more. Much more.
Do whatever it takes to decompress (e.g. sober up) from the Aspen Classic, be it a spa day, a long nap, or maybe a paddle down a chilly swollen river. Take a slow hike to snowline and bury your head in the pow. Just get refreshed.
Then get ready to roll, for the Colorado summer food and wine festival circuit is now in full swing. There is an event of some magnitude planned for every weekend from now until the end of September. That's an awful lot of swilling whilst talking, munching on foodie-treats and rubbing elbows. You can bet that not all of these have the pedigree (and attached long-winded debauchery) of our own Aspen Classic. But some actually have, um, good old fashioned charm.
I have once again picked out my favorites, based mainly on locale, scenery and of course, charm. Don't expect to drink $8,000 Champagne pours out of a gold-leafed crystal. Do expect to have a ball, and get a little dusty!
Hot on the heels of the Aspen Classic is the Telluride Wine Festival, which will convene for the 39th season next weekend, June 27-28. Take part in seminars, demonstrations and dinners under the gaze of the peaks that surround this magical box canyon. Stroll through the vibrant streets and shops of the mining-turned-ski town — one of the mountain West's most beautiful settings — in said box canyon, glass in hand, during the wildy casual Saturday afternoon grand tasting. Quaint and charming enough for you? The wine producers presenting is impressive: including some of my favorite West Coast wineries. Though billed as a "wine festival" the food side of life has inevitably crept in. The organizers of this 501-c non-profit event donate much of the proceeds to the local food-producing community and to endeavors such as immersing children in the culinary arts. FInd more here: telluridewinefestival.com/
Just over the mountain from Aspen — but nearly a day's hike or drive away — is bucolic Crested Butte. What better time to visit — whether if it's your first or if you can recall the days of town-sanctioned naked spring skiing — than the weekend of July 24th-28th, for the 10th annual Crested Butte Wine + Food Festival. Intimate and informative, scenic and sensorial, the event takes patrons on a journey through seminars, brunches, lunches, winemakers' dinners, a Saturday grand tasting and — new this year — a reserve tasting. Sit back and watch the alpenglow recede from Mount Crested Butte as you imbibe and fill your senses. In the same spirit of Telluride's mission, this festival implores you to "Eat-Drink-Give," as it is a fundraiser for the Crested Butte Center For The Arts. I like it: drinking (and eating) with a cause. Bonus points if you hike or bike to it! Particulars here: cbwineandfood.com.
Due to major congestion at the end of the calendar season (happens every year) I'm skipping straight to the last two weekends. Perhaps this will give you time to decide, as each of these events merit your attention.
Stay close to home the weekend of Sept. 13-14 to experience the Snowmass Wine Festival, held quite discreetly in and around the Village. The weekend is concise with just events on Friday and Saturday: It kicks off with an Argentinean-themed wine dinner at the Viceroy and ends with a Saturday afternoon grand tasting. DJ sounds will fill the air, while a competing silent auction attempts to fill the coffers, which in the same spirit as above, will be then divvied up and distributed to nonprofit benefactors throughout the Roaring Fork Valley and beyond. One note here, I found information on an "official" Colorado website announcing that this festival is going to be held the following weekend. Best use this as your guide: www.snowmasswinefestival.com/.
And wisely, the final weekend, Sept. 19-21 has only two, instead of three at once.
Every year, the fledgling — yet venerable — Colorado wine industry convenes to crown a grand prize for the "Wine Of The Year", and to let the word out. The secret being that wines from Colorado's Grand Valley and North Fork Valley (and beyond) are really good. Why? Sun, of course. Geology? Check. Ever been to Spain? Looks similar. Dry climate? Check. Less pests, less mold and mildew meaning less invasive chemical farming. Plus, did I mention, the wine is really good. See for yourself at the festival that USA Today named their number one "BEST WINE FESTIVAL" as you sip, stretch and sip, paint and sip or bike and sip. Or simply sip. Don't forget to drink water, and make sure you sample plenty of the amazing food on offer while touring wineries and during the Saturday afternoon grand tasting. I had the privilege of attending several of these with the beloved Kevin Doyle (RIP) of Woody Creek Cellars (RIP) and have many fond memories. The scenery is stunning. The vibe is chill. Find out more here: coloradowinefest.com/.
And finally, the Colorado wine festival to end all festivals, literally, as it is the last of the season: Head on down to the rustic gateway to the San Juans for the Lake City UNCORKED Wine and Music Festival, held on Saturday, Sept. 21 . It's Colorado-outdoor-hip to say: "Enjoy a spectacular weekend of hiking, fly fishing, and this family-friendly festival," but in my experience, it's just as much about the boot-stomping, dust-kickin', wine-swillin' music, drinks and revelry. From Champagne to rosé to Chianti, over 100 wines will be poured while the country-twang'd sounds of bands like Cash'd Out and Mo'Champipple And The Meso Horns belt it out. You can't resist: lakecityfestival.org.
Pack your wine-festy kit and get out there!
Cheers! Remember, wine reveals truth.
Drew Stofflet lives in Carbondale. Correspond with him at drew.stofflet@gmail.com