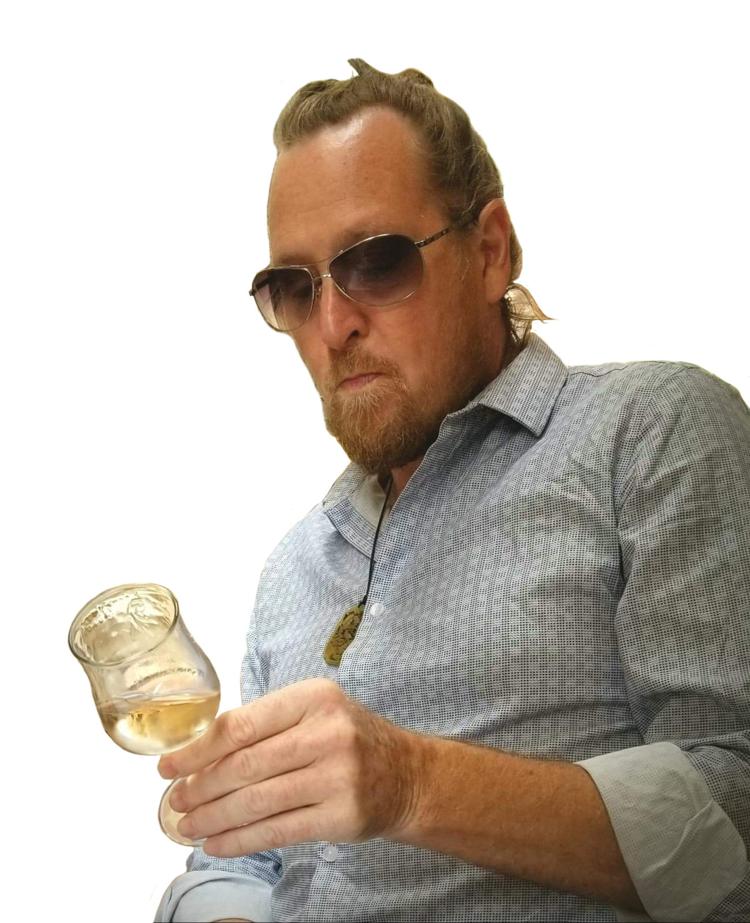 I drove to the Alexander Valley from Healdsburg this week under dark, brooding skies with a building atmospheric river on the rise. The west face of Mount St. Helena rising 4,000 feet above was coated in snow, with definitive white chutes like tendrils dropping off the summit, looking more like northern Italy, Austria or Switzerland than northern California.
I was traveling to meet with father-and-son team Dom and Matt Michael, who together make and promote their new Baldessari Wines. Dom made a career of wine equipment sales. Now retired, he focuses on the business side. Matt, a winemaker for Robert Young Estate Winery, handles the winemaking. This is done at the rural, bucolic, picturesque Robert Young winery. This iconic Alexander Valley estate lies at the base of the Mayacamas mountain range, which separates Napa and Sonoma.
Young rose to fame as a farmer and winemaker, known for advancing the Wente chardonnay clone into his own version. These vines cover this gorgeous, hidden swath of wine country, appearing in such wines as Jordan and Garden Creek.
Dom and Michael use exact sourcing to start their process. Their pinot noir comes from two warmer-climate Russian River Valley vineyards on the east side of the sprawling A.V.A. Their chardonnay comes from the San Giacomo vineyard in the equally spacious Sonoma Coast A.V.A. Their syrah comes from Bennett Valley, between the south end of Santa Rosa and the Kenwood area.
The 2015 Baldassari Chardonnay Sonoma Coast San Giacomo Vineyard is an example of Matt's knowledge of this grape through his day job at Robert Young. While Young's house style may be known as big, the Baldassari is less, with a warm spice complex, supple structure and bracing apple/pear fruit comfortably knitted in.
The 2015 Baldassari Russian River Valley Pinot Noir comes from a part of the A.V.A. that is warmer and known for some of the region's bulkier wines. This wine is not those. When I first tasted it, it was full of aromatics, berry goodness and brimming with acidity; as it should for a wine lovingly hand made from grapes that were well tended and picked at a good time. Six months later, it was nice to catch up on this wine's evolution. The aromatics have toned down – less floral or perfume, given way to a deeper richness – but still balanced. Incredible value under $30 per bottle.
The 2016 version has structure and tannins, though it's early in its fruit maturity. An hour after opening, the wine begins to show us what is coming.
The 2015 Bennett Valley Syrah Nolan Vineyard is gorgeous; maybe a bit of a vintage anomaly. But it cautiously proceeds with balance. It is plump, round, creamy and rich, not too ripe; beautiful layers without the burden of alcohol. Tannins and spices figure nicely into the wine.
As this wine has aged properly enough in bottle to use as a template for me – having first tasted it eight months ago – we see how the 2016 could evolve from its tighter style. The 2016 bottling appears leaner, thinner. Just as with the pinot noir, the flavors of graham, regional berry and plum emerge. Forty-five minutes pass and the body starts to fill.
The deep green of rainy February is made even darker by streaked skies, as a heavy Pacific storm streams into the expansive Alexander Valley from the west. We are left pondering what blessings may come.
We moved between the new Robert Young Scion House tasting gallery (where we sampled Robert Young's own beauties and took in the views) and the old winery barn tasting room, where we had our second go at the Baldassari wines.
The brand new tasting room overlooks the expanse of the chardonnay-festooned valley below. The price tag for this project was $3.5 million, and it's another of the new wave of wine country's awe-inspiring architectural jewels, replete with space, design and breathtaking views.
The old barn spot (although a fancy wine-country architectural barn design by its '90s standards) is literally a mousey corner and front counter. There are cool inlays of soil samples under glass and old display maps of vineyard blocks behind the counter. White wooden bookshelf-style racks hold a few old large-format bottles. A pair of unsold winery ball caps hang around. It whispers of a bygone era of the evolving wine country.
Standing here, I feel that time gone by. I can remember all of the couples and old people standing here, curious and eager to try these iconic wines of lore; proud to have navigated the wine country "front country" to reach this gem hidden in the back ways and byways, long before the time of Google Maps.
  I am left a little emotional, a sadness as the decades of real discovery in wine country have passed. Now it's all about social media and major publications like Forbes or some glossy travel magazine telling us what are the hippest, hottest tasting rooms (because Amy Schumer or Lady GaGa or some other celebs were piling in last weekend).
And you don't really have to think about it; just hit start and follow the voice. Every winery now has a tour guide, a personal somm (not really a somm, but someone who is adept at reading a script for four wines and making you feel good about yourself so you'll buy). They all have the same haircut and speak the same lingo.
I'm floating (in the words of Bono) in "Another time, another place."
To another philosophical wonder that the introspective contemplation of wine as metaphor provides.
Cheers! Remember: Wine reveals truth.
Drew Stofflet lives in Carbondale. Correspond with him at drew.stofflet@gmail.com