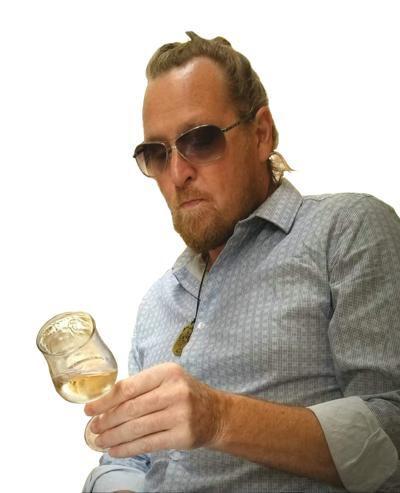 Another season has come and gone, and sadly, all good things must come to an end. I'm talking about both a winter and spring full of turns, as well as glasses runneth over with seasonal hearty red wine. Surely as you may sneak in a few human-powered bowl laps or remote backcountry summits, it's also still possible to have your cabernet cake and eat it, too.  
Just don't tell the marketers. They want you to drink rosé, rosé … and, well, more rosé. As evidence, my pile of weekly shipments just keeps growing, like an early season mound of man-made snow piling up next to the snow maker, ready to be moved around and made useful. Same for my mountain of pink. Soon, I will drink through the wall of rosé I've been building. In truth, I have made great strides, with pictures and notes to prove it. But the boxes keep on coming, with no end in sight.
As far as trends go, I think it is safe to say that rosé is here to stay. Since wine became "basically hip" (about six, eight or 10 years ago, depending on who you ask or where you get your information from), it was bound to roll out the pink carpet. Can you blame them, the marketers? Pink is just so ... pink. And there is no shortage of newfangled bottles that look like they should be full of perfume, whiff the pictures and engravings of roses all over the bottle. I was jokingly fingering a garish plastic rose on top of one bottle on a stack display, and the wine guy said: "It's actually pretty good!"  Then why the awful, superfluous packaging? A rosé by any other name...   
There is another type of wine lurking, that somebody wants very badly to be trending. No, it's not orange wine. They tried to push that, but nobody was buying (well I was, at least). Orange wine was too archaic, too savory, too rich, too woody and raisiny and sherry-like and too weird for most. Basically, it wasn't pink enough. 
So the Northeastern Italians and Slovenians just over the border beyond the Gorizia River have it all to themselves. Too bad. It's mostly good.  
What is next after pink, orange, blue (remember that minute-long fad)? The answer is yellow wine. Not unlike the husky-snow of Zappa's winters past, yellow wine is a dirty little flower hoping to find its way into your wine rack and work its way into your aching little wine heart.
Problem is, yellow wine is more than just a little dirty. If you like that, you're lucky.  
Somewhere between nappy hipster-beard and yeastly nether regions comes yellow wine. The secret to yellow wine is not topping barrels, avoiding the common winery practice of adding more wine to evaporating barrels to avoid spoilage. 
Instead, yellow wine invites oxidation and letting a bacterial bloom run amok, before reeling it in at just the right time.
The protagonists of vin jaune allow the bacteria-laden yeasty film "flor" to build on the surface of the aging wine, creating savory, umami characteristics. Say goodbye to your crisp clarity. Say hello to wine that looks like cream of mushroom soup as it ages. When it arrives to your awaiting nose and palate, it has all the bounty of aldehydes (acrid tasting fouled yeast) and sherry-like flavors (a lot like concentrated cat pee). 
Welcome to the new world of wine. So new, it's like drinking out of a dank cask in the middle ages. Perfect for your offseason Game of Thrones watch parties, when you and the last two people left in town drown season-has-ended sorrows in this grog of curdy spittle.
Seriously, the onslaught of "natural wines" pushed at us (by young somm types from New York City) was bad enough; but this, this is going to take a miracle cure. 
I have hope, though, because one old-world yellow wine is actually on my go-to list.  
Domaine Courbet grows biodynamic fruit and produces regionally specific varietals of organic wine in France's Jura appellation d'origine contrôlée, which lies between Burgundy and the Swiss border. 
I am loving their trousseau — a plucky light red with depth and charm — like a late season dance down the Big Burn, alone except for the sun's rays. They make excellent old-world white wines from Jura, including Chardonnay and Savignon (not Sauvignon Blanc, rather similar to Gewurztraminer). Harvesting much riper Savignon grapes late in the season — to incur botrytis and begin the bacterial flora — and then aging under a veil of flora in Burgundy barrels up to six years births vin jaune, or yellow wine. The Domaine Courbet Château Chalon "Vin Jaune" sports all of these creative biological quirks and is released seven years after picking. 
But, alas, in the words of the store guy, "It's really good." Try it if you dare! It may put hair on your chest, making you look like that tattooed ogre on the television.  
Happy offseason. Don't eat the yellow snow.
Cheers! Remember: Wine reveals truth.
Drew Stofflet lives in Carbondale. Correspond with him at drew.stofflet@gmail.com