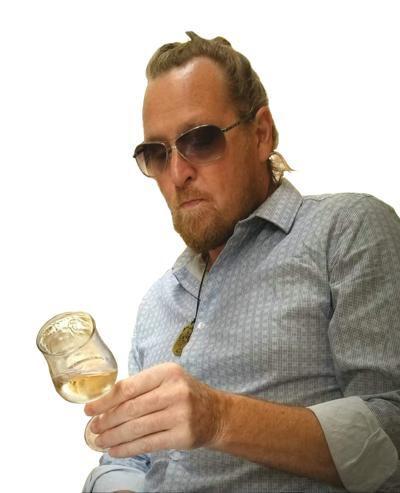 Midsummer is a time to hold your position and take stock; the sun is high, but waning, the creeks are still churgling along at peak level, wildflowers are six feet tall, maybe double-overhead in places. Mushroom lovers are delighting in this year's bounty, from boletes to chanterelles, take your pick.
There is still time for glorious afternoons drenched in sparkling wine. Consider a spectrum of Italian, maybe arranged not by color, body, or style, but in a geographical lineup moving from west to east across the high country and rolling hills of northern Italy. Just as most of these wines grow in the shadows of the mighty Alps, so too does Italian sparkling wine rest in the shadows of the worldwide sparkling wine market, behind the French juggernaut, from Alsace to Champagne, Limoux, the Loire and beyond.
But Italian sparkling carries a small production mindset (beyond the mass produced gurgle of prosecco), a sufficiently marginal climate and — especially in the case of Franciacorta — a good bit of pure limestone with which to properly enrobe a world-class sparkling wine in the essentials; acidity and minerality.
Let's begin in the northeast, in Piemonte; a region as rich in wine history as any, giving us Barolo, Barbaresco and Barbera. Going back around two centuries ago, Enrico Serafino first experimented with method Champenoise wines in the Roero. Known as "metodo Classico" in Italy, these wines — originally made from moscato — became a template for the DOCG known as Alta Langa, which today boasts a wide range of classic sparkling wine made from barbera, nebbiolo, pinot noir and chardonnay. Serafino is one of only 18 producers in Alta Langa, making a brut, brut rosé and a "zero dosage" with no added sugar.
The 2010 Enrico Serafino "ZERO" Brut Nature Alta Langa is ageworthy. When the cork flies, a full-bodied, extremely dry wine emerges. A fine display of freshness and a persistent perlage (the bubbling effect) points to the high elevation vineyard sources at 1,500 feet above sea level, as well as stellar winemaking. Long lee-time and late disgorgement ("sboccatura tardiva") give depth, richness and austerity. Basswood, honey and ripe white fruit tingle eternal ($52).
Moving east to the plains near Bologna is the medieval center of Modena; one of Italy's most beloved attractions, and source of the world's finest balsamic vinegar. Not surprising, as the region of Emilia-Romagna produces a lot of grapes. The red skins are cooked down in large copper vats to produce the dark, carmely bold cooking staple. Also here, red wine grapes are made into Lambrusco, one of Italy's most ancient wines. Cleto Chiarli has been a leader in small-scale family winemaking since the early 1800s, and today, that high quality is more than resurrected, setting the bar for Lambrusco. These are not your grandparents' Lambruscos: Rather they appeal to a modern, savvy foodie crowd that craves what's "in". Cleto Chiarli, with its all-estate wine, does not disappoint. They make traditional red frizzante wines (lightly sparkling) from the grapes Lambrusco di Sorbara and Lambrusco Grasparossa di Castelvetro in a range from pink and refreshing to rather dark and brooding. Pairings are easy: For pink, like the Cleto Chiarli Brut di Noir Rosé Spumante V.S.Q. NV ($18), think fish tacos. The dark purple, dry and vinous 2018 Cleto Chiarli Lambrusco Grasparossa di Castelvetro "Vigneto Cialdini" DOC ($18) has me dreaming up grilled shrimp and radicchio seared in balsamic and garlic with shaved parmesan-reggiano.
Moving a little bit north and closer to the mountains, we get cool breezes, crisp nights and limestone.
Franciacorta is located at the south end of Lago d'Iseo, halfway between the larger Lago di Garda and Milan, in the province of Brescia and region of Lombardy. It is a land of glacial rolling hills set into the foothills of the Alps. Mountain and lake breezes from the sub-Alps temper the sunny, warm Mediterranean climate. The chardonnay and pinot noir (and pinot bianco) grow in geologically blessed, well-draining soils consisting of gravel, sand and limestone.
Franciacorta was first recognized as an official Italian wine appellation and given its first D.O.C. status in 1967. In 2001 the district created a wine route — the "Strada Del Vino Franciacorta" — to promote its enotourism. As recently as last May, this writer was caught speeding by camera-radar along this route!
Cantine Majolini is located at the foot of Monte Brione in a protected cove-like microclimate, in pure white limestone called Medola, or limestone maiolica. These chalky deposits give Majolini wines elegant structure and flinty minerality. The winery's name is intertwined with these profound geologic aspects.
Cantine Majolini began organic conversion in 2013, and received full certification in 2016. They are committed to high quality winegrowing with low yields, use rigorous standards of selection and practice sustainability. The 2014 Cantine Majolini Brut Franciacorta DOCG 2009 ($38) is a great example of these efforts. It is layered of white flowers, stone fruits, apples and zesty tangerine, with creamy textures, elegant bubbles and a well-defined, charming energy.
Moving just a little bit more north, we head into the heart of the Trento DOC, very close to the mountains. Cantine Ferrari has been making wines since 1902 using metodo classico for indisputable quality from carefully selected chardonnay grown in mountainous zones in Südtirol — Italy that was once Austria. Deep golden yellow highlights, highly aromatic, velvety and with great perlage, the 2012 Cantine Ferrari Perlé ($24) has me all aquiver!
Don't throw the towel in on summer just yet. Cheers! Remember, wine reveals truth.
Drew Stofflet lives in Carbondale. Correspond with him at drew.stofflet@gmail.com