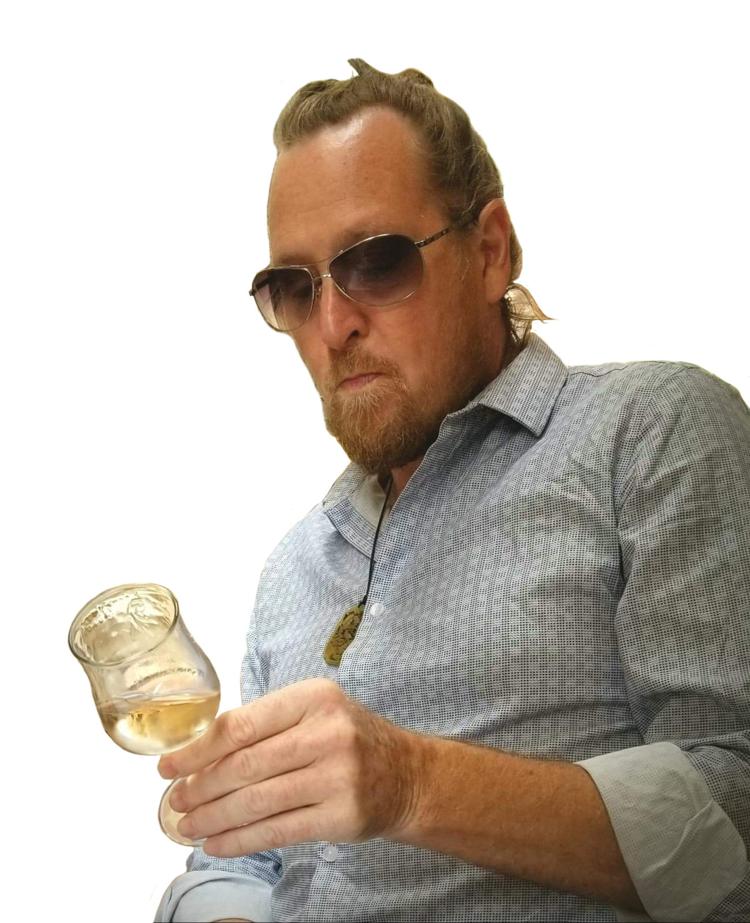 Looking for midwinter warmth from your wine (and food)?
Last week I doted on a familiar notion of lightly spiced and perfumed Indian food, with wine similar in character. The meal was vegetarian, a refreshing whim, as meat has been dominating my palate of late. The wisely chosen wine was from a category that has been mildly trending over the past decade or so in California: proprietary white blends based on chardonnay and Rhône varietals like marsanne, roussanne and viognier. These are wines that tend to be both bright and bold; still fresh and juicy, but at the same time bigger. Bigger meaning more flavor and body than varietal-based wines made from common grapes like pinot gris, sauvignon blanc or straight chardonnay: more alcohol and thus a more viscous mouthfeel
Other grape varietals find their way into these blends too.
Caymus Conundrum is a pioneer of this genre, with its chardonnay and viognier blended with the Bordeaux duet of sauvi-B and semillon, plus a touch of muscat to anoint with a floral exclamation point. Though it seems like only yesterday, it's been more than a minute since Caymus went far and wide looking for better deals in grape-sourcing. They practically wrote the book on blending grapes beyond Napa from outlying areas like Paso Robles.
In fact, Chuck Wagner's old partner (in Liberty School) Charles Hope launched the Treana brand in Paso. Treana, formerly two standout blends of cabernet and syrah on the red side – with viognier, marsanne and roussanne comprising the white – is now an entire line from single varietals to American and imported blends.
In the same vein are the more ruddy-complected wines known as "The Dude" from the Sierra Foothills, made by Canepa Koch Wine Cellars. This somewhat far-flung region on the low-slung western flank of the Sierra Nevada is known to curious oenophiles as a prime source of American-grown Rhône and Loire varietals. Most notably, this region supplied chenin blanc to another significant wine from this genre: the seminal Pine Ridge Chenin Blanc-Viognier. This white blend (from the famous Napa cabernet outpost in the Stags Leap district) earned icon status throughout the past two decades and is now a Trader Joe's shelf staple. "The Dude" comes in both colors; the white is 85 percent roussanne, 13 percent marsanne and 2 percent viognier.
Back south to Paso. Back to the Indian dinner and one more proprietary "big" white wine, with a caveat: This wine is not as big as "they" (the critics) say it is. You see, the Fragrant Snare White, produced by Tooth & Nail Winery and Rabble Wine Country, is a genie in the bottle with tricks up its sleeve. The aim of this mission is to promote the best vineyards and fruit that Paso Robles and the Santa Maria Valley have to offer, showcasing true varietal characteristics along with enlightening acidity and crystalline minerality.
Consider the complexities of Indian cooking. Think on the varietal characteristics of ginger, turmeric, cumin, coriander, black pepper, fenugreek, anise and ajwain. Each has a certain aromatic ring, a different savory and herbal frequency; like intervals of emotional tone plucked from a sitar. We're talking serious range here. The eastern or Indian musical scale rests on seven notes, compared to twelve in western tradition. The difference being in semitones, where the smallest musical inflections able to be sensed are grouped into five-noted ragas, an array of melody whereby traditional Indian music is capable of expressing and evoking a wide spectrum of emotional truth.
The 2016 Fragrant Snare White is a package of similar truth. The label says it all: A John James Audubon original illustration depicts the red fox caught in the "struggle to survive." It features the best of the southern and western Santa Maria AVA. The 79 percent chardonnay piece comes from the Murmur vineyard. It is grounding as the body arises and svelte spice and acidity come into play. Fourteen percent viognier adds a heavier hearted, deeper, contemplative feel. But it is the 7 percent albarino which plays the opening note, letting you know that this wine is alert, fresh, ready and open for anything, sparkling and acid-minded. With refreshing peach, apricot and pear and a newness and freshness that belies any clunky white wine dread that were to come, this wine is crisp and zippy. As it slowly warms in the glass, the (less-than-obvious) weight, as well as savory oat bread and ginger spice flavors, blend right into the cumin-seed rice, veggie pakora (with tamarind and cilantro/mint chutneys), fried poories, chana masala and yogurt-y vegetable korma.
It's like George Harrison and Ravi Shankar came over for the evening, holding court in my living room. Out of the chaos and into the silver clouds of nirvana. Thus is the struggle of life.
"We were talking … about the space between us all …"
Namaste! Remember: Wine reveals truth.  
Drew Stofflet lives in Carbondale. Correspond with him at drew.stofflet@gmail.com