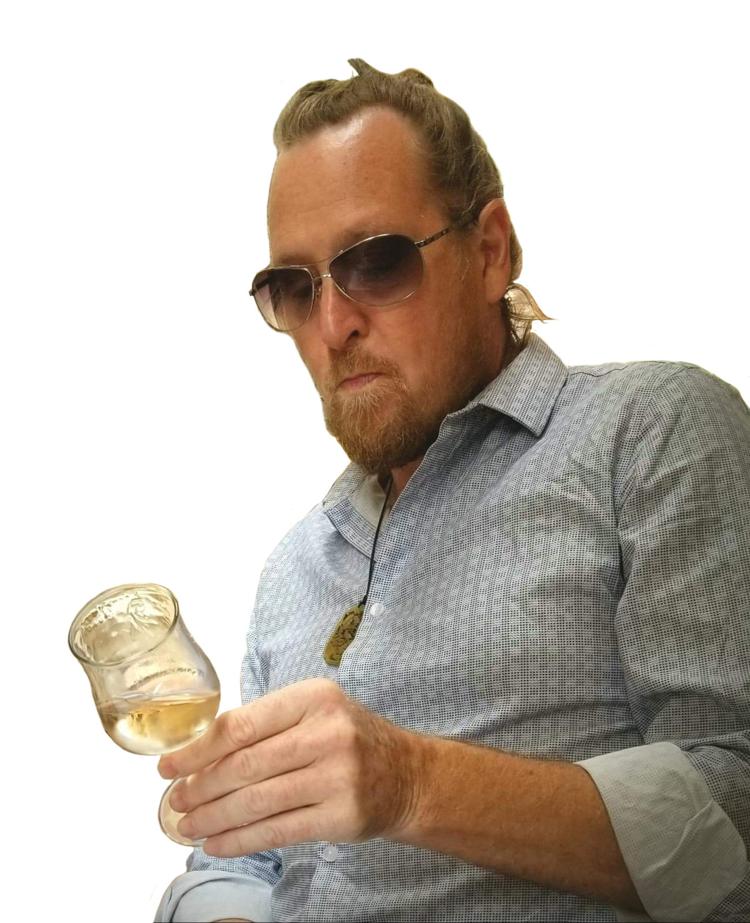 Here we go, over the last winter hump and in between the avalanches and dumps. Time for some sunny, long afternoons and perhaps lunch at Cloud Nine, or any other alpine picnic venue you can conjure.
And since it is March Fourth, let's get moving. Pun well-intended, for this is the only date on our calendar that is a positive command. I celebrate March 4 like it's a national holiday by planting seeds, getting active and surrounding myself with wine that inspires spring vibes. We are soon to embrace the resetting of the clocks, which tends to favor late-afternoon activities. For me, this includes drinking wine outdoors.
Two wines I cracked open in succession in the past few days could not have summed this theme up better, and they kind of nicely follow up on last week's Swiss red inspiration. Normally, I am fully into the (somewhat forced) seasonal expression of white wines to mark this time of change. That being said, two reds recently caught my fancy.
The 2016 Egger-Ramer Schiava Gentile Edelvernatsch is a wine that stirs visions of a delightful sunny spring ski lunch.
Hailing from – and as the primary grape of – Alto Adige, I'm sure this wine has known many an alpine picnic. The gentle red grows in the high mountain drainage of Italy (formerly Austria) known as Südtirol, just below the towering tops of the Italian/Austrian Alps.
This schiava might give a 1 percent effort to come on with all of the attitude of a heartier wine from Alto Adige, like the more densely packed and muddy-earthed lagrein. But for all the fleeting faint whiffs of dirt, funk and blackness, this wine would rather toy with brilliance in another way. And that is the magic of schiava. Known as vernatsch in Austrian, this wine is truly the lightest complected red there could be. As the would-be flavors of mud try but fail to rise, there is a confident building up of bright cheer, mingled with a scintillating hint of flinty, chalky dolomitic soil. It risks this nakedness without the appearance of tannins and acid that you may find in other lighter Italian reds like pinot nero. Nor does it need food to be a hero.
The "autochthonous athlete" of south Tyrol does its work rather quietly (like Mikaela Shiffrin winning another pile of World Cup gold medals – or her third crystal globe, which she earned so quietly that if you don't have the F.I.S. app, you might not have even known). All the while, Egger-Ramer has been making wine – in a family tradition going back 100 years – centered around Bolzano, the Italian gateway to the Austrian alpine playground of Innsbruck and beyond. Speaking of piles, the 2016 Egger-Ramer Schiava Gentile Edelvernatsch doesn't object to any of them, whether they be of snow or of fine cheeses, sausages and crackers, and it tastes even better slightly chilled by the mountain air.
Equally suited for this discourse on "late winter hump/spring break powder dump" reds is the 2015 Quinta De Chocapalha Family Estate Castelão. This Portuguese tinto is 100 percent castelão, meaning no tinto fino (tempranillo) and no tinto nacionale (touriga), the prominent red grapes of Portugal.
Quinta De Chocapalha was purchased in the 1980s, and it was soon discovered that the property was hiding abandoned vineyards dating to the 16th century. A regrafting project combined both indigenous and international varietals best suited for the region. Traditional and forward-thinking winemaking boasts old-world elegance and minerality along with fresh and forward character. March forth!
The prior paragraphs may lead you to think an identity crisis awaits. And while it could be so, therein lies this wine's virtuosity. It reminds me of cru Beaujolais (gamay) and, equally, a rustic, rugged Sonoma Coast pinot noir. This bright wine has its antennae readily attuned to acidity. An herbal, gummy tension evokes the gamay, with hints of smoke and sweet berry. The flavors then roll into pinot noir-like graces; first celery seeds, strawberry, raspberry, then deeper into black cherry, sweet huckle- and olallieberry, then even more juicy red fruit (like a cranberry juice cocktail), a hint of dry molasses and Peruvian agua de Florida or Nicaraguan agua de violetas. As the wine really opens up it reveals the musty hull of an old sailing ship – maybe full of bananas, leather goods and coffee. The last whiff of the receding drops reveal dandelion and fine dark chocolate.
That ought to get you thinking about your offseason destination, as well as tackling the here and now, like that alpine lunch and those heaps of powder.
Be careful out there.
Cheers! Remember: Wine reveals truth.
Drew Stofflet lives in Carbondale. Correspond with him at drew.stofflet@gmail.com