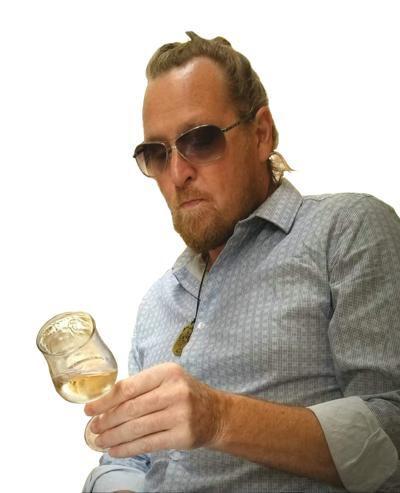 Probably, by now, most of the pond-skimming, deck-shimmying, costumed, revelling skiers and boarders have collectively gone south. Great season. Not so fast though: there's more. Another weekend of lift-served Highlands leftovers is on tap, as well as a honk-load of upper-mountain late-spring/early-summer backcountry skinning and riding awaiting the uphilling crowd.
Do yourself a favor and pack a bottle of rosé along for a mid-afternoon picnic, after all the hard work is done. In the spirit of the all-time marketing efforts of rosé at the moment, I'm gonna keep going. Hey, they keep coming in the mail; I might as well.
This week, a few more, broken up into a "Night and Day" kind of theme. In the immortal words of Cole Porter, rosé has me thinking like this: "Night and day, you are the one. Only you 'neath the moon, or under the sun. Whether near to me or far, no matter, darling where you are, I think of you night and day." It's hard not to think about rosé night and day, as my wine bar is lined with dozens of bottles of dazzling hot-pink beauties from around the world.
And to quote another lyrical genius, from his rap ode to neon-colored designer/collector basketball sneakers, "Air Force Ones," grammy award-winning Nelly sang "Give me two pair, I need two pair, so I can get to stompin' in my Air Force Ones." Timely, the NBA playoffs are unfolding (and my somewhat-native hometown Milwaukee Bucks are on a roll). More to the point, I enjoyed a pair of wine goodies one night and another pair the next day. A rosé, white, red and a dessert wine.
The first part of this Night and Day/Two Pair tasting is a two-tone Tuscan affair featuring a rosato and Chianti Classico from Castello di Bossi. Marco and Maurizio Bacci grow and produce organic wines in the Chianti zone on an estate founded in 1983.
The 2018 Castello di Bossi "Rosato" Toscana IGT is a tank-bled rosé made from 70 percent sangiovese and 30 percent cabernet sauvignon. After the bleed from the main red tank, the eventual rosé undergoes a cool ferment in stainless steel. The result is a wine that is simple and fresh, with great structure and steadfast acidity, bright fruit and a high-minded sensibility. The wine is clean and crystalline, full of purity. The color is neon-blazing like bioluminescent coral (Bocas del Toro anyone?). Sweeping rays of golden-pink sunlight emanate from the glass. The nose is pure Tuscan cellar and the dust of the terroir of ages. It exudes a similar class as it moves from aromatic fruits to flower and spice, with a long semi-sour pucker that basically lasts for the duration of the bottle session, all the way to long-bent shadows of the sun. In the mouth, this tension has a laser finish and a golf-clap ending. Peach, bitter orange and grapefruit, sea salt, lemon-lime and honeycomb are its greatest sentiments.
As this bottle waned and dinner was coming on, I opened a 2013 Castello di Bossi Chianti Classico and let it breathe. Though not a top-shelf bottling, this is also organic and comes in at a competitive price point (well under $30). It released baked apple pie and maple bacon to the senses and remained buff and tart, kicking until the end – like a young snowboarder unwilling to accept that winter is over. Herbal whites, dry crushed red floral fruits and a growing length marked this wine's first and last tracks.
Pairing suggestions for the rosato (and the red too, basically) are trad fare like eggplant parm, veal, pot roast and the like. I grilled grass-fed burgers with a half-bulb of roasted garlic each, a spoonful of marinara into the mix before grilling, finished with fresh mozzarella and a side of flourless pesto-potato pancakes. Bellissimo!
The next day brought a proper Sunday brunch with another pair of great wines. Bacon, eggs-over-medium, leftover pesto-potato pancakes and a pile of chai pancakes with Häagen-Dazs "Spirits" Tres Leches/Rum ice cream and maple syrup.
Bouchaine Napa Valley/Carneros has undergone a face lift in the past five years. I did a little stint there in the tasting room about seven years ago. Since, long-time winemaker Mike Richmond has retired, new estate vineyards have taken root and a giant new temple of tasting has been built. I was excited to taste new winemaker Chris Kajani's wines for the first time. Her 2016 Bouchaine Estate Chardonnay Napa Valley doesn't miss a beat ("like the beat, beat, beat of the tom tom"). True terroir from southern Carneros, practically touching the SF Bay and salt marshes a half-mile to the south offer sea salt, pondy/marshy maritime air to the nose and a faint whiff of fresh butter from an old dairy. Very Carneros indeed.
Demure and restrained, she releases her pear (not pair!) and quince fruit aromas. Gentle white flowers and dried star thistle sing their own kind of Night and Day. Spices build to the end, like an anise-dusted bowl of oatmeal, topped with European butter, vanilla bean, butterscotch and toasted pumpkin seeds. All in balance, and true juxtapositions of French and American chardonnay.
Finally, the deep amber, wood, caramel and leather of the 2010 Badia Coltibuono Vin Santo Del Chianti Classico brings me right back to a brief visit to Coltibuono literally a year ago today. The "House of the Good Cult" should be on your bucket list. The dessert sangiovese is stunning too, as the flavors ran all over and into the chai pancakes and rummy Häagen-Dazs like a Giannis Antetokounmpo fast break to dunk launched from the free-throw line in his Air Force Ones.
Cheers! Remember: Wine reveals truth.
Drew Stofflet lives in Carbondale. Correspond with him at drew.stofflet@gmail.com